Church Templates
10+ Church Volunteer Job Description Templates in DOC | PDF
A job description, as the name suggests, is a document containing information regarding a particular job position. It is used for providing details regarding the tasks and duties that must be carried out by an employee. Church institutions too, use such documents to explain the roles and responsibilities of the selected volunteers. Having a clear idea of what needs to be done beforehand lets the volunteers get prepared and perform all the tasks well. We have created our professional church templates to help you create such documents and more to use for a variety of purposes.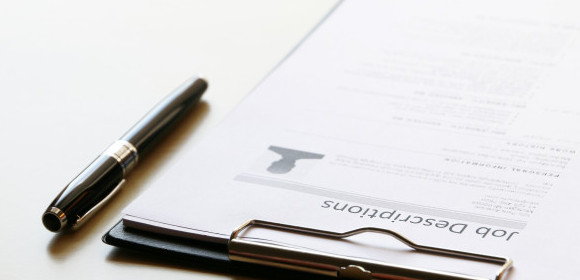 Table of Content
5 Steps for Creating Church Volunteer Job Description
Step 1: Provide/Specify the Details
Provide the name of the volunteer, address details, contact details, and other such basic information. You can include the name of the institution or organization the individual is from and his or her qualifications or designation. This is useful for record-keeping purposes. It is also crucial to collect all the required information from the volunteers before selecting them. Specify the mandatory details that are needed for an applicant to possess like their previous work experience, Educational qualifications etc.
Step 2: Write Down the Purpose and Duties
Having a clear purpose is imperative for giving a specific direction to any kind of task. It helps the volunteers to be focused on what needs to achieved and in what manner. The duties of the volunteers must also be clearly stated so that no confusion arises in the future. This ultimately helps in conducting transparent communication between both the parties.
Step 3: Mention the Job Specifications
Specifications of a job simply mean stating the skills, knowledge, and abilities required for carrying out any task. Your institution must select candidates that fit your requirements and will perform in compliance with the principles followed in an outside the premises. Mention the job details as well including the work duration, holidays, event information, special tasks, etc.
Step 4: State the Rules and Terms and Conditions
It is important to state all the rules, terms and conditions and other important aspects in the document. Volunteers must have proper and thorough knowledge of all that is required from them. This prevents unnecessary wastage of time and resources later as they get a clear guideline for carrying out all activities.
Step 5: Provide Signatures for Authentication
The institution's official stamp and the signatures of the governing body are required in the document as a proof of authenticity. The signatures of the volunteers are also required as a sign of agreeing with the stated terms and duties. Once signed, the parties are bound to follow the guidelines provided without fail.
10+ Church Volunteer Job Description Templates in DOC | PDF
1. Community Church Volunteer Job Description Template
If you are looking forward to creating a simple yet effective job description document, we have just the right sample for you to take references from. Simply download the above-give document to gain access to the sample. If you are short on time, you can use our readymade contract samples to create such important documents for recruitment purposes and more.
2. Church Volunteer Coordinator Job Description Template
Are you looking for a volunteer coordinator for your institution? You can get an insight into a job description that is perfect for the purpose with the help of the given PDF sample. You can download and use the PDF sample for free as well. We have also prepared customizable templates to help you make volunteering and job agreement documents and more.
3. Church Office Volunteer Job Description Template
Have a look at the provided PDF sample to get a helpful idea on the structure and important components required in a job description. The sample is that of a church office volunteer. You can always add adjustments in these aspects according to the requirements of your institution. Check out our pre-formatted job description samples to create such documents in a short time.
4. Church Children Pastor Volunteer Job Description
Prepare a job description for the position of a children's pastor by taking help from the PDF sample provided above. The content is easy-to-follow with a basic format that makes the whole document well-organized. You can create a similar one along its lines easily. We can also help you make effective reference letters for church volunteers with our easy-to-edit professional templates in no time.
5. Church Kitchen Volunteer Job Description Template
Make a kitchen volunteer job description by getting helpful idea from the given PDF sample. Once you get a good idea on the concept and important aspects of such a document, you can create a customized one that suits the specific requirements of your institution with ease. You can also make use of our pre-built documents for job description to create such documents in a time-efficient manner.
6. Church Administrator Volunteer Job Description Template
Being a volunteer church administrator is a task requiring a lot of duties and responsibilities. It becomes necessary to define all these tasks properly to ensure the best output from the individual. That is why we have prepared the given PDF sample to help you make such a crucial document in a hassle-free manner. You can also form efficient church volunteer thank you letters with the help of our editable templates easily.
7. Church Manager Volunteer Job Description Template
The task of creating a volunteer job description make take up much time and energy, especially if created from scratch. We, therefore, suggest you make use of our PDF sample to prepare a productive document for such a purpose with ease. You can also select from our wide range of pre-built sample job description templates to form such documents in no time.
8. Church Student Volunteer Job Description Template
Volunteer work experience is effective in leaving a positive impact on people. For students too, such an experience can help in instilling exemplary qualities in them from a young age. The above-given PDF sample will help you in preparing an effective job description document for them easily. Check out our volunteer templates to create useful documents required for a variety of volunteering aspects.
9. Church and School Volunteer Job Description Template
Go through the given PDF sample to create a meaningful job description for a church and school volunteer. By using a list format as shown in above case, you can relay all the crucial information clearly and in a well-organized manner. Our editable job description forms can be used for making useful documents for various job and volunteering-related purposes easily and in a short time.
10. Church Volunteer Job Description Template
If it is your first time creating a job description for volunteer work in a church, we understand your apprehensions well. That is why we have prepared the given easy-to-follow sample to help you create a productive one with ease. Once you are familiar with the important elements, you can easily make adjustments to create a personalized one for you institution without much hassle.
11. Church Nursery Worker Volunteer Job Description
Recruiting a volunteer for a church nursery? Have a look at the given job description sample meant for the purpose of getting the individual familiar with the duties and roles expected from him or her. Our professionally designed templates can also be used for preparing official volunteer applications as well.
More in Church Templates