As a consultant, you can project the best image for your firm by making sure you have a truly stand out website, highly responsive and loaded with features in the best possible way. Your website should tell prospective clients exactly why they should hire you, and these free & premium templates for consultants will do just that.
125+ Consultant Templates in PDF, Word, Excel, PSD, Google Docs, WordPress, InDesign, Apple Pages, HTML5, Google Sheets, Publisher, Apple Numbers, Illustrator - START DOWNLOADING
Consulting Joomla Template
Business Consulting Professional Services Joomla Template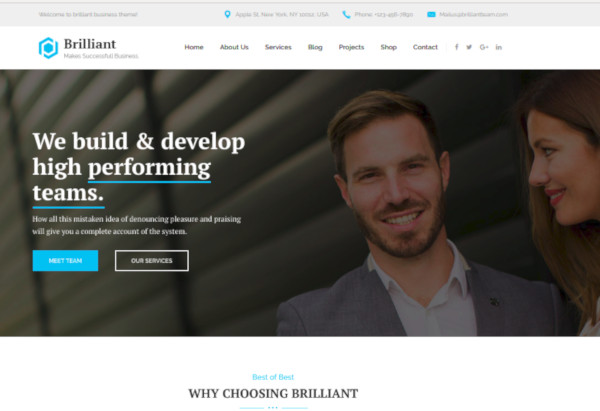 Consulting Finance Joomla Template
Responsive Business Consulting Company Joomla Template – $75
This responsive Joomla template comes with multicolored design elements that facilitate managers and specialists to be confident in their profession and foresee multiple scenarios. It is equipped with features such as admin panel, search engine friendly and bootstrap. It can be used to make blog, forum and gallery.
Consulting Agency & Business Joomla Template
Perfect Joomla Theme for Consulting Services – $75
2 Columns Gray Joomla Template for Consulting – $67
This fully responsive Joomla template has diagonally divided blocks. The major attraction of this template is grey theme with unique orange aspects. It comes with large content area with cutting-edge fonts and graphic signs. Other advanced features include social media and back-to-top button.
Drag & Drop Layout Builder Joomla Template for Law Consult – $48
Online Consulting Responsive Joomla Template – $75
Corporate Consulting Joomla Template – $75
This responsive Joomla template is equipped with advanced features such as vibrant icons, animated counters, white ghost buttons, blue and orange accents, etc that add a modern look to the design. The simple and clean layout uses different imagery sizes including sliders, full widths and thumbnails.
Animated Portfolio Business Consulting Joomla Template – $75
Professional Consulting Agencies Joomla Template – $75
Fully Responsive Creative Consulting Joomla Template – $75
This responsive Joomla template features a slider design and establishes a creative approach. It comes with images of people with beautiful effects. Each photo includes detailed information of a particular service aspect that your visitors will be more inspired to know.
Black & Grey Joomla Template for Consulting – $75
Consulting Responsive Joomla Template – $75
While the website itself should be an optimal blend of aesthetics and professionalism, using these examples will ensure that you get the best features in terms of usability, navigation and responsiveness, as well as website support. Free samples are available for download or print