Joomla Templates
3+ Writers Joomla Themes & Templates
Any Joomla template targeted towards writers needs to combine functionality with style in a clean and effortless manner. These publishing templates boast of multiple layout options as well as professional designs and the focus is driven more towards the content to create an intuitive, visually appealing and unique website experience.Every writer must write and different users tend to have different goals.You may also Writers Drupal Themes.
Download Writer Joomla Template – $39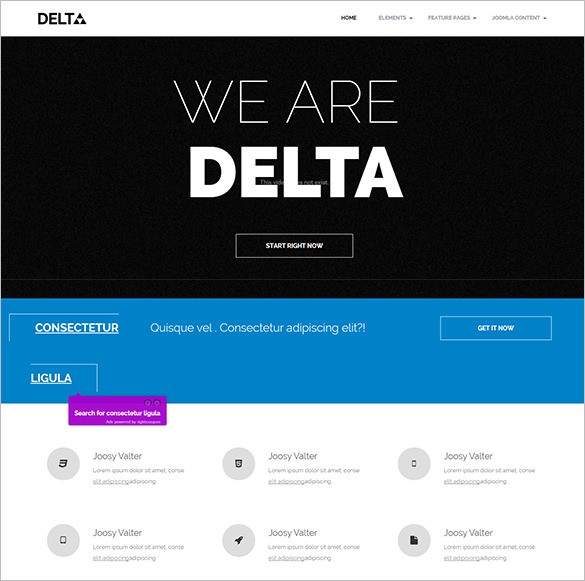 The download writer Joomla template is a sophisticated Joomla writer template that is targeted towards the novice writers who are looking for a good template to write and showcase their work.
Best Writer Joomla Theme – $53

The best writer Joomla theme is a well created and beautifully designed Joomla writer theme template that looks really good and will be the top choice for many writers.
Simple Writer Joomla Template – $69

The simple writer Joomla template is a beautifully designed Joomla writer theme template that looks good and the style and design used in the template makes it one of the best.
Writer Responsive Joomla Template – $39

The writer responsive Joomla template is a simple looking Joomla writer template which you can avail for only $ 39. Click on free demo to learn more about its features.
They all want to highlight their work in a way that suits their image and Joomla understands these points and hence provides writers with the perfect templates that allow them to handle different front-page layouts which stress on their list of writings in various ways..Ranging from a large image that is ideal for introducing themselves and their works to a grid-like portfolio style layout which puts the content first.
The best joomla templates for writers seek to present clean and readable content to the web visitors and the articles written by the writer seem like pages in a book with the article content on the left-hand side and the sidebar content on the right.Reading is made easy and effective thanks to the layout of the template and you can access the works of the writer with a few simple clicks.When you opt for the best Joomla templates for writers, you get access to tons of helpful features.While some of them are helpful in terms of looks, others make the website more functional.
You can enjoy total control over your content and the articles are highlighted. You can pull from various categories, highlight specific articles and the focus of the site is kept where you want it. The templates provide a dynamic and responsive feel for a great experience. Cross-platform support is offered by these templates.Unleash your creativity to write and publish what you want on your website with the aid of these templates.
91+ FREE & Premium Writer - Download NOW
Beautifully Designed, Easily Editable Templates to Get your Work Done Faster & Smarter.
View All Writer Templates