What you need for a TV channel is a website that is free of clutter, highly responsive and as easily navigable as possible, so that your viewers can find the information they need as fast as possible. What you need, therefore, is a high quality and striking templates like these premium TV themes, available for print and download.
Responsive Online TV Channel Joomla Template – $75
This is a very well designed template because of its 100% responsiveness and attractive layout. It meets all the requirements of a TV channel and comes with great features, such as easy navigation, mega menu, sortable gallery, colorful display, etc.
Movies HD Channel Joomla Website Template
Here is a template for your TV channel that is more than perfect. All the necessary information is organized neatly to fit into the space. All channels are in HD and it is a perfect template for your TV channel.
TV Channel Responsive Joomla Template – $75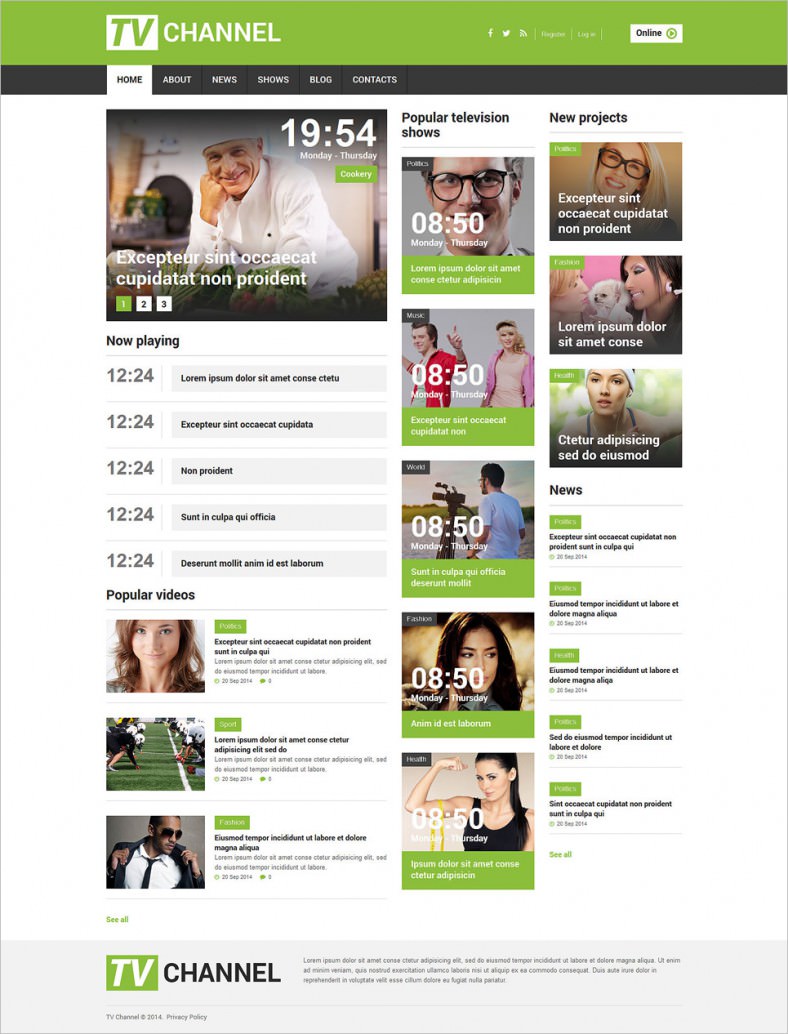 This template incorporates a very entertaining layout, with great use of colors and pictures. It comes with very good features like 100% responsiveness, parallax effect, advanced themes, sortable gallery and many more. This template is a must try for you!
Free Responsive Multi-Channels Joomla Template
Everything in this template is cool and modern that instantly grabs the viewer's attention. You can select really great pictures for the different displays and make the best out of it. Its best feature is the free responsive category slider.
TV Channel Responsive Joomla Template – $75
Just the look of this template gives a happy and fun feeling. It is colorful and shows information like what is playing currently, list of popular television shows, new projects, news, etc. It is the most spectacular TV channel template.
These free samples are compatible with both HTML and JS animation, with great features such as lazy load effects, jQuery sliders, sliced PSDs and lots more. They are easily customizable: just get the example that you want and make it your own.
> Conclusion
All these templates are designed by professionals, keeping your best interests at heart. They are all of very good quality and incorporate excellent features. Here you can find everything that you are looking for in a good TV channel template.