Joomla Templates
12+ Joomla Travel Agency Themes & Templates
Travel agency websites have great demand with people now finding it comfortable to buy their plans online. These sites allow booking of the hotel rooms as well. Hence, responsiveness is an important feature of these themes. The Travel Joomla Themes have some great content as well. Installation is easy with all these themes and there are other attractive features like parallax viewing. The various color options available for use make these themes very attractive to view.
Quick Start Package Travel Agency Joomla Template $75
The fully responsive design ensures easy viewing on all kinds of mobile devices. Ideal for travel agencies and management companies, this theme comes with a strong Page Builder capable of creating your web pages in no time. The full slider with the Megamenu comprises some of the attractive features. The parallax effect in the content is an attractive development.
Travel Agency Responsive Joomla Template $75
This is a travel agency template with attractive features such as a fully responsive design and parallax effect for the high-resolution images. Easy to install and easy to use are some of the other great features of this theme. Highly customizable, you are able to change the colors and photos as you wish. Compatible with Bootstrap 2.3.1, this theme has additional features such as Drop down menu.
Startup Travel Agency Joomla Theme $48
With the availability of two homepage variations, this travel agency Joomla Theme is best suited for the travel agency industry. The highly responsive theme allows for easy viewing on all internet accessible devices. You have the advantage of a list view as well as the grid view. The two slide-show options make it an attractive proposition.
Travel Agency Spot Joomla Template $75
The best feature of this travel agency theme is its extremely responsive nature. This makes it easy for viewing the theme while on the move. The website slider presents an attractive option for you to view the high-resolution images. Built with Bootstrap technology, you have the advantage of the HTML5 and CSS 3 features as well. The stick to the top menu completes the attractiveness factor.
Bootstrap Travel Agency WordPress Theme $35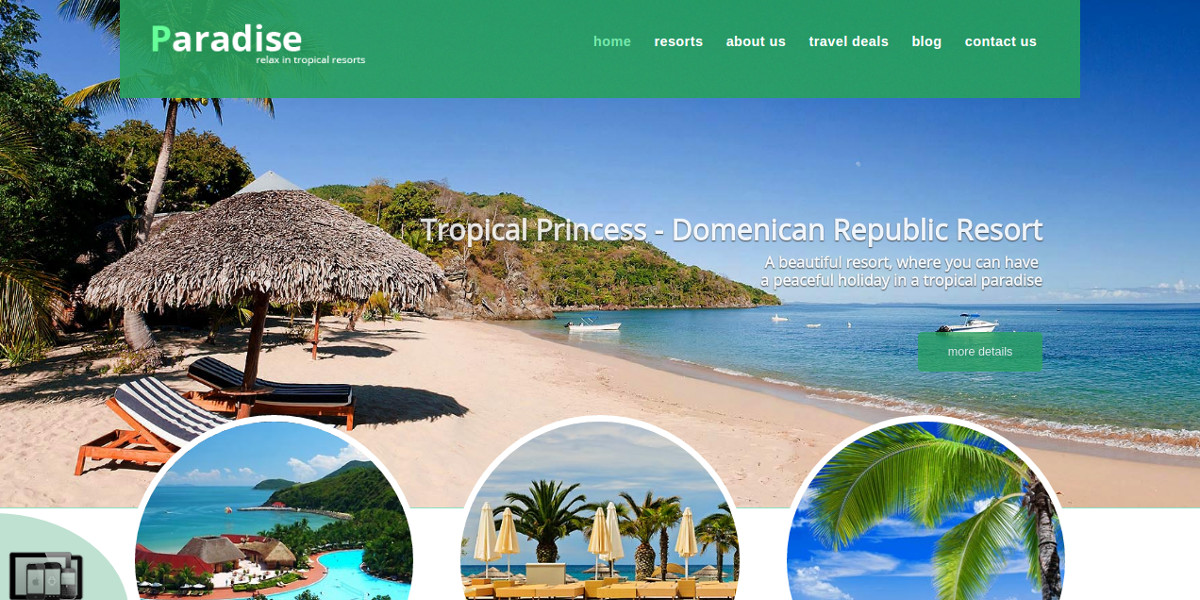 Based on Bootstrap and AS Frameworks, this is a powerful WordPress theme. The two pre-defined home styles are a notable feature. The responsive menu and the art slider options make it a popular theme. With access to more than forty Google fonts, the theme provides for attractive viewing and easy usage. The HTML 5 elements and the Quick Start Installation Package are other good features.
Travel Agency Social Options Joomla Template $75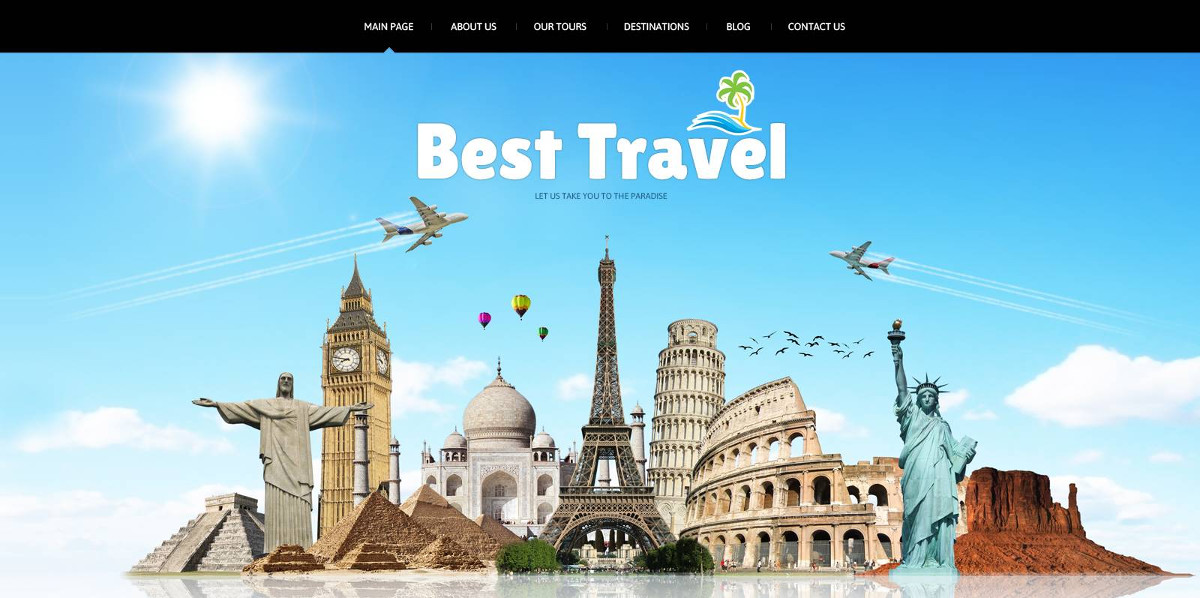 The fully responsive design and retina ready features make this theme viewable on all compatible devices. The animated portfolio with pictures and the custom page types add to the attractiveness quotient. You get the advantage of advanced navigation facilities and an advanced commenting system as well. Easy to install, this theme is ideal for travel blogs.
Reservation Travel Agency Joomla Theme $30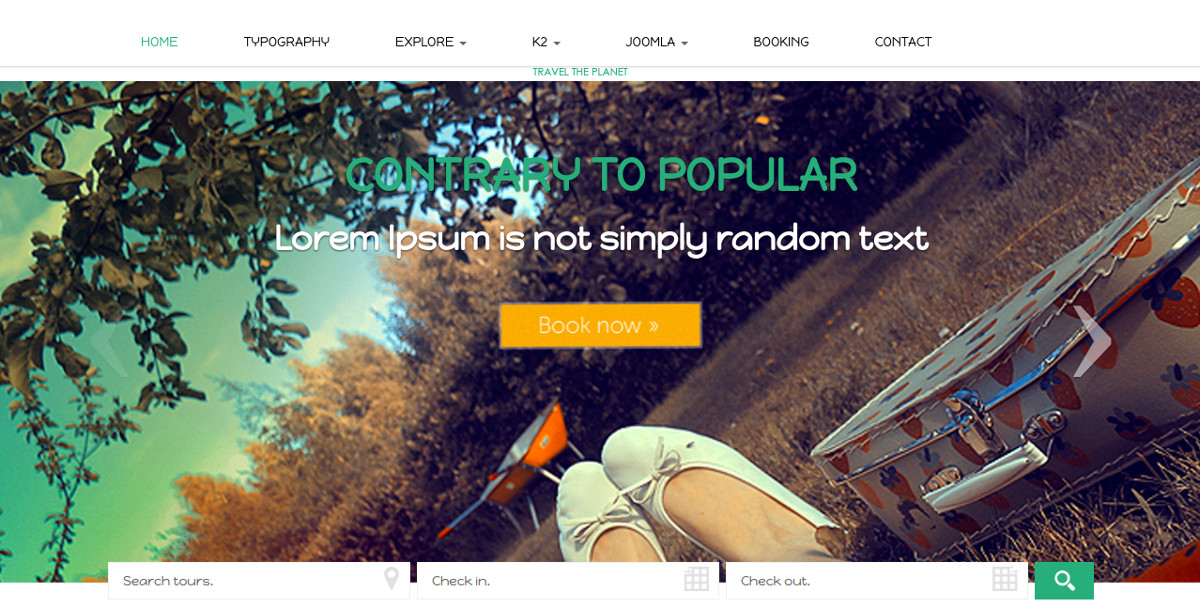 With a full-width slideshow and an ultra responsive design, this travel website is easily viewable on all compatible devices. Built with Bootstrap and having HTML5 and CSS3 features, this is a beautiful theme template. Easy to install and easy to use is the mantra for this theme. With full K2 integration, this theme is easy to customize. This adds to the user-friendly nature of the theme.
Design Responsive Joomla Template for Travel Agency
The amazing flat design of this template makes it perfect for travel agencies, real estate, and the hospitability industry. Presenting your website in a boxed or a fluid layout, this theme is very attractive to view. The Joomla template Framework YJSG feature makes it a strong and powerful theme. You have the advantage of 25 background patterns and 4 image backgrounds as well.
Perfect Website Joomla Template for Travel Agency
Ideal for the travel and hotel industries, this theme comes with an extremely responsive design making it compatible for viewing on all internet-accessing devices. The Gantry core features make it a very strong template. The custom typography and the six preset styles complete the responsive layout. The Megamenu support is a notable feature as well.
Travel Joomla Template for Travel Agency $29
Based on Bootstrap and AS Frameworks, this attractive theme has 27 fully collapsible module positions. With ten pre-defined styles and Web fonts, this travel agency template is easy to use and attractive to view at the same time. Equipped with sidebar and logo configuration parameters, this Joomla-based theme is easy to install. You get access to a variety of extensions.
Responsive Travel Agency Joomla Template $75
The fully customizable design is the main feature of the Responsive Travel Agency Joomla template. This theme is compatible with all kinds of browsers on the internet, making it easily accessible on all devices such as smartphones and tablets as well. The HTML plus JS animation and the strong admin panel make it a powerful template in many ways.
The Joomla templates are best suited for travel agencies. You can make use of the Joomla Hotel Booking template to book you hotel rooms with ease. The Travel Agency Virtue Mart templates make it an attractive template to use. The responsiveness of these templates makes them very attractive to view on all kinds of devices.