Joomla Templates
6 Joomla Templates for Insurance Agents – A Policy Seller's Online Market
Many people now resort to looking for all kinds of insurance, such as for their cars, their health, their life, etc. on the internet. This has prompted insurance agents to establish an online presence to provide their services to such customers.
They can use these top best Joomla templates for life insurance and insurance agent service websites to easily set up Bootstrap enabled websites that do not require a lot of technical knowledge of coding.
Sell Insurance Online Easily with these Great Templates
These Joomla templates have some of the best features. You can use them quite easily as they come with a lot of documentation that helps you in setting up the website. Thus anyone can create a site. This is perfect as people like insurance agents do not usually possess coding skills.
If you are selling different kinds of policies, you can use navigational elements like a dropdown menu to easily organize and categorically distribute the content on the site. There is ready SEO integration that makes your site more visible when people conduct Google searches or use other search engines.
Amazing Features that will make Selling Policies Online a Hit
These templates come with top scheduling tools like event managers and calendars that help you to remember which customer needs to pay for their policies and when.
You can set up an integrated payment gateway that lets your clients dispense with their money and financial information without the risk of getting compromised by threats on the internet.
The design is fully customizable, allowing you set things like different background images on pages selling different kinds of policies.
See More: Best Joomla Templates for Accountants, Top Real Estate Joomla Templates
Insurance Agent Joomla Template – $48
DJ Insurance Joomla Template – $19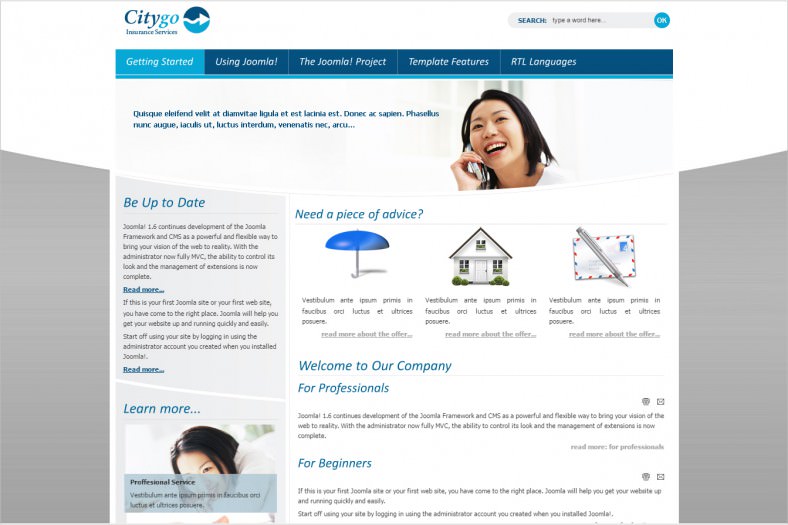 Medical Insurance Joomla Template – $53
Insurance Responsive Joomla Theme – $48
73+ FREE & Premium Insurance - Download NOW
Beautifully Designed, Easily Editable Templates to Get your Work Done Faster & Smarter.
View All Insurance Templates