Joomla Templates
Most Popular Joomla Video Sharing Templates
A video sharing website is a platform that allows you to share multiple videos at once and also watch videos online. Have you decided to start a website like that? Then you need to get your hands on some amazing video sharing website templates specifically designed for the purpose. The templates that you'll find here all have a responsive and a user friendly layout which makes them easily accessible as well. So what are you waiting for? You can also download Amazing Joomla Templates for video sharing websites.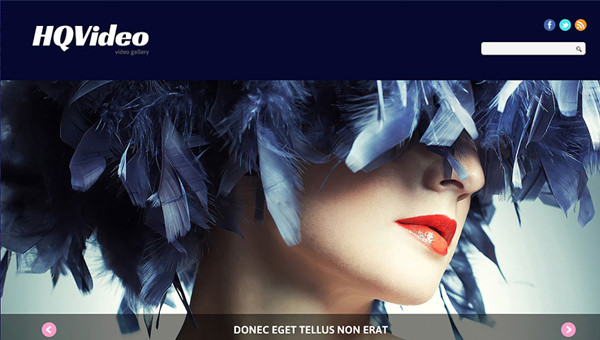 This is a great template for a video sharing portal. You must have visited YouTube before. If you liked their layout, you're going to love this because this template has been kept simple and neat. It is devoid of excessive design which makes it really popular among st all video lovers. The uncluttered layout is sure to be appreciated by everyone.
This Joomla template for a video sharing website has been kept simplistic and devoid of loud design. Given its minimalistic design, the template emphasizes most of your attention on what's important – the videos. This particular templates keeps it all about the videos with its no nonsense look. Plus, the simple background provides quite a contrast.
Complete Video Sharing Joomla Template – $59

The first thing that strikes you about this Joomla template is that it has a minimalistic look. Any design that is not necessary has been eliminated and all that remains is a smart, simple layout. It consists of a clean and tidy interface which is a must if you're starting your website. No user would appreciate a clumsy layout in a website as technical as this.
502+ FREE & Premium Website - Download NOW
Beautifully Designed, Easily Editable Templates to Get your Work Done Faster & Smarter.
View All Website Templates