Do you own a water distribution company or want to startup one through online promotion? We have the perfect range of premium water Joomla templates that can help you with fully customizable and high quality font designs. You may also visit Water WordPress Templates. Our templates have various color schemes, multiple layouts to choose from and various other editing options to give you the power of professional editing. You may also visit Personal Joomla Templates.

Water Stone Joomla Template
Cool Water Joomla Template
Water Responsive Joomla Template
100% responsive website design is one of the striking benefits of Water Joomla Templates. The easy installation process, seamless editing options, high quality and neat design etc are some of the other benefits offered by the template.
Cool Water Joomla Template For You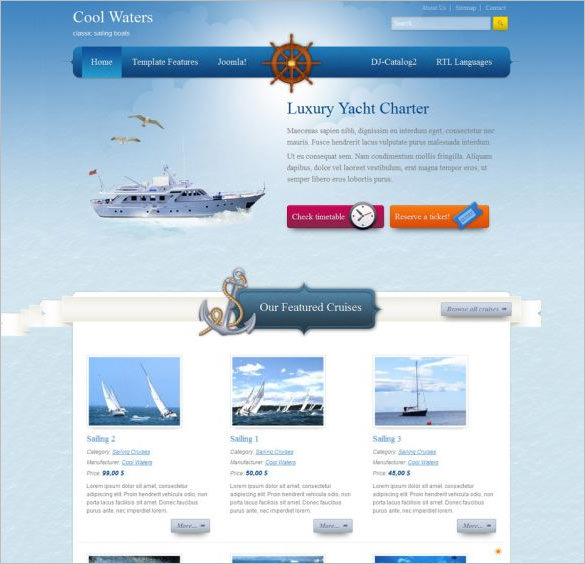 Cool Water Joomla Template for You is perfect for travel agencies offering services like sunset cruises, sailing trips, scuba diving and other water activities. The layout and the functioning are apt for the mentioned domain websites.
Fresh Water Joomla Template
Fresh Water Joomla Template is apt for Yachting business ventures with features like 100% responsive design, reliable support help, easy installation, enticing design layout and lazy load effect, advanced navigation and commenting options.
Climb to the top of search engine rankings with built in SEO options and manage external dependencies easily with the latest available version. These templates have instructions and sample content available even with the free downloadable version.