Be it a blog or a highly interactive website, content management system teamed up with fantastic designs adds to the overall grandeur of your web projects. Responsive Joomla templates make for some innovative which are capable of transforming the pages accordingly while keeping up with the crispier details. You can also see Responsive Blog Themes.
E-Commerce Joomla Blog Template
Social Media Joomla BlogTemplate
Shopping Joomla Blog Template
Seller Joomla Website Template
Accessories Joomla Blog Template
Jacob Responsive Joomla Template
The Jacob Responsive Joomla Template will help to create a professional and attractive online resume. Photographers, creative artists or even the small entrepreneurs has used this template to create stylish portfolio with the HTML plus JS animation, 1170 Grid System, CSS 3, HTML 5, JQuery coding, sliced PSD, alternative module layouts, social options, sortable gallery etc.
Legacy – Responsive Joomla Theme
Modern, multipurpose, super flexible and has a fully responsive design is all what Legacy – Responsive Joomla Theme provides. It is widely accepted by business, corporate, portfolio, and products page creation.  Joomla 2.5 and 3, CSS compilation and CSS3 base, powerful customization options, multiple colour schemes, SEO optimised content, short codes etc. are some of its major features.
Responsive Multi-purpose Joomla Template
If you have to name one of the most complete, premium template for multi-purpose design needed for corporate, agency, non-profit, consultant agency, freelancer is Responsive Multi-purpose Joomla Template. Virtuemart ready, Bootstrap3, great mega menu, helix3 framework, and highly-responsive template, SEO optimised content search make it ideal for any business website design.
Responsive Interior & Furniture Joomla Template $75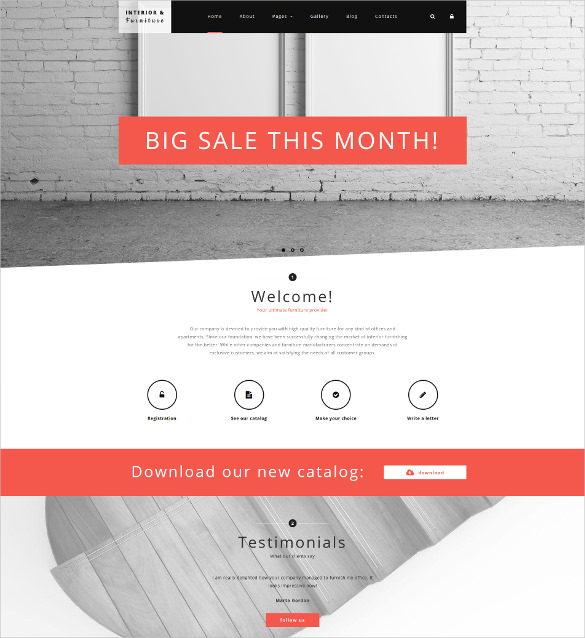 New House Responsive Joomla Template
For a responsive and a well-structured solution for any business site, New House Responsive Joomla Template is a trusted name. Mega menu facilitates the smooth and discrete navigation. HTML plus JS animation, Bootstrap based framework with responsive layout, cross browser compatibility, dropdown menu, sliced PSD, social options, sortable gallery are the other helpful feature.
YbusiNess – Responsive Joomla Business Template
Baryonic
This theme can readily accentuate the page look with its highly responsive layout followed by exceptional drop down menu styles.
SportDigga
Compatible with all the Joomla platforms, this theme includes a centered menu followed by several editing options for the designers.
Afterburner 2
Being an extremely enticing option this theme provides a streamlined look alongside module variations, configurable modes and multiple presets styles.
Ol albos
Photos can be seamlessly included with this theme featuring an innovative header and multiple module positions for the designers along with an admin backend support.
AS 002036
This theme features a great designing concept which includes 40+ Google fonts and bootstrap frameworks alongside a custom color palette.
Expose4
A solid theme is included with an innovative user interface which paves way for better semantics and a cleaner administration UI.
TX Zenith
Varied preset styles are included which are compatible with any Joomla platform alongside a built-in mega menu and excellent typographic selections.
RT Gantry
In comes a highly responsive theme which transforms the fate of the pages with a flexible web platform and better navigator options.
DD eShopper
Best suited for business, this theme improvises the template parameters with animated character foregrounds, social configurations and multiple coloring options.
JSN Tendo
Crispier designing concept and an artistic interface make this theme an instant hit with better customization and multiple module positions in store.
Avatar Nine
This comes in as a responsive Joomla template which features an extensive collection of drop down menus and an updated bootstrap.
JSN D
With a contemporary appearance and a charming backdrop, this theme amalgamates beauty with utility by including a multiple color palette and responsive designs.
DD-Medicine RX
An admin backend support is present which includes multiple colors while featuring varied drop down menus and bootstrap frameworks for the designers.
JSN Gruve
Stunning visuals and an exceptionally designed framework provide the required support while this theme can be easily configured with only a few clicks.
Prismatic
One can effectively personalize the websites with this customizable theme featuring multiple bootstrap frameworks and a highly responsive background slider.
JSN Vintage
This theme features high end innovation with a certain degree of unconventionality. Exceptional elegance and complete SEO support add to the usability.
CleanLogic J3.X
Gorgeous interface and multiple color selections make this theme an imperative designing option which even features the newest authentication system.
JSN Kido
This theme is a worthy inclusion owing to the stunning visuals and better e-commerce viability alongside the all inclusive multilingual support.
Triplex3R
A highly responsive theme which is compatible with multiple platforms and can be used over a large number of devices!
At Global
Take giant business strides with this theme which features a background color selector and a faster loading template supporting high end innovation.
AS 002033
This theme includes featured updates followed by multiple module positions which can be selected based on user preferences and configuration parameters.
JF VIHREA
Both frontend and backend designs are taken care of while including this theme, which comes with a fully responsive interface and multiple templates.
PRI Simple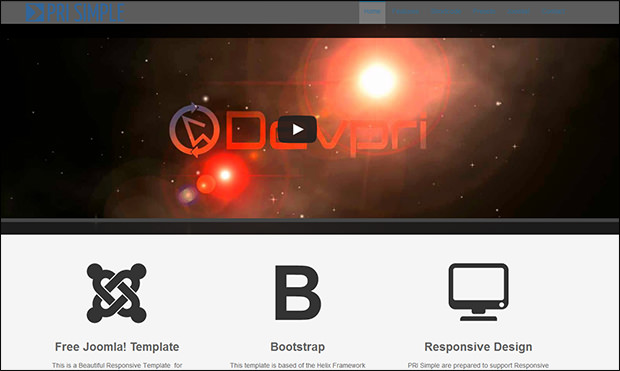 Helix II framework is supported along with a quick start installation support. This theme further includes varied coloring options and a slideshow supported interface.
Premart
This innovative Joomla theme supports 30 module positions, plus there is sucker fish menu which does its jobs of adding more utility and design into this template. There are more options available for you to explore and experiment with. Once you have zeroed in on your preferences, you can put them into effect.
BT Magazine
This theme fully supports the EasyBlog and provides a well analyzed layout for the designers including better detailing and an exceptional user support.
Service Station Joomla template
Service Station is free Joomla template for car services or any related automotive services: car repair, auto repair salons, car clean services. It has modern and carefully made design.
Also template is responsive and fits to almost all modern devices like tablet or smartphones.
Garblen Lite 2
This template specimen allows designers to do much, thanks to the array of features it is equipped with. This creatively put-together template is wired with Multilingual support and has highly unique framework for the designers. To sweeten the deal further, the theme template in topped with Bootstrap support, and facilitates multiple color selection too!
ST Edu
This theme supports academic excellence while including cleaner designs and innovative features in the form of better sliders and navigator options.
Portal
High end accessibility is guaranteed with this theme while making layout customizations seamlessly easy. Better compatibility and the multiple graphic modes add to the utility.
ST BirdSign
This theme provides better designing options while adding certain innovative solutions to the existing conventionality in the form of multiple colors and bootstrap frameworks.
TheKraken
High end compatibility puts this theme a notch above the rest along with multipurpose templates and an exceptional slider experience.
SJ Plus
Make way for this SEO optimized theme which includes exceptional features like flexible templates and code libraries into the scheme of things.
Brown
This theme supports an exceptional compatibility followed by a comprehensive layout which is highly extensive and features multiple position modules.
Simple 5
This theme supports a cleaner design while including powerful layouts and position modules for the designers with high end compatibility across multiple platforms.
Doro-J
In comes a theme which supports the .Warp framework while including flexible templates and jQuery coding with multiple color selections.
Golden Line
A responsive theme with multiple frameworks and a powerful user support followed by high end responsiveness and varied slider options.
Business Responsive Joomla Template $75
Blue-J
One can add this theme along for multiple color selections and an admin UI support which initiates better compatibility and a responsive outlook.
DD Studio
Here comes a theme for the professional photographers with innovative designs and flexible bootstrap frameworks supporting better responsiveness and exceptional compatibility.
H5BP4J
This theme combines innovation with utility by providing highly responsive templates and coding schemes along with seamless slider management techniques.
Music
In comes an extremely responsive theme which includes highly captivating designs for spicing up the websites while adding high end compatibility and bootstrap frameworks.
Elastica
A theme which adds up to the overall presentation on including essentials like jQuery scripting and seamless sliders which can be paired up with varying screen sizes.
CMS Blue
In comes an extremely simplistic theme which provides the basic color selections along with multiple fonts and responsive templates for the designers to choose from.
JoomlaDagen
This theme is compatible with the basic Joomla version and provides high end social compatibility with the twitter bootstrap and multiple Google fonts.
Puresite
Cleaner designs are included along with multiple templates and varying screen compatibility. Other features include slider essentials and social bootstraps.
Vertex
A free Joomla template which provides multiple module positions and custom rows along with added color schemes and responsive templates for the designers!
JF Calla Exteriors
A theme which provides cross browser support along with varied portfolio layouts and responsive templates for the designers to use!
ST Hexagon
This theme supports multipurpose options including journal essentials and image portfolios while including multiple slider options and varied color selections for the designers.
JF Grafeeze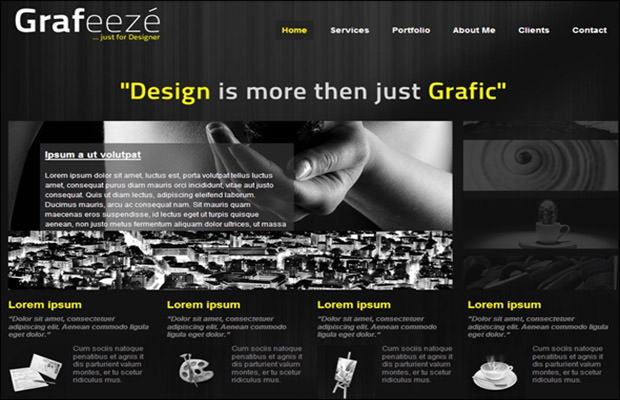 Make for some captivating designs while including this theme into the scheme of things which provides responsive templates and slide scrolling options.
JSN Metro
Awe-inspiring options are herein provided with this theme which is beefed up with innovative sliders, responsive templates and multiple color selections.
JSN Yoyo
A descriptive theme which provides plethora of options to choose from including a one-page interface and innovative drop down menus for added responsiveness!
JSN Glass
This theme provides an attractive color palette followed by a slender styling option which in turn makes for a captivating layout for the mobile users.
ST Loki
Meant for the online business, this theme is a highly responsive one which provides magnificent animations along with better color selections and templates to choose from.
JM- Lifestyle
This comes around as a bootstrap based template which provides a powerful designing interface while including typographic support and customizable themes.
JM-Business-Marketing
This theme makes for the best business inclusion owing to the cleaner designs and customizable coding techniques involved with configurable fonts and sizes.
Beauty Salon
A theme which incorporates cleaner designs and efficient slider options for the designers to make use of followed by schematic colors and vibrant templates!
Valera
Crispier layout adds to the essence of this theme which in turn includes complete color control followed by 48 module positions and multiple color selections.
ST Orddie
This theme includes multipurpose templates associated with portfolios along with a highly responsive template followed by better control and development features.
SJ Joomla3 Template
A business oriented template which is completely accessible and incorporates a cleaner design followed by vibrant hues and additional bootstraps to choose from.
Freemium
An all inclusive theme which provides simplistic module positions along with a wide range of font selections for the designers to choose from!
Industrial
A captivating theme which is professionally designed for suiting myriad user requirements while including an exhaustive color palette and a slider module!
JSN Pixel
This theme adds to the overall utility of a website with the extensive layout options for desktops and other platforms while adding to the overall responsiveness.
AS 002032
With the cross browser compatibility in picture, this theme provides added benefits in the form of multiple sliders and vibrant colors for the designers to choose from.
Simple 7
With recreated templates and updated files to choose from, this theme includes specialized frameworks with bootstraps and a highly responsive design.
Lakeside
Minimalistic options are included with this theme which supports cleaner designs and vibrant colors for the designers to choose from.
Dimense
This theme incorporates seamless drag and drop features which in turn add to the look of the websites while letting the designers choose from the extensive slider collections.
AS 002022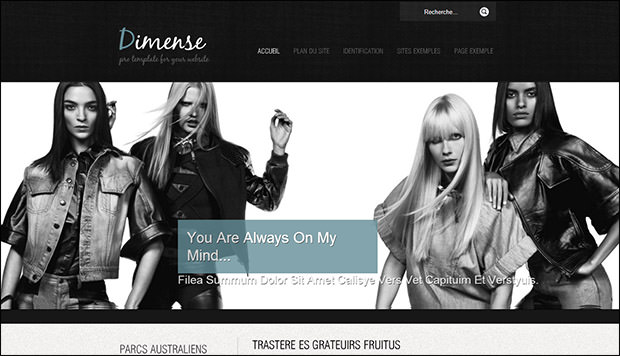 A recreated template which features multiple innovations in the form of SEO optimization and a highly responsive bootstrap framework for the professionals!
Mountains
This theme includes the ecological aspects and provides a similar designing concept with multiple slider options and color selections for better designing.
Apicloud Black
This theme is exceptionally designed on keeping in mind the background changes and color fixes which usually involve seamless sliders and functional templates.
Cargoland Joomla Responsive Template $75
Simple 6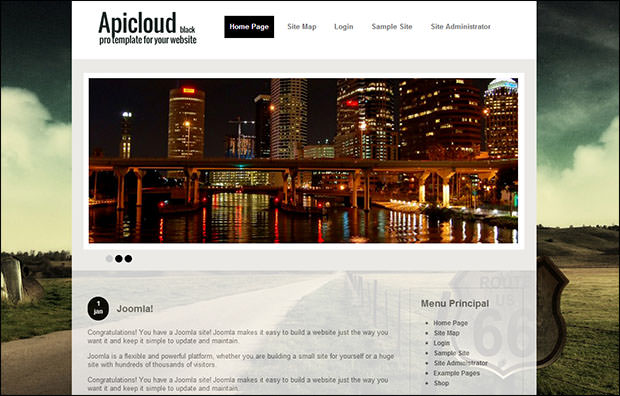 A classy theme with a black undertone makes for a delectable designing approach when added along the darker color palette and a comprehensive framework.
WBD Diamonds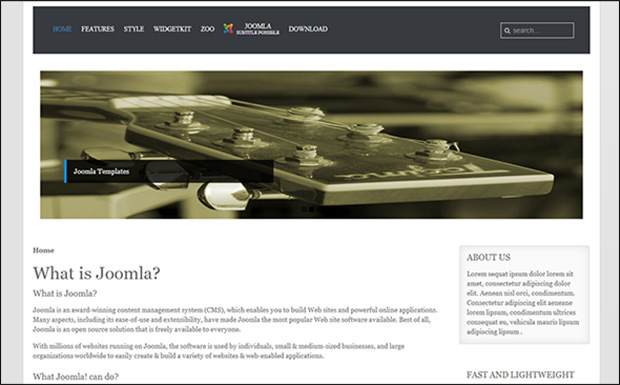 With easier downloads and a responsive interface, this theme adds to the usability of the websites as it provides drag and drop options and multiple fonts to choose from.
Blaskern Blue
This theme includes varying templates and designs which in turn are teamed up with multiple color schemes and better slider options.
AS 002059
A professional theme which incorporates multiple sliders and drag drop menus alongside an extensive color palette for a better design concept.
Emusica
A theme for the masses which is extremely responsive and charming owing to the exceptional user interface and seamless slider inclusions!
Helion
This theme comes with an exceptional interface which features the newest gallery module followed by the full width menu options in store for the designers.
Ju Otan
Plethora of options is available with this theme which incorporates custom highlights and darker styling options for suiting multiple user requirements.
DD Hair Salon
A theme which enhances the designing charades with four new sliders, multiple header effects and an extensive list of Google analytics!
MX JooFree 11
A business oriented template which features appropriate designs and better concepts while fixing the compatibility issues alongside the coloring constraints.
Color 3
This theme is CSS optimized and also includes the SEO adaptive features while making room for the social bookmarks associated with template parameters.
JT Business
This theme duly combines captivating elegance with high end accessibility owing to the multiple slider options and multiple coloring schemes.
Autumn3R
This theme features an innovative option in the form of social icons and a multilevel drop down jQuery menu along with varying module positions.
JF RELAXIO
A seasonal theme which provides the true flavors along with its extensive designing options and multiple hues which can be well selected by the designers!
JF TEXTURIA
This theme includes full background support with slideshow inclusions along with a music popup support and the content gallery.
JF Holiday Nature
A theme filled with animations and cross browser compatibility along with preset styles and 12 module positions for the designers to choose from.
JF ARCHITEC DESIGN
Coolest module positions are included with this theme along with slideshow options and vibrant color selections which in turn makes for an enhanced viewing experience.
Creative Premium Responsive Joomla Theme $43
JF WELL BENESSERE
Cross browser compatibility makes this theme an instant hit among the professionals with 12 module positions and individualistic styles to choose from.
JF AUDIOKASTI
This theme includes exotic locales and individuals along with multiple colors, optimized coding schemes and the all inclusive cross browser compatibility.
JF Fotosnap
High end compatibility makes this theme an effective designing option alongside a well comprehended design layout, flash headers and customizable titles.
Ostin Joomla Responsive Agriculture Template $75
JF Flowers
The features included with this theme are the custom headers along with a highly responsive footer which is well teamed up the multiple module positions.
JA Travel
A minimalistic design which makes way for a column based layout followed by an optimized outlook and an extensive color palette to choose from.
Ol Sense
A theme which is specially designed for the professionals looking for highly responsive websites while adding multiple colors and templates to the scheme of things!
Cleanlogic Joomla Template
Planning for a smart and professional website for displaying your artwork and photography albums? Try Cleanlogic Joomla Template which has a fully responsive, clean and elegant layout with multiple modern features like colour gradients, sliders, footers, headers, SEO optimised content, demo content, tech support staff. Get ready to make your online portfolio count among the crowd.
Prismatic Joomla Template
Elegance and attractive are the two words that matters a lot when you have to make the online appearance count. The Prismatic Joomla Template offers the most promising look and has been widely opted for by interior designers, creative artists, still photographers to display their work professionally. Meaningful colour choices, smart typography, valid content, advanced HTML content are the other significant features.
Pulse Joomla Template
Aided with modern responsive designs, Pulse Joomla Template is an ideal template for the use of artists and photographers who would display their work for the professional platform. The colour schemes, with multiple choices of complimentary fonts, SEO optimised content, sliders, headers, footers, demo content, HTML and CSS coding, makes it perfect for smooth navigation.
An exhaustive list of the top templates is thus provided allowing the designers to select the best possible option for a captivating view of the website along with crisp functionality.