Box Templates
19+ Cake Box Templates – PSD, Vector EPS
There are just special times in life that demands you treating someone in your life in a special way. Whether you are sending a cake for a birthday, your first anniversary or just an occasion worth celebrating, using a cake box template could help you make a good packaging of the cake gift. A gift box template makes a good packaging option because using it shows a sense of organization.

How to Make a Cake Box
Cakes are stored in boxes if they are bought out or delivered. This makes for easy carrying and secured transportation. There are different sizes of the cake when bought, like buying only a slice, a roll, and the usual rectangular or circular cake. So, before you proceed into making a cake box, make sure that you already know the size of the cake you are going to make the box for. Here is the list of the materials needed for a cake box:
2 poster boards
Clear gift wrap
Glue gun
Exacto knife
Ruler
A piece of cardboard, or a fancy craft mat to protect yourself from the cuts.
The cake board you will use for your cake/cupcakes to estimate the size of the box.
These materials are easy to obtain and should not be that expensive as some can just be borrowed. Also, you can find different prices for the poster boards and compare to choose the cheapest. Step 1. Take out the poster board and lay the cake board. Mark the lines for the edges of the box. Make sure that the distances are enough so that the cake will not be touched by any of the sides of the box. Step 2. Score the poster board. Make sure that it is done lightly so it will not cut through and so that it will be enough for folding later on. Step 3. Fold all the sides carefully and make sure that you folded exactly where the lines are marked. Step 4. Use the exacto knife to cut out all the excess. If you don't have an exacto knife, you can just use any scissors or cutting knife. Be careful in cutting the excess! Step 5. To make a flap, cut one slit on each corner. Step 6. Use (hot) glue gun to put the sides together. Apply enough amount so they don't catch on each other when you put the lid on. Step 7. Hold the flaps inward to make sure that they stick together. Apply additional glue if deemed lacking. Step 8. Repeat step 7 for all four sides. Step 9. Get your second poster board and repeat steps 1-5, but this time, you have to make the sides ¼ shorter so that the top will smoothly close over the bottom. Step 10. Cut a slit in all four corners, but, do not glue them yet. Step 11. Cut a square at the center, which is usually 2 inches from the edge where it's folded. Step 12. Measure a clear wrap to cover the hole in the center. Make sure to leave an inch all the way around. Step 13. Attach the clear wrap around the hole using the (hot) glue all the way around the sides. Step 14. Attach all the corners using a glue. Make sure that they completely stick together. Step 15. Place the lid on top of the bottom, and voila! You now have the perfect cake box that you can use for your own or sell it. With these easy steps, you can produce different box sizes and use it on various occasions. Remember that these are just guidelines and not the standard process. If you can find easier ways to create the cake box, you can freely do it your way. You can use these steps to formulate your own. Just be careful in some of the steps, especially when handling the knife and the hot glue. Take necessary precautions. Now that you have created one, a cake box business doesn't sound farfetched now. This might come in handy in case you are going for a cake business. You might need some additional workforce to mass produce these cake boxes as doing it on your own might be too time-consuming that will result in less productivity.

Cake Boxes Wholesale
Cake Boxes
Cake Boxes Uk
Pink Cake Box Template
Plastic Cake Boxes
Cardboard Cake Boxes
Wholesale Cake Boxes
Cake Slice Boxes
Cup Cake Boxes
Cheap Cake Boxes
Cake Boxes for Sale
Small Cake Boxes
The Cake Box
Wedding Cake Boxes
Tall Cake Boxes
Egg Free Cake Box
Birthday Cake Box
How to Make Cake Box
cakecraftworld.co.uk
Valentine's Cake Packaging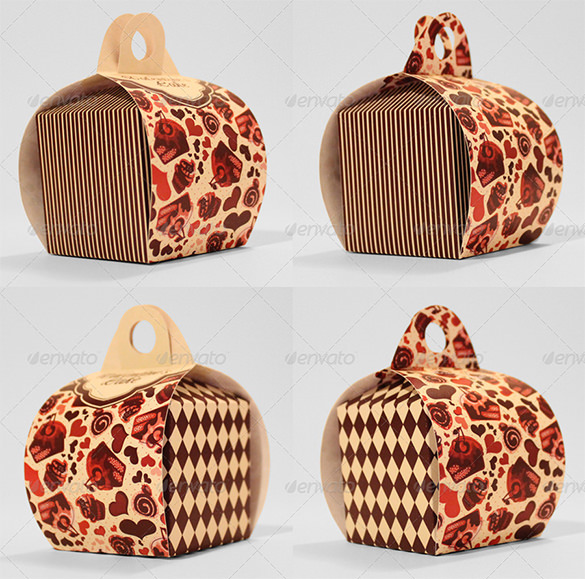 Sample Wedding Cale Box Template
The recipient of the cake gift is definitely going to feel delighted about the cake because of the better packing, and appreciate you for the time spent to make their moment a great and a memorable one. See more box templates If you have any DMCA issues on this post, please contact us!
More in Box Templates
| | |
| --- | --- |
| Pyramid Box Template - 15+ Free Sample, Example, Format ... | 21+ Birthday Cake Templates – Free Sample, Example, Format ... |
| Box Template Free Download | Gift Box Template - 8+ Free Sample, Example, Format Download ... |
| Box Template – 40+ Free Word, PDF, PSD, EPS Format Download ... | 9+ Hexagon Box Templates - Free Word, PDF, PSD, EPS Format ... |
| 17+ Square Box Templates - Free PSD, AI, Vector, EPS Format ... | Paper Box Template – 9+ Free Sample, Example, Format Download ... |