Searching the web for some effective label templates for you to be able to use on your own existing medications? Or perhaps you are a rising drug facility and is on the road of marketing your own brand? Whatever the case, our website provides you with various types of pill label designs for you to check out.
210+ Label Templates in Word | PSD | InDesign | Apple Pages | Publisher | Illustrator - START DOWNLOADING
Pill Bottle Label Template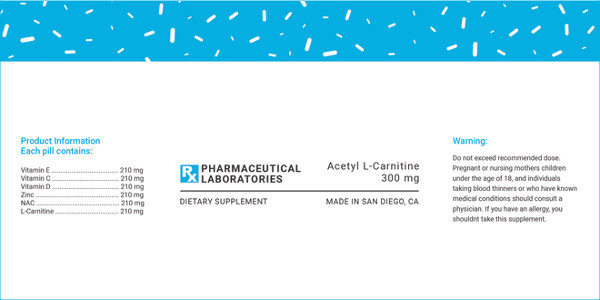 Check out this professionally designed label template for pill bottles that is super easy to edit. It is a free template that has eye-catching titles with suggestive content and has high-quality printable content. It is very much suitable to use for either prescription or non-prescribed medicine bottles. You can also change the color of the label with any color of your choice.
Free Pill Bottle Label Template

Download this pill bottle label that is perfectly designed to suit your pharmaceutical business. This free template has graphics files that can be easily edited and customized. Download this for free. You can replace the existing pill name with the pill that is going to be in use along with the number of capsules present. Other text details can also be replaced.
Prescription Pill Bottle Label Template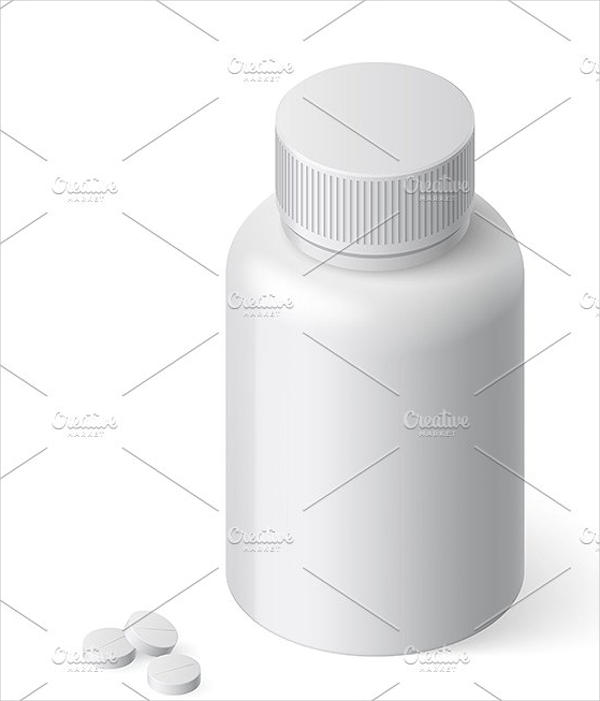 Download
Labels are important as they help consumers tell which items to buy, which ones to avoid, and which ones are safe for intake. Provide future consumers of the pill information by downloading this prescription pill bottle label template. You can resize all the contents of this label and edit it with your own text.
4 Steps to Create a Pill Bottle Label
Step 1: Select a Background
When it comes to selecting a background for your pill label, try to keep it simple and not too complex. The person looking at the label should not feel distracted from viewing the information.
Step 2: Enter the Pill Name
After selecting the background, you can enter the pill name. Keep the name bold and highlighted so that it is easy to look at or find.
Step 3: Label Details
After mentioning the name of the pill, you can proceed with entering the important details of the pill on the label. Make sure you include the expiry date and the manufacture date. Highlight any warning or instructions that are mandatory to know. You can also mention the ingredient list, the number of capsules presents inside and other such details.
Step 4: Print the Label
After the label has been designed, do conduct a review so that you can cross check the information to see if it has been entered properly and correctly. After that you can save the label can get it printed.
Printable Pill Bottle Label
Download
The above template shows a blank pills container that is isolated on a white background. It can be used for both personal and commercial purposes. Fill it with the details of the pill such as its name, expiry, date of manufacture, warnings and so on.
What Is a Pill?
Before proceeding and checking out our bottle label templates, here is a run through of what pills are:
A Pill is an oral form of medication that was used before the arrival of tablets and capsules. They are created by the mixing of active ingredients with an excipient, which is any substance that is used to be mixed with an active ingredient. An example would be a glucose syrup. These ingredients are then combined in a mortar and pestle to be able to form a paste, diving it into portions, and rolled in a cylindrical shape. These are then rolled into balls and often coated with sugar to be more tasteful and palatable.
Although manufactured long before the surfacing of tablets and capsules, the term pill has been popularly used to describe any type of drug that is in tablet and capsule form. Essentially, any medication that can be ingested, except for the liquid form, falls under the pill category.
A fun fact: the oldest known pill was in 140 BC. It was found aboard a wrecked Roman Ship Relitto del Pozzino, which were made of the zinc carbonates hydrozincite and smithsonite. These pills were essentially used to treat sore eyes.
Blank Pill Bottle Label Template
Here's another image of a blank pill label that you can use inorder to customize it with the pill details. You can add text and you may also include any images if required. Also, mention warning and expiry of the pill from the date of its manufacture.
Medical Pill Bottle Label Template
Download
If you are looking for a medical pill bottle label template, then you can take a look at this design that allows you to customize and edit the pill details easily. You can mention the dose of the pill and the number of pills that are present in the bottle. It is simple and easily printable.
DIY Pill Bottle Label Template
Download
If you're a fan of the famous TV show named "House", then you will most certainly recognize this pill bottle. This design has been reproduced by taking inspiration from that show. You can keep it as a collectible or you can use it as a label design!
Why are Labels Important?
The main reason for labeling medication is to avoid harming yourself and others. Aside from this, there are multiple reasons as to why labeling of pill bottles are important, or even labeling in general.
Ingredients – Practicing of knowing what you are putting inside your mouth and consuming is a smart practice. Having a list of all the ingredients and components of such medication gives you the confidence that whatever you are consuming is healthy and safe to digest.
Health risks – Having listed the ingredients can also tell the consumer if it contains some components that a person may be allergic to, thus avoiding any complication that may arise. Apart from allergies, the certain medication may also contain ingredients that can be forbidden to the consumer by their doctor to eat and that may complicate an already existing illness or disease.
How-to – Labels also contain some directions on how to properly consume such medication and prevent errors. These how-tos also include the correct dosage for age, weight, and body type.
With all these said, you are now ready to check out our product label templates.