Training Contract Proposal Template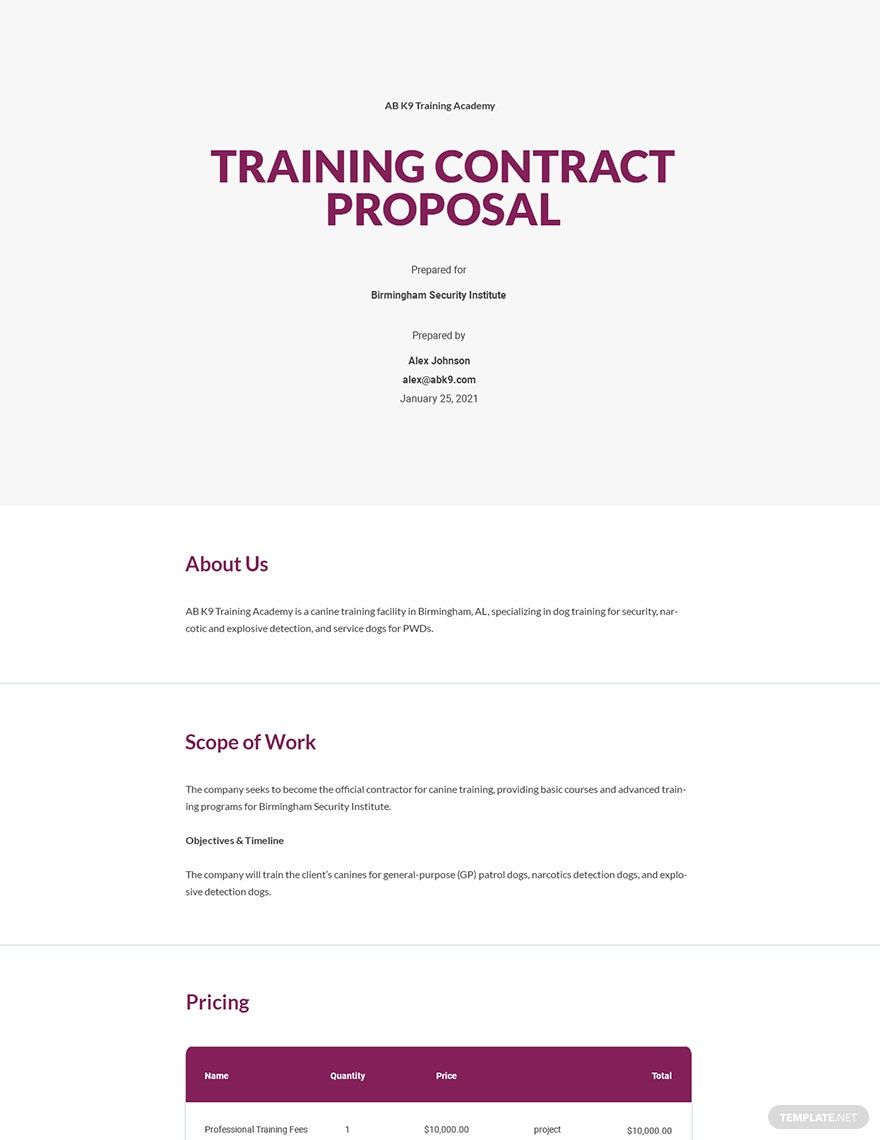 Download this Training Contract Proposal Template Design in Word, Google Docs, Apple Pages Format. Easily Editable, Printable, Downloadable.
A training contract proposal is a useful instrument in quoting your company's training services and programs to convince a potential client to form a partnership with you. In other words, it reflects the capabilities of your company in giving training to the employees of an organization. Make use of our Training Contract Proposal Template to make a comprehensive one.
Check out its exclusive contents which you can take advantage of. These include the following:
- Cover Letter
- Company Profile
- Scope of Work
- Exclusions to the Scope of Work
- Budget
With these comprehensive content, you will skip the hassle of starting from scratch. What else are you waiting for? Grab it now!
Pro Template
Get access to all Documents, Designs & Templates
Easily Customizable
Instant Downloads
Make it your own, Add your Brand Name, Logo, Images, Colors
Professional Relevant Content
Includes free images, art work, fonts
Unlimited Commercial Licence
Cancel any time