Food businesses are always here to stay. The biggest ones started out very small and slowly worked their way up. One of the most common types of food business that are usually seen in events is the catering business plan samples. It offers a wide selection of food to its customers and serve them at their tables. Catering is becoming a lucrative business these days, and anyone who wants to go into it must have a comprehensive business plan. It guides the business owner on what to do with his business.
Simple Catering Business Plan Template
Catering Company Business Plan Template
Sample Catering Marketing Plan Template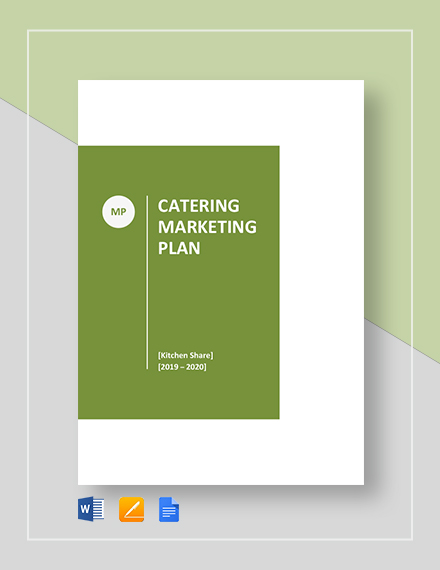 Catering Business Plan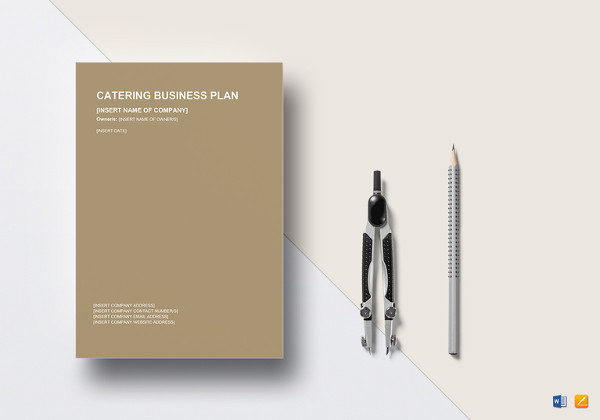 Sample Restaurant Business Plan Template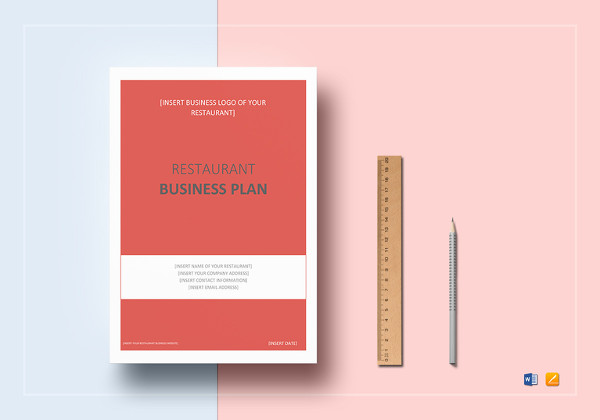 Writing a Small Catering Business Plan
Starting a food business will make you less focused on building the business itself due to so many interference. Writing a business plan can help you get lesser stress and have a clear guide on how to start the business. Here's what to write in your small catering business plan: You may also see Catering Company Business Plan Templates.
1. Describe the business.
Catering businesses can go from providing food for an event and lending out tables and other services to their clients. Describe the kind of food and service that you are going to offer. Make a list of the cuisine available in your catering business. Some catering services give food at the table while some offer buffet meals where people can choose from the food being served. Also include if you plan to give out tables and other equipment, or have them outsourced from another company. You may also check out here Dessert Catering Business Plan Templates
2. Determine the amount of space and budget.
Starting a business, especially those related to food, needs a lot of money to push through. It also needs an ample space for the operations to go smoothly. In the business plan, determine how much money and space you need to start operating your business. State a reasonable budget and specify details in it that can make the investors agree on your request.
When it comes to space, you can choose to lease a space, share with another restaurant or work from home. If you choose to lease a space, contact real estate agents and inquire on the spaces available. However, you can save more money when you share a space or work from home. You can work at night when the restaurant finishes its daytime operations or remodel your home into a catering business with a small office at the same time. You may also see Food Catering Business Plan Templates.
Introduction to Food Business Catering Plan Template
Catering And Event Planning Business Plan Template
3. List equipment.
List down all kinds of kitchen equipment that you need. These include the cooking and baking equipment, blenders, refrigerators, freezers, food processors, ovens, knives, bowls and other stuff. Determine how much room you need to store your food and ingredients. Go to department stores and check out the prices of the equipment so you can estimate the overall cost. You may also see Coffee Catering Business Plan Templates
4. Obtain permits.
Get the permits that you need from the local government. Secure business permits as well as sanitation permits. Have your area inspected by the fire bureau so they can determine and create emergency exits in case a fire breaks out. Permits related to food should also be obtained as well. You may also see HR Consulting Business Plan Templates
5. List additional costs.
The additional costs such as telephone and internet connection, transportation and insurance must be added in the business plan. You need to get a liability insurance to protect your business in case of a lawsuit. A workers' insurance can also help to protect your employees and make sure they are properly paid.
When you run your business from home, avail a homeowner's insurance to protect your home in case of a court feud. Call insurance companies and ask them how to avail of these kind of insurance. You may also see Farm Business Plan Templates
6. Make the marketing strategies.
The marketing strategy is a very important part of your business plan. Your small catering business should get all the promotion it needs. Include a list of ways on how to meet potential clients. State where you want to hand out your brochures and flyers for promotions. Take advantage of social media as well. Create a page for your business and make some content related to the site.
Reach out to local businesses and ask them if they have events in store. You can work your way in providing catering services for the event and other social functions. You may also see Marketing & Sales Business Plan Templates
Simple Catering Business Template
Restaurant Small Catering Business Plan Template
Starting A Catering Business
Expect a lot of items to prepare when you want to start running a catering business. Preparing documents, the working space and the equipment will take so much of your time. All of it are worth it in the end when you see your business sailing smoothly. What you have to prepare for your catering business depends on the type of food you are going to offer. These are some of the things that you have to prepare: You may also see Sample Catering Business Plan Templates
1. Legal documents.
You can't fully operate your business when it is not permitted by the local government. Obtain permits for the space, food security and insurances for your space and employees. Documents like these have to be prepared right away so you won't get into trouble with the law. Sometimes, you need to get additional documents such as a catering license, depending on the area that you're operating in.
You also need a tax identification number for your taxes and other contributions. Once you have prepared the legal documents, you can take care of other things. You may also check out here Hotel Business Plan Samples
2. Prepare the working space.
If you have already leased a working space, check it out and do the necessary furnishings. Clean up the space and repaint the walls. Check the other areas for damage. Have them repaired immediately and do an additional cleanup. Make sure every corner of the working space is clean. You may also see Advertising Business Plan Templates
3. Make the inventory.
The inventory samples include the ingredients of the food and the equipment that you need for the catering business. What you buy will depend on the budget that you have. Make a list of the things that you need to buy such as bowls, saucers, pans, oven, refrigerator and the ingredients of your cuisine.
4. Prepare transportation.
Since you are entering the catering business, you will need a god vehicle to transport your food to places. Events are held in several areas across the city so you need a good vehicle to carry the food that your client ordered. Determine how many vehicles you need and purchase them as soon as possible. You may also check out here Personal Business Plan Templates
5. Determine the target market.
Your business should have a target market. Find one where you can excel in or have been typically overlooked by your competitors. Do a research of what your competitors offer. You need to offer something unique and brand new to the customers. You can also include promo offers for your opening. Your menu should also be based on what your target market wants.
6. Establish a good relationship with vendors.
Your business won't do well if you don't have a good relationship with the vendors. You are getting your supplies from them that's why a good relationship with them is very important. In turn, vendors and suppliers will give you what you need as long as you do your part. Getting into trouble with your suppliers and vendors can have a huge effect on your business. You may also see Basic Business Plan Templates
7. Make a comprehensive marketing strategy.
A business survives with ample amount of marketing. Create a marketing strategy for your business that can fit for print ad and social media. Aim for television and radio marketing when you have made enough money to pay for the airtime and content creation. Create engaging content and promote it in your social media channel. Print brochures and flyers that you can hand out in trade events. Grab every chance you get to market your business so people would be aware about it.
Sample Business Plan for Food Catering Business
Reasons To Start A Catering Business
There are three main reasons why people go into catering business. First is their love for food. When you have a genuine love for food, you can create a lot of original menu as you learn how to experiment with a given dish. There are a lot of possibilities and new opportunities when you know how to experiment with food. You would be proud of this little achievement that you can offer to you prospective clients. You may also see Sample Small Business Plan Templates
Second is the love for interacting with people. Caterers don't have an anti-social attitude. They go out of the way to look for clients and interact with them to close the deal. They represent not just themselves but the whole business. They contact the supplier and answer customer inquiry as well.
Lastly, people go into the catering business because of the freedom. They own their time and they are their own boss. Some people find it hard to work in a fixed schedule with a boss. In a catering business, work hours are either long or short. As a business owner, this doesn't matter. You just need to get things done no matter how long it takes. You may also check out here Sample Business Plan Templates in Word
Conclusion
Even if it is a small catering business, it still needs to be carefully planned and thought of. Food business never run out of style. You just need to be a little creative and wise in managing your own kind of business. Running a catering business may not be easy, but the fulfillment that you get when you see customers getting satisfied with your service is beyond measure. It is more than just food. It involves time, effort and passion for making good food. You may also see Sample Business Plan Templates.