A staffing plan template is ideal for organization planning. But managements often err when they forget about staffing plans until the day when they actually need somebody to fill a position. Recruitment should be consistent process; it should prepare the business for any eventualities such that when one worker leaves, another one takes over immediately. In this way, the firm will not incur losses as a result of wastage of time. This explains why work plan template shouldn't just be for a one-time use.
Restaurant Staffing Plan Template
Recruitment/Staffing Agency Business Plan Template
Staff Development Plan Template to Print
Staffing Management Plan Word Template Free Download
doit.maryland.gov | In order to effectively manage your employee needs, a staffing management plan is necessary. The easiest way to make this is by using this Word template that has been professionally designed. You only have to fill in the information based on your needs as the template has the layout to guide you. You may Also Like Work Plan Templates.
Strategic Staffing Plan PDF Template Free Download
beta.mmb.state.mn.us | Running a large organization requires a well planned staffing management strategy. This helps in managing skills, and personnel for every need for the organization at all time. Use this PDF template and prepare a professionally looking plan that covers all staff needs of the organization and to help you avoid surprises and unnecessary downtime.
Staffing Plan Excel Template Free Download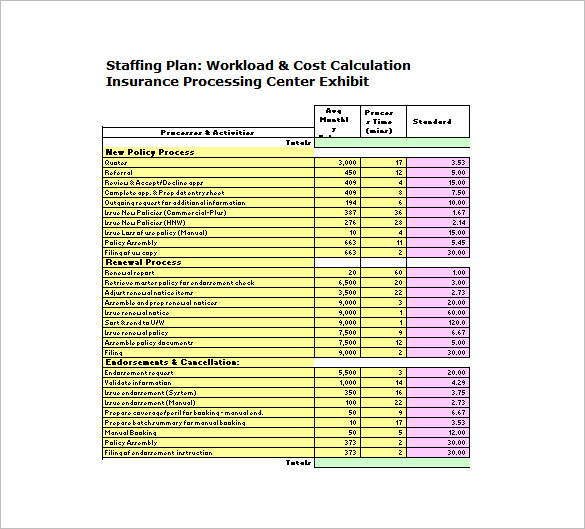 orientpoint.com | If you want to be effective in managing the human resource in your organization or department, a staffing plan is a must. Download this Excel template today and be on top of staff management at all times. It lists all processes and activities required for effective management of the staff.
Staff Development Plan PDF Template Free Download
2.mmu.ac.uk | In order to have the best workforce in any organization, the staff should be developed regularly to be what you want them to be. By using this PDF template, you can make the plan to develop the skills and career of the staff in your organization without missing any aspect that is important.
Proposed Staffing Plan Free PDF Template Download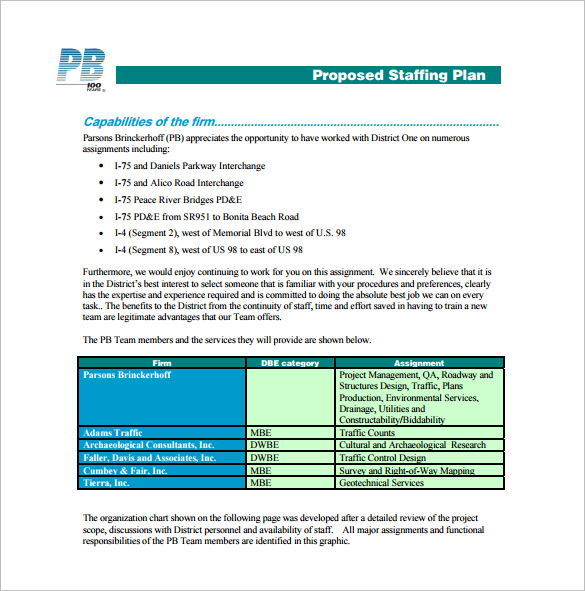 ftp.dot.state.fl.us | Any organization needs a good and clear staffing plan to allocate every employee their roles. Before implementation, this should be in a proposal format for amendments and approval by the superiors. This PDF template has just the right layout to make it presentable to your bosses and properly design the staffing plan.
IT Project Resources & Staffing Plan PDF Free Download
itplanning.org.vt.edu | Every department head should have a well managed plan for the available resources allocated and the staff assigned. Download this PDF template to help you make the plan for managing the IT resources and staff. It is designed by experts so your work will be lessened since you only need to fill in your data.
ECU Staffing Plan PDF Template Free Download
intranet.ecu.edu.au
Classified Staffing Plan PDF Template Free Download
ccsf.edu
One area that a staffing plan should look at is the skills available within the business. Managers need to keep and update records of the educational qualifications of people inside and their professional achievements. When opportunities appear, qualified staffs should receive preferential treatment. You may Also Like Plan Templates