Powerpoint
PowerPoint Template – 13+ Free PPT, PSD Documents Download
Today's business environment requires all involved to be sharp, on point and top of their game at all times. Lack thereof may jeopardize moneymaking opportunities and deliver a devastating hit to levels of success achievable. In the same breath, making presentations is one of the key aspects of business meetings and deal making. It involves making a pitch, which may or may not result in closing a deal depending on the efficacy of the presentation. You can also see Venn Diagram Template.
One of the nifty computer programs used by executives in generating high quality, organized presentations is Microsoft PowerPoint. It breaks down a presentation into slides, which delivers bits of easily digestible information to the audience. You can edit the slides to your liking depending on tastes and the type of presentation. All types of communication and reporting aids can be included in the slides for impact. Each slide adheres to a certain preselected format, usually referred to as a PowerPoint template.
Timeline Powerpoint Template
ftp.onem2m.org
New Year Powerpoint Template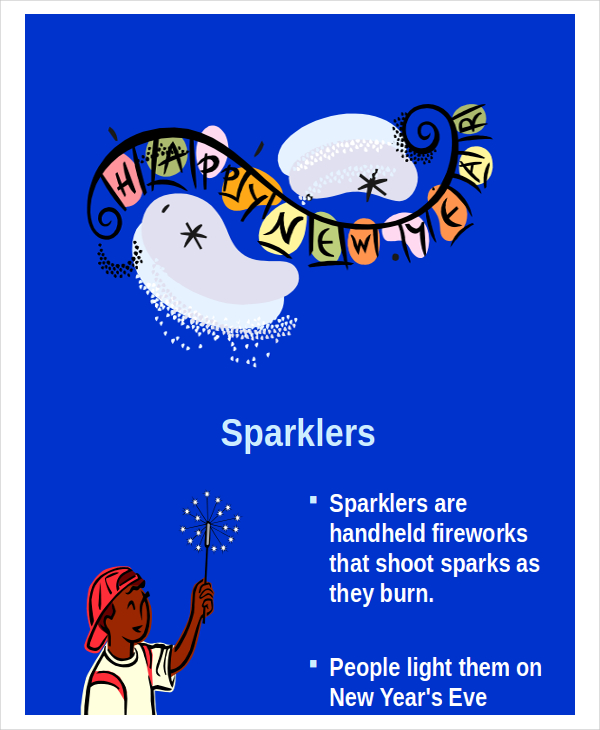 elcivics.com
> What is a PowerPoint Template?
A PowerPoint template is, therefore, a preselected format or pattern of several slides. You can save the template on local memory as a .potx file, which will make it available for reuse whenever needed. Whenever confronted with a similar presentation, you can reuse the template and avoid time and energy wastage starting from scratch. You can go a step further and create distinct personalized PowerPoint templates so that subsequent personal presentations become less of a hassle.
You can easily share your templates with others if you wish.A PowerPoint template contains themes, content, layouts, theme colors, background styles, theme fonts and several other personal customizing options subject to your taste and preference. You can also see Prezi Powerpoint Template.
Facebook Powerpoint Template
readwritethink.org
Family Feud Powerpoint Template
powerpointgames.wikispaces.com
Halloween Powerpoint Template
english-4kids.com
> Types of PowerPoint templates
The number of PowerPoint templates that you can generate is not limited to presentation situations only. Budgets, award certificates, agendas, business cards, brochures, calendars, databases and contracts are all template examples. Briefly, if it is a document reused often or presented often, then a PowerPoint template can offer a jumpstart. You can also see Cornell Powerpoint Template.
> Uses of PowerPoint Templates
It is important to remember that the use templates as mentioned above are directly influenced by the type of presentation or document. Templates are used across all repetitive presentation and documentation scenarios. Lectures, memos, invitations, labels, inventories, fax sheets, diagrams, postcards, reports, receipts and so on and so forth.
Business School Powerpoint Template
kent.ac.uk
> Why use a PowerPoint Template?
A PowerPoint template will greatly reduce the hassle you will have to go through regarding paperwork. At the same time, it will assist you to develop attractive presentations that have impact and edge. To put it into perspective, a good template can be the difference between a winning and losing contract pitch. It gives you a good way to organize your information and maintain objectivity in formulating a presentation.
The best part about using a template is that you do not even have to formulate it. You can easily source the template you need online from third party sites. However, at times, the effort spent rummaging online for a befitting template can be more effectively utilized in generating your template. Let us look at how to do that below. You can also see Powerpoint Dashboard Template.
Microsoft Powerpoint Template
free-power-point-templates.com
Creative Powerpoint Template
Professional Powerpoint Template
> How to Create a PowerPoint Template
Creating a template is as easy as saving a presentation format as a template file. To create a presentation, start Microsoft PowerPoint software on your PC and open a new presentation. Click on the view tab, and select master views. Then select slide master view in which the master slide shows the main slide image while the affiliate layouts are depicted directly below it in smaller slides.
The next step is about customizing the main slide and affiliate layouts to your liking depending on the nature of the presentation. You can then apply the theme colors your desire, background formatting, content, page orientation among other slide variables. Creativity will be your only limitation. You can also see Powerpoint Chart Template.
After creating your custom presentation format, you should then save it as .pptx file by clicking on the file tab and then selecting save as. Chose a file name and input it in the relevant box. Click on the Save as type button, which will bring you a range of options. Choose .potx and save. The template then is saved on your local disk memory and can be applied and used whenever you like.
Best Powerpoint Template
Fun Powerpoint Template
free-power-point-templates.com
SWOT Analysis Powerpoint Template
> Tips
Presentations should have a high level of consistency to hold and engage the audience at all times. You would be shooting yourself in the foot by having highly variable groups of slides. Use a theme to maintain consistency. You can opt for inbuilt PowerPoint themes or tweak and create your own. You can also access more themes online.
There is a risk in being over attached to your favorite and trusted templates. You should be very careful as this can quickly render you inflexible. Always analyze presentations individually rather than try to make them fit into your tried and tested templates. Also, once in a while, make a point of sprucing things up and changing your templates themes a little.
Always consider the projection source of your presentation. This will help choose the best resolution to utilize. Otherwise, your presentation may lose professionalism and quality regardless of how much time you put in. Also, remember the cardinal rule that legibility overshadows anything else.
When making a template and a presentation at large, you should have the audience in mind. Different audiences require different strategies to hold their attention and make whatever you are presenting hit home. You can also Fun Powerpoint Template.
> Dos and Don'ts
The presentation should always be direct and to the point. Use themes and styles that direct attention to what the presentation is about rather than causing a distraction. Do not us over complicated template styles: the simpler, the better.
Use mild themes and effects that enhance legibility in your templates. Loud and shouting colors are not advised as they take away from the professionalism. Also, stick to straightforward fonts and avoid overly artistic and illegible fonts.
Save all your templates in one folder for easy accessibility. If they are many, you can also categorize them.
More in Powerpoint