A PowerPoint template is a layout of a slide or group of slides for your presentation. The presentations range from theses defense, corporate meetings, and even product introductions. PowerPoint presentations can contain designs, theme colors, theme fonts, theme effects, background styles, and, most especially, content. The content ranges from studies, data interpretation, and even videos.
PowerPoint is often used by students, employees, company managers, or anyone who wants an easy-to-understand and open-to-all method for their presentations. If you are planning to or making a presentation, our 9 PowerPoint slide templates are a must-have. We've collated them all for you to take advantage.
Check out our website's collection of other PowerPoint templates.
Powerpoint Slide Presentation Template
Download
Powerpoint Master Slide Template
Download
Powerpoint Slide Layout Template
Download
Powerpoint Timeline Slide Template
Download
Powerpoint Slide Animation Template
Download
Creating a presentation can be draining and stressful as there are a lot of things you need to prepare and consider. Your creativity, resourcefulness, and patience will be tested too. Take note that a presentation has a deadline to beat, so you need to double your time and effort in order to finish it before the target date.
There are times that a presentation can be so boring and lifeless; oftentimes, you see others sleeping or chit chatting. It is because there is something lacking or the presentation itself is plain and tacky. If you want people to not fall off from where they are sitting, make your presentation as lively as possible. The presenter also needs to be buoyant. Follow these simple tips we offer below on how to make a demonstration or presentation more entertaining.
Simple tips for a lively presentation
Start your presentation with a great icebreaker. It pays to cut off the mundane vibe at times.
Don't overcomplicate things—make it simple and precise.
Create a short and smooth presentation.
Show a good dose of your humor.
Interact with your audience—talk to them eye to eye.
Share short anecdotes.
Use colorful and catchy themes for your presentation (especially when using a PowerPoint presentation).
These are just some helpful tips for you to ponder. Keep in mind that when making a presentation, it will always reflect its presenter.
Want to see more creative templates for your presentations? Go check out our website's offering google slide templates.
Free Powerpoint Slide Template
Download
Professional Powerpoint Slide Template
Download
Modern Powerpoint Slide Template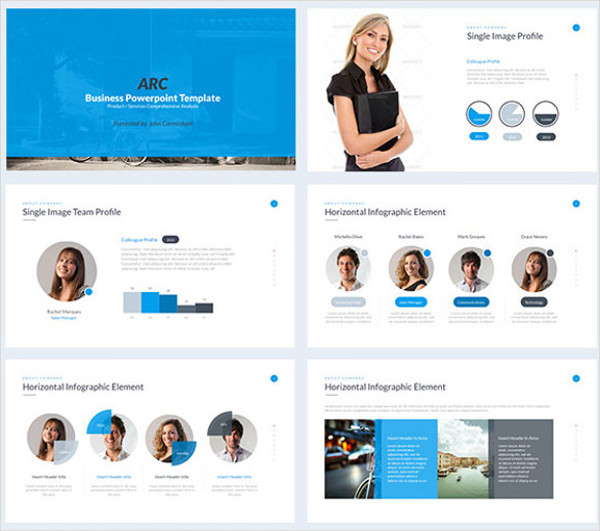 Download
Elegant Powerpoint Slide Template
Download
Powerpoint Slide Background Template
Download
Not all people are good when it comes to public speaking, but there are some who are gifted with this ability. Regardless if you're a good speaker or not, one must always have an outstanding presentation. Having an outstanding presentation will make your audience happy is an understatement. Make a presentation that will enthrall them.
So to captivate your viewers, using a PowerPoint presentation is the key to it. Since we don't want you to undergo all that stress and hassle, we've gathered and created a list of impressive PowerPoint slide templates for you to download and utilize.
These templates come in a state-of-the-art layout. The themes, fonts, and layouts used are perfect for your presentations. Regardless if you're presenting in school, office, or in a big event, these will surely help you. You can download them easily anytime and anywhere. Plus, each comes in a modifiable format—meaning, you can customize them however you want.
We also have other PowerPoint templates that you can make use on our website. Check out this collection of Microsoft PowerPoint templates if you haven't found what you are looking for here.