Analysis Templates
10+ Revenue Agent's Report Templates in Google Docs | Word | Pages | PDF
Doing the right thing must be the mantra of all people, especially when it comes to businesses. Thus, report accuracy is an objective to accomplish. Your revenue agent's reports convey taxes and critical finances that need careful management. Making error-free documents is key to making critical evaluations and decisions on whether to do a refund, adjustment, or to collect cash deficiencies. So, always keep your heels up in making those simple reports as future actions and plans depend on them.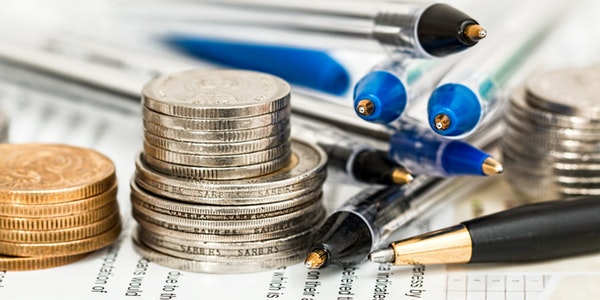 Table of Content
10+ Revenue Agent's Report Templates in Google Docs | Word | Pages | PDF
1. Financial Audit Report
Deliver the much-needed data for appropriate forecasts with this report template. This file is easy to edit either in Google Docs, Pages, and MS Word. Plus, printing is not a hassle since this file is ready in A4 and US Letter sizes. Download this template now and get started with the report your boss' needs!
2. Financial Analysis
Make sure that the internal revenue services have the documents to support their decisions with this analysis template. Grab this editable file that is compatible with MS Word, Pages, and Google Docs. Plus, printing is easy since the file is available in A4 and US Letter sizes. Download now and get a head start with your reports!
3. Financial Analysis Report
Give the tax examiners an easy job by providing them comprehensive analysis with the help of this template. This file comes with a ready-made layout that guides you as you type the data. Moreover, the document is available in A4, and US Letter sizes for an easy print! Click the download button and start making your draft!
6 Steps to Create a Revenue Agent's Report
An honest report is integral for critical decision making. That is why companies and governments spend the effort always to have a team that can bring them accurate findings. Moreover, handling revenues is no easy task. Thus, following the simple list below will make your revenue agent's report in tip-top shape.
Step 1: Gather All Necessary Documents
Since you are dealing with the revenue (especially for the taxpayers), make sure that all sheet documents concerning the income and expenses are ready. You do not want to make a report that has no substantial basis. Thus, going over the files in your office that leads to revenue data is crucial.
Step 2: Review the Document's Authenticity
Make sure that the documents you collected are authentic. Plus, do keep in mind that you are reporting for a specific period. Thus, you need to check up with your company's calendars and accounting schedules. Not only do you need the report to be correct, but also relevant in the given moment.
Step 3: Create an Outline
An understandable report is an organized document. And it all starts with a comprehensive outline to accurately plot out the progression. Make sure that the ideas stack coherently with each other. Moreover, the readers will have an easy time navigating due to the proper flow.
Step 4: Rule Out Unnecessary Information
Although making the document thoroughly detailed is essential, you need to cut the extras. Take the time to study the data that you have so that you can sort them out carefully.
Step 5: Highlight Critical Data
Even though you ruled out the unnecessary ones, other data are still needed to give a complete picture. However, you have to highlight that information that deserves urgency and attention. This moment is the opportunity to use visual cues, and they could be the use of colors or shapes.
Step 6: Keep it Straight to the Point
Of course, the report is not complete without any interpretations, suggestions, recommendations, and explanations. Thus, you have to deliver them in way that is straightforward but still easy to understand.
4. Report Outline
Make sure that your withholding taxes are up to date so that you can easily report this to any financial officers. Have this report outline template ready for your convenience. This file is compatible with MS Word, Pages, or Google Docs. Plus, printing is not a hassle as the document is available in A4 and US Letter sizes. Grab this file now and start making those crucial reports!
5. Treasurer Report
Reviewing the finances is easy when you have a treasurer's report on hand. Make sure that your corporation's treasure has this template ready for quick fixes. This document is customizable, and you can edit either through A4 and US Letter sizes. Grab this template now!
6. Printable Financial Report
There is nothing more helpful than having a print-ready document when you to make a report. This template is a big help when you are in a rush. More so, this document is available in A4 and US Letter sizes for easy printing. Click the download button now and do get the report on the go!
7. Refund of Duplicate of Payment
Sometimes, duplication of payments happen, and it is obligatory to have a refund, especially to the taxpayer. You can state the said action with this template. This editable template can run in MS Word and Pages for your convenience. Grab this document now and do act when errors arise.
8. Financial Statement Analysis
Income taxes need careful attention to prevent huge errors. Thus, keep your heels up with the finances with the help of this template. Make sure to edit using either MS Word or Pages. And, this file is print-ready in both A4 and US Letter sizes. Download this document now and always keep a keen eye on your finances.
9. Treasurer Financial Report
A revenue agent could use the treasurer's record to base crucial decisions on. Thus, always keep this template handy so that the company's treasurer can easily make the vital report. Get this document now and ready your Pages or MS Word editing skills.
10. Reporting Agent Authorization
https://www.irs.gov
This is a sample document is useful in reviewing your report. Thus, download this file and look into the features that you can use, especially because this deals with the process in the consideration the report.
11. Reportable Adjustment
http://www.mtc.gov
Sometimes taxes need adjusting if there are discrepancies in the collecting process. Thus, this document is a helpful example of how to a revenue agent's report. Take the time to read and study every detail. You can also edit this using PDF-based programs.
More in Analysis Templates
| | |
| --- | --- |
| Monthly Sales Plan Templates - 11+ Free Word, PDF Format ... | 64+ Daily Report Templates - Word, PDF, Excel, Google Docs Free ... |
| Sales Report Template - 17+ Free Excel, Word, PDF Document ... | 10+ Sales Tracking Templates - Free Word, Excel, PDF Documents ... |
| 30+ Sales Report Templates - PDF, Excel, Word Free & Premium ... | 15+ Church Financial Report Templates - Word, PDF, Google Docs ... |
| 25+ Sales Report Samples - Word, PDF, Docs Free & Premium ... | 45+ Sample Weekly Report Templates - Word, PDF Free ... |