Analysis Templates
9+ Offboarding Workflow Templates in PDF | Word | Pages | Google Docs
A smooth exit is just as vital as a great start. While an onboarding process helps an employee learns everything in and about the company, the offboarding procedure allows both the company and the employee to part ways or move on in good terms. You don't want your employees sample to feel dissatisfied or disrespected with his/her experiences in the company, so it pays better that you prepare a good and excellent offboarding process. To help you with that, we have listed a wide variety of templates that you can use to formally and officially offboard your employees. Download and utilize any of them anytime you need one.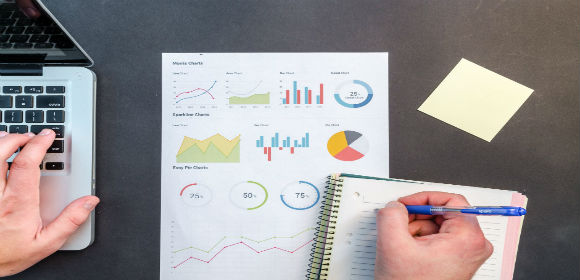 Table of Content
9+ Offboarding Workflow Templates in PDF | Word | Pages | Google Docs
1. Workflow Analysis Template
A workflow analysis example will help the company analyze the onboarding and offboarding workflows and assess if the process is successful or not. To start carrying out the task effectively, you have to download and edit this Workflow Analysis Template in MS Word, Pages, and Google Docs file formats. Admittedly, this template can fully serve its purpose as secure a copy now.
2. Workflow Process Chart Template
To help you manage your offboarding workflow, you can make use of this ready-made Workflow Process Chart Template. It is designed to help the business companies to monitor the process and the progress of a particular activity, such as an offboarding process. In this sense, there's no doubt that it can be useful to you, too. So, make haste and grab a copy of this printable chart template today!
3. Restaurant Workflow Chart Template
A restaurant workflow chart templates guides all the employees concerning the daily tasks or the monthly quotas. It designates each employee to every assignment a restaurant business requires. Other than that, it reminds them of the deadlines and the possible meetings if the need arises. But this Restaurant Workflow Chart Template can also be a useful tool to develop an offboarding workflow. You may utilize this one to your advantage. So hurry and download it now!
6 Steps to Prepare an Offboarding Workflow
Step 1: Begin with the Resignation Process
It all starts at the time when an employee sends a resignation letter to HR. When that happens, the HR department will have to prepare an offboarding process a formal way of managing an employee's experience at the end of their journey in the company and save the best farewell steps for last. In this step, make sure that an employee sends a formal notice of resignation. It will serve as the company's record. If an employee handles a client, it's also good to notify the client beforehand. And if he/she is part of a team, you might as well let the team know of his/her upcoming departure.
Step 2: Carry Out an Exit Interview
Amber Hyatt, a director of product marketing at SilkRoad, provides that "exit interviews have the potential to provide incredibly valuable insight into an organization's strengths and weaknesses, areas for improvement, as well as insight into an organization's competition." That is why even if the process of conducting a formal exit interview is considered pointless, it can still create a ripple of opportunities for a company example to develop its strategies and management directives. Hence, make sure you initiate and conduct an exit interview with an employee before he/she departs from your company.
Step 3: Prepare the Necessary Documents
Ensuring a smooth exit requires you to prepare the documents such as the non-disclosure agreement sample, benefits and tax documents, final payslip, and a testimonial document (if applicable). Make sure to review and create these documents before an employee leaves the company to clear out and clarify everything.
Step 4: Initiate Work Handover Process
When an employee departs from the company, inevitably, some unfinished works or businesses need a handover process. With that, identify who will be going to take his/her position, what the simple training needs are, and what documents are necessary in the process of handing over the tasks. To avoid possible interruptions and disruptions at work, you'll will have to get prepared for what's coming.
Step 5: Immediately Reset Accounts
When you don't close down an employee's account, change the password, or revoke his access to the company's proprietary platforms and resources, you are allowing the company open to possible security breaches. Therefore, you must work with your IT personnel and reset the account immediately after an employee leaves the company.
Step 6: Make Your Last Impression a Great One
This whole offboarding process can be stressful and woeful for the company. Yet you are doing this not just to manage the offboard of an employee but, more importantly, to build a lasting relationship with one another. The world is round and small, and one day, you and your employee's path will inevitably cross again. So make your last impression a great one by giving respect and value to the employee, and by all means, showing how grateful you are for having him/her in your company. For sure, his/her talents and skills contribute to the welfare and growth of the company. With that, consider writing a thank-you letter/note, giving a gift, or throwing a farewell party. That would be very much appreciated, and it can make a lot of difference.
4. Staffing Guideline Chart Template
When an employer assigns a team to manage the offboarding process of an employee, he/she will consider drafting a staffing guideline chart. Unlike an organizational chart, this staffing guideline chart allows the team to follow specific guidelines for a smooth-sailing offboarding process. Hence, this Staffing Guideline Chart Template can be of great help to you. Utilize this template anytime today as you download and edit using MS Word and Apple Pages. Secure a copy now!
5. Free Workflow Diagram Template
In most business companies, a workflow diagram serves as a visual representation of the simple schedules and deadlines than an employee needs to meet. In your case, you can make use of this Free Workflow Diagram Template to manage an offboarding process in an organized manner. The template is downloadable and editable in MS Word, so there's nothing much to worry about if you want to personalize it in any way you want. Download now for free!
6. Free Basic Workflow Chart Template
This Free Basic Workflow Chart Template can be of great help to you if you are to draft an offboarding workflow today. You can modify the layout and the content using Google Docs, MS Word, Pages, and Editable PDF. Or, you can keep it as-is to save yourself from the hassle and stress of manually designing a workflow chart. So, make haste and grab a copy anytime today!
7. Free Sample Workflow Chart Template
Utilize this Free Sample Workflow Chart Template to prepare an excellent offboarding workflow for a departing employee. This chart template is easily editable and 100% customizable in Google Docs, MS Word, Pages, and Editable PDF. Aside from that, it is also made available in A4 and US print sizes, perfect for commercial as well as personal printing. So what are you still waiting for? Download it now!
8. Sample Workflow
http://www.caltrc.org
Drafting an offboarding workflow can sometimes be complicated and dry. And while you will learn so much if you make one from scratch, a ready-made Sample Workflow can be beneficial, too. Access this file today and catch a glimpse of this sample workflow in a portable document format (PDF). What are you waiting for? Grab it now!
9. Manager & Key Contact Offboarding Checklist
https://www.northeastern.edu
This Manager & Key Contact Offboarding Checklist can aid you when making an offboarding checklist sample better. The file comes with content and a layout in which you can learn from in a real quick. You only have to download the file and access it using a portable document format (PDF). If you are interested, you may secure a copy right now.
10. Offboarding Sample Checklist Form
https://hr.virginia.edu
If you are currently searching for a sample checklist form to help you offboard your employee, then this Offboarding Sample Checklist Form is what you need to download. The template is readily available and accessible using a portable document format (PDF), so there's no problem downloading and storing it on your computer. Don't just stare at your screen. Download now!
More in Analysis Templates