Strategy Templates
14+ Strategy Templates Microsoft Word Free Download
In your place of work, or anywhere else, you will be asked to come up with strategies that can be implemented for the betterment of the organization or the institution. A strategy, in simple terms, is a plan which determines the course of action to be taken to achieve something or a long term goal. Every strategy plan sample that you prepare must take into consideration all the important factors and be coherent and comprehensive.
IT Strategy Plan Template
Creating an IT strategic plan can be tough, whether or you are an experienced IT professional. But that can change if you check out and download our high-quality and professionally written IT Strategy Plan template in Word as it will guide you in making an effective strategy. You also have the freedom to modify the content of this industrially-compliant business document. Save time and effort because this template comes with suggestive content.
Blank Strategic Plan Template
Be able to identify the goals and objectives of your organization by utilizing our "Blank Strategic Plan" template. With the help of this template, you'll be able to recognize the necessary actions you need to make in order to achieve those goals and objectives. Our professional writers and designers have crafted this document in such a convenient manner that customization will be a breeze. Also, it is available in different file formats such as Google Docs, Pages, and MS Word, so that you can edit and download onto your various devices.
Brand Strategic Plan Template
Especially in situations of uncertainty, a strategy is of the utmost importance in order to proceed in an organized and methodical manner. It is not an official document and is subject to the approval or changes as well. A strategy needs to be able to captivate your audience, isn't it? Otherwise, how can you expect them to approve of it! For that, download our brand strategy template. These are not only well designed and editable but also cater to your different needs.
How to Write a Strategy Plan in 5 Steps
Step 1: Company Overview
Firstly, present an overview of your company. Talk about the type of business it runs, how many people it employees, how much its net worth is, and its core values. You can also include the SWOT analysis of your company.
Step 2: Concept of Your Business
When it comes to addressing the business concept of your business, you need to be specific about the audience you cater to. Mention how the services you offer benefits to your customers. You can also go through our collection of strategy templates.
Step 3: Market Analysis
Next, perform a market analysis and explain how the market has grown over time. Explain and discuss the revenue potential. Also, mention the competitive analysis and provide information about your company's competitors.
Step 4: Goals and Objectives
After stating the above steps, you should draft your goals and objectives. You might as well make use of strategic research plans for more ideas. Get in detail about your strategic planning in terms of customer service, distribution of goods, production process, and suppliers.
Step 5: Finances
Finally, end the plan with the finance details. Provide a breakdown relating to the balance sheet, assets, liabilities, operations, investing activities, and so on. Print once is done.
Free 30 60 90 Days Action Plan Strategy Template
Free Strategic Communication Plan Template
Free Download HR Strategy MS Word Format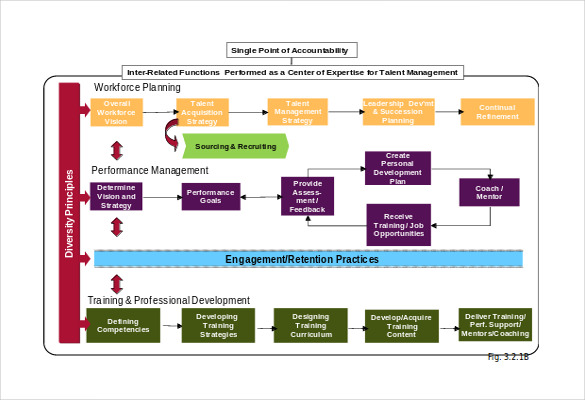 mass.gov
Brand Strategy Free MS Word Template Download

cdn2.hubspot.net
2010 Word Format Strategic Account Plan Template

avention.com
Marketing Strategy Plan Free Word Format Template

yarraranges.vic.gov.au
Business Strategy Template MS Word Free Download

business.gov.au
Word Format Free Social Media Strategy Template

clvnv.net
Content Strategy Word 2010 Format Template Free Download

contentstrategyalliance.com
MS Word Format Communication Strategy Free Template

health.nsw.gov.au
Acquisition Strategy Template Free MS Word

va.gov
Digital Marketing Strategy Word Template Free Download

sandboxdigital.co.uk
Why Should You Use Our Strategy Templates?
Strategy templates on Word are extremely easy to use; all you have to do is download and edit them. Could it be simpler than that? Depending upon the type of strategy you have to prepare, simply browse through the plethora of options available on our site and take your pick. With the availability of strategy Free Templates in MS Word, creating a strategy is becoming increasingly easier!
We Are Here to Help!
If you are looking for amazing strategy templates, then you must take a look at the ones available on template.net!
General FAQs
1. What does a Strategy mean?
Strategy can be defined as a method or a plan chosen to bring about the desired result, such as the achievement of a goal or a solution to a problem. It is a high-level plan to achieve one or more goals under the situations of uncertainty.
2. What is the importance of Strategy?
Having a strategy is essential for every individual. It provides an insight into the direction and plans goals that must be reached. A strategy is a tool that is useful for managing daily decisions and for determining progress. It also helps change the way one approaches the problem.
3. What should a Strategy include?
A strategy must include:
A mission, vision, and aspirations one has
SWOTs – strengths, weaknesses, opportunities, and threats
Core values
Objectives, plans, and tactics to reach the goal
Measurements and funding streams
Rewards and bonuses, if any, when one reaches the goals.
4. What makes a good strategy?
A good strategy means that you are playing against your competitors. Knowing that it must raise your chances of success, and this must also allow your company to grow. A good strategy helps you become stronger and more powerful than your competitors and set to work on it in the right direction.
5. What is Strategic Planning?
Strategic planning can be defined as an entity's way of setting its plan/direction towards success and making choices on choosing its resources for the plan. It is a way of documenting and establishing where you are and when you are going to go in the future.