Strategy Templates
18+ Communication Strategy Templates – Free Sample, Example, Format Download!
In a plan of communication strategy, a perfect mix of all the key elements is structured to meet the center of the organizational objectives and fulfill the business goals. From press releases to various other PR plans like web strategies, promotional activities, etc. operate together or individually to achieve the best overall organization communication features. Such templates are well structured in various numbers of formats. You can also see more on Strategy Analysis.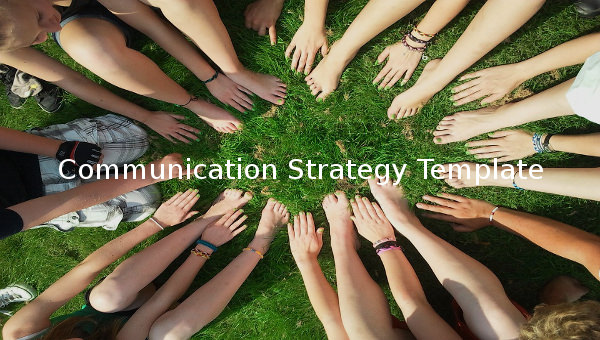 Communication Strategy Mind Map Template
Communication Strategy Roadmap Creative Template
Brand Communication Strategy Channels Template
Social Media Communication Strategy Mind Map Template
Strategy Communication Mind Map Design Template
Simple Strategic Communication Plan Template
Maintain good relations with your employees and clients by keeping them informed and engaged using this communication plan. Create a standard in all forms of communications and be consistent at the same time in strengthening your brand or image to both your employees and clients respectively. Enjoy the ease and convenience in editing the text or content with the help of this above.mentiondd template now! You can also see more on Strategic Plans.
Free Strategic Communication Plan Template
Assess your stake holder's key message, frequency, media format, and progress assess basic plan using communication plans that are available on the internet. Create a good strategic communication printable plan form with this perfectly and expertly designed template. It is digitally editable.
Communications Strategy Sample Template Free Download
.
This communication strategy templates that are given above are a great way to plan outline your strategy in a neat and the most organized manner as needed. Check plans in PDF for more. Communication strategies help you achieve quality service, ensure that your employees know what they are expected to do and also, the opportunity to put across the needs of an organization. This way, there is constant feedback from various clients to main the normas of a particular business entity. Use the above-mentioned template to have a better idea of how to make the perfect strategy needed. You can also see more on Strategy Map Chart.
One Page Effective Communication Strategy Template
melcrum.com
Developing a Communications Strategy Example Free
knowhownonprofit.org
While developing a communications strategy, you could save time and energy with the help of this simple outline template. You can download this template, and add a summary of your strategy, the statement of purpose and your current situation in the template.
Creating a Communication Strategy
Step 1: Decide Your Goal
The first thing you need to do is decide what is the main goal for your communication strategy. Social media strategy templates that are available online can be of great help to you in making the needed strategy. It is very crucial that you give a brief, detailed goal description to each group as to what you want them to do and achieve. See if you want to bring about a change in thought and behavior or want to raise awareness, etc.
Step 2: Target Audience
Communication plays a very important role and it has to be shaped for each targeted audience base so that they can communicate clearly and effectively. Perform analysis on your audience so that you can determine what information they know and what you can tell them.
Step 3: Message and Time Frame
Design your message in a respective time frame, so that it can reach your audience on time. This message should be clear while your strategic communication campaign. Keep it as short as you can, as people do not like to read long articles. This should bring about change in your audience. Keep in mind your budget while you create your message.
Step 4: Explore and Implement
Choose communication outlets, so that you can reach your target audience at the right time, at the right place. Distribute responsibilities to different members on your team and tell them to work towards the goal together. Make specific changes in your plan format if needed, so that you get good feedback from the audience. Choose the type of medium you want to interact with your audience.
Step 5: Feedback and Approval
Make a list of how you can get all the feedback you need from your target audience, and whether or not they have approved of you and your communication strategy plan. Feedback is very important as it decides the future of your business. If you are not well received by the audience, then this could be negative sample feedback to your plan. Make the necessary changes and get the approval you need.
Internal Project Communication Strategy Template PDF
education.vic.gov.au
Communication strategies look best when they are kept simple and to the point, just like this sample outline template. You can add the key message of your strategy in a numbered printable list with the help of this template. An internal management communication plans plays a majot role in gyour stratgey a success.
Corporate Communications Planning PDF Format
davefleet.com
Planning a communication strategy for your company? Then you cannot afford to miss out on this template designed specifically for this. If you're new to the field, this template will give you an idea of how to proceed. You can also see more on Planning Checklists.
High Level Marketing Communication Plan Free Download
blackboard.com
Communication marketing has now emerged as one of the most popular ways of getting a message across. In order to do that, you must create a good strategy. In sample order to do that, you can take the help of this amazing strategy template.
Sample Communication Strategic Plan Doc Format
dhhs.tas.gov.au
There is nothing better than presenting a communication marketing strategy in a tabular sample form. You can do that with the help of this template. There is a separate column for all the relevant details that you can think of. You can also see more on Sales Business Plans.
Business Development Communication Plan
ucl.ac.uk
Creating a marketing communication plan can be quite complicated, especially if this is your first time. Then you can take the help of this template, which will serve as an example as you proceed with your endeavor. You can also see more on Development Plans.
Product Communication Strategy Template Free Download
unep.org
Strategic Communication Action Plan PDF Format Template
nspra.org
Sample Communication Strategic Plan Template For NGOs
segalfamilyfoundation.org
Conclusion:
The key to a succesful business lies in effectove, startgeic and open communicatin. This means taking the negative feedback layout and making the necessayr cganges you need to do. In irer for you to crfeate a good comminucation stratgey, you can take the help of this template that is mentioned above. It allows youy to mention your mode of opertati adn other details, ehich make your plan a susccess. You can also see more on 30 60 90 Day Action Plans.
Since NGO's main goal is to create awareness in people's minds and thoughts, you can use the above strategic template plan which will help you get a clear understanding of what you should do if you own a non-government organization, who do not run for profits. Have a clear list of what all are the resources and materials you will be needing. You can also add graphs and pie charts to your strategy template to make it more eye-catching. You can also see more on Health and safety plans.
Pick from any of the templates mentioned above, or you can also go through our website to find a diverse sample list of many other templates as well that can be of great use to you in making the perfect plan you need. The best part about these communication strategy templates is that you get to add an image to make it more attractive. Check them out now! You can also see more on Unit Plans.