Strategy Templates
11+ Restaurant Strategic Plan Samples & Templates – PDF, DOC
Owning, running and managing a restaurant requires a lot of dedication, passion, and hard work. You will need to dedicate time to ensure its growth. You will need to remain passionate and not grow tired of running it. And you will need to work hard to manage the whole thing. Sometimes, even if you have all these things, your simple restaurant strategic plan templates will still be unsuccessful. You may also see strategy plan templates.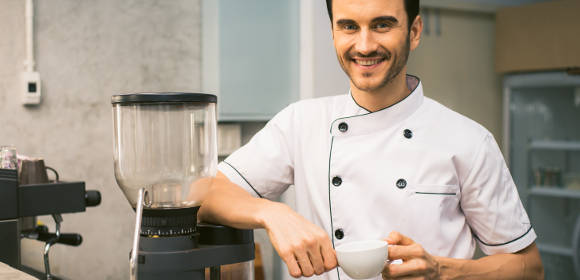 Restaurant Strategic Marketing Plan Template
Sometimes, no matter how dedicated you are, no matter how passionate you are, and no matter how hard you work, your restaurant just would not take off and you can't figure out what's wrong. It's not the food, you know you cook good food. It's also not the place because you know that the rug you put on entryway tied the whole place together. you may also see Strategic Plan Templates in PDF.
Food Five Year Strategic Plan
foodcoop.coop
Business Plan for Family Restaurant Sample
digitalscholarship.unlv.edu
Your regulars even compliment it. Your restaurant is not failing but it is also not growing, at least not in the way you expected it to. In fact, your restaurant is only going to one place: nowhere. You are in urgent need of a change in direction, preferably up. What you need is a simple plan. You may also see sample restaurant marketing plans.
Strategic Plan School of Hotel & Restaurant Administration
humansciences.okstate.edu
Though it is more heavily involved in the business of preparing and serving food, a restaurant is just still that—a business. And like all businesses, to ensure a great and successful restaurant means to have a clear and effective plan. Creating a strategic plan for a restaurant would be the same as creating a strategic plan for any other small business.
You may still need to analyze your SWOT (strengths, weaknesses, opportunities, and threats), keep track of your performance indexes and create operational plans for your day to day operations among others. However, you will also need to create marketing strategies to ensure that your restaurant would sell and you will need to keep track of food prep. You can not run a without a good preparation plan. You may also see restaurant business plans.
Benefits of Strategic Planning
You might think that having a strategic plan is a waste of time and money. You would rather be in the kitchen cooking and ensuring the food you prepare is the best. You believe that by simply cooking the best your customers would flock soon. After all, you do not aim to become a big blockbuster restaurant chain, you just want to remain a small family-run food place that can sustain itself. If you do, then kudos to you. However, even for small businesses, creating a strategic plan still has its benefits. Read on and see if you change your mind. A strategic plan can:
Clearly define the purpose of your business
Establish realistic goals and objectives
Communicate to all those affected
Gains buy-in and worship
Plans resource allocation
Measures and evaluates
Focuses efforts and results
Business Retention & Expansion Strategic Plan
cityofsouthlake.com
Food Policy Strategic Plan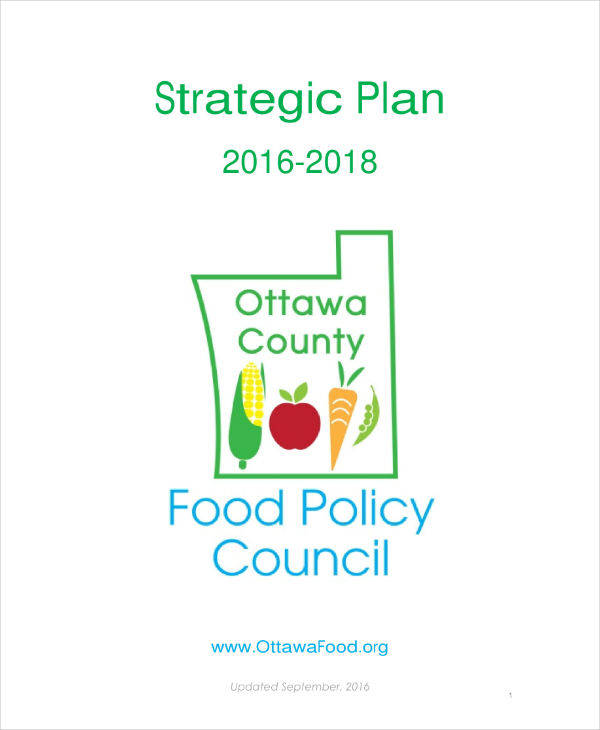 ottawafood.org
Printable Restaurant Business Plan Template
cityofsouthlake.com
Restaurant Franchise Business Strategy Plan
citeseerx.ist.psu.edu
Writing Your Restaurant Strategic Plan
The very essence of your restaurant's strategic plan will be its SWOT analysis. Create an extensive SWOT analysis to guide you in crafting an effective strategic plan. Here are a few tips to help you create a good SWOT analysis for your strategic plan
1. Don't tackle it alone
Two heads are better than one. When you try to create a SWOT analysis, try to find companions to help you. Get your key managers and staff to help you. These people can have a different view on things that can provide insight in concocting that analysis example. Just as one man's trash is another one's treasure, what you deem as a strength might probably be a weakness.
2. Think long-term
A strategic plan is usually a long-term plan. Think of this when creating your SWOT analysis, especially in the opportunities section. Identify the opportunities that your restaurant will be able to use in the long-term and strategize accordingly. In the same vein, watch out for potential roadblocks on your strategy and have your strategy adopt when they come. You may also see restaurant marketing plan templates.
3. Don't set it in stone
As mentioned above, a strategic plan is usually a long-term plan. This does not, however, mean that it should be set in stone. You will not be able to find all weaknesses and threats in your initial analysis and the opportunities that you currently have now may not last very long. It is very important to give your strategy a little leeway if and when a situation changes. You may not be able to create a strategy that is perfectly foolproof but you can very well make sure that you can create a flexible one. A flexible plan is the nearest one to a perfect plan.
4. Outsource feedback
You know that you are not tackling the strategic planning process alone. Go all in on the outsourcing and bounce off ideas in creating your strategy. Be sure to listen for new ideas and listen well. You never knew what diamond ideas are there on the rough. They could be your key to success.
5. Be the customer
The manager may be who runs the company, but it is the customers who fuel it. Once in a while, put your shoes in that of the customers. Understand which parts of the restaurant they like best and what needs improvements. In no time at all, will you find things to improve on? You may also see marketing plan templates.
6. Know the competition
According to Lao Tzu, it is not enough to know yourself to not fear a hundred battles, you also need to know the enemy. The food industry is a dog eat dog world. You either die early or live long enough to have an army of loyal customers. Knowing the competition does not mean that you will run them out of business in the future. Knowing the competition means observing them, finding out their place in the community and accommodate yourself with their flaws. Knowing the competitions means to give the customers what your competition can not. Knowing the competition means to create selling points that are unique to your restaurant. You may also see restaurant business plan samples.
Marketing Plan for Restaurant Sample
theseus.fi
Restaurant Business Plan Template
rowan.edu
Strategic Business Plan for Restaurant Sample
newportbeachca.gov
Standard Restaurant Business Plan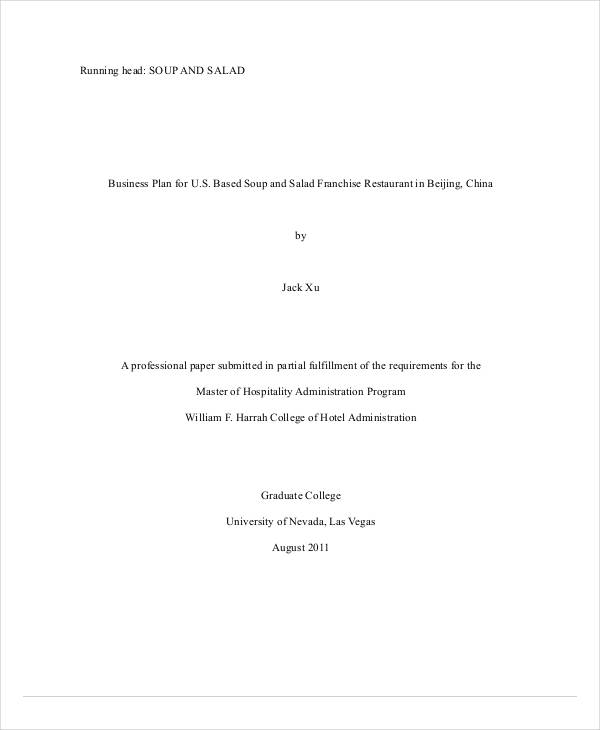 citeseerx.ist.psu.edu
7. Communicate and Communicate Effectively
A business can not be run individually. A business will always need a team for it to run smoothly. Communication is key for proper teamwork. Good communication clears out all possible misunderstanding that can transform may be a threat to your success. Good communication will help your employees know the reason why they are doing the things that they do. To communicate effectively, have a clear outline of your policies and procedures. Make sure that they all align with your strategic plan sample. It is bad form if how you do things will be in conflict with your strategies.
8. Monitor Your Long-term Goals
It is not enough to set your goals. You also need to monitor them. Monitoring your long-term goals ensure that you are on track on completing them. Knowing your progress towards your goal allows you to have an idea if your strategy is still relevant or it needs a bit of tweaking. You may also see sample monthly marketing plans.
9. Recognize Your Successes
In the long-term path towards the completion of your strategic plan, you will surely check off a bunch of milestones. When you reach these milestones, it is a good idea to congratulate yourself and give your staff a public path on the back. It is bad for your mental health if you keep on working and working. Recognizing your successes puts things in perspective. Not only is it healthy to celebrate your success, it also replenishes your motivation too.
10. Rinse and Repeat
As you accomplish milestones, you will also accomplish your overall goals. However, when you do, you will find out that it is not the end of the line. Everything changes in the world and thus to remain in the success you must continue crafting strategy. This might sound cumbersome and daunting. However, if you stick to it, you will find that seeing the fruit of your successful strategy is very rewarding. The harder the process of doing one thing the more rewarding it is. You may also see restaurant business plans in a word.
More in Strategy Templates