Download the restaurant blog themes and templates stuffed with widgets which allow inserting specific content in the header, footer and sidebar easily. WPML extension lets you modify the menus, themes etc whereas advanced SEO support helps organize Meta data and heading tags.You may also look Restaurant Bootstrap Themes.
663+ Restaurant Templates in PDF, Word, Excel, PSD, Google Docs, PowerPoint, InDesign, Apple Pages, Google Sheets, Publisher, Apple Numbers, Illustrator, Apple Keynote, Google Slides, HTML5 - START DOWNLOADING
Restaurant Blog Header Template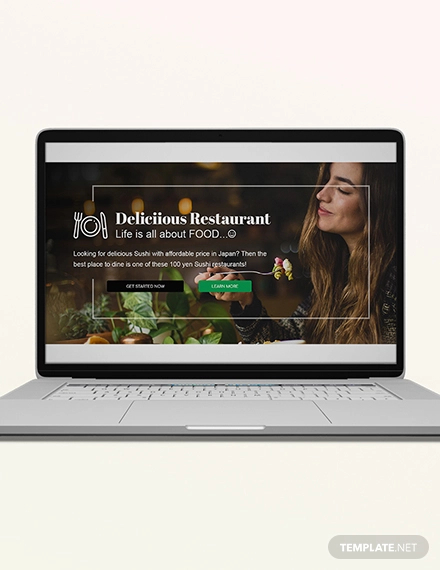 Food Blog Header Template
Free Food Blog Website Template
Tasty Restaurant Drupal Blog Template $75
For the blogger, this one is a pretty good theme. The template successfully shows the dishes and also informs the reader about the team that works day and night with you.
Premium Restaurant WordPress Blog Theme $79
The template costs you a little bit as $79 can be a bit of a pocket pinch for some but the template is worth it. The subtle theme shows the clarity and purity of the dish you are offering.
Taste Restaurant WordPress Blog Template $79
The theme is a very simple one that shows the elementary things you need to serve a customer in the background wallpaper of the template, i.e. the plate, the knife and the fork.
Restaurant House WordPress Blog Theme $39
The template shows the inside of your restaurant and the theme is what anyone trying to show the comfort of their restaurant would want. The template gives a very nice idea of the decor of the place.
Food Restaurant Blog WordPress Theme $44
If your blog is about the sweet food and is for all the sweet lovers out there, you are going to absolutely adore this template for your blog as it shows the best that can be done with sweets.
Tasty Food Restaurant Blog Theme $59
Who doesn't love junk food? But what if junk could be healthy? If that is the motto of your blog, then this theme would be just for you in only $59.
Cafe & Restaurant WordPress Blog Theme $75
Food Restaurant Responsive Blog HTML Theme $17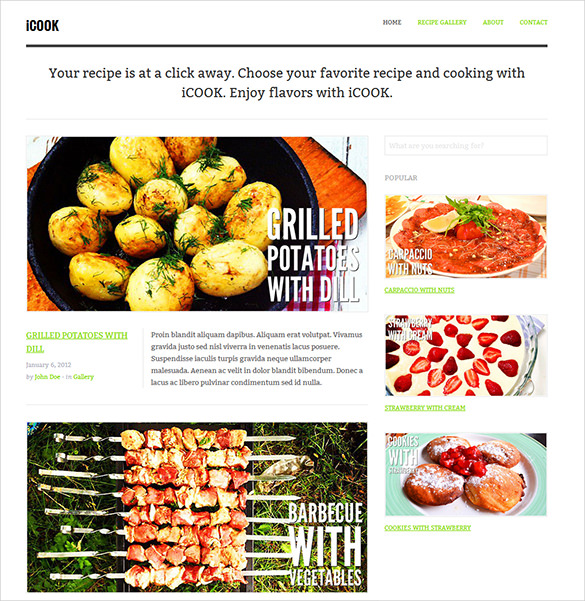 European Restaurant WordPress Blog Theme $75
Tokyo Street Restaurant HTML5 Blog Theme $17
Dark Restaurant Blog Template $69
Simple Dining Restaurant Ghost Blog Theme $19
Restaurant WordPress Blog Template $75
Pradise Restaurant WordPress Blog Template $59
Restaurant Responsive WordPress Blog Theme $75
Restaurant & Food WordPress Blog Theme $49
Responsive Restaurant WordPress Blog Theme $44
Professional Restaurant Blog Template $10
Healthy Chef Restaurant Blog Theme $49
These premium templates in cherry framework allow easy installation and are highly adaptable to devices of many varieties. Available in pre-built multiple column layouts, these templates turn the breadcrumbs on and off the site as per requirement. With parallax scrolling, the background of these templates appears 3-dimensional on scrolling and the multiple short codes make adding contents easy.