Blog Templates
28+ Best Gallery Style Blog Templates & Themes
Galleries make for an integral part of any IT software website or blog owing to the utmost photo-readiness and the number of snaps they can store in the database. This justifies the need for certain gallery-style blog post templates which do contribute largely to the overall development of a personal or a professional planner blog. There are blank templates for an image website, art gallery, and more. From light wallpaper WordPress themes to header quotes, incorporating the right template makes every aspect of a gallery layout more attractive.
Bee Gallery Blogger Image Website Template
Throne Responsive Gallery Blogger Template
Grace Gallery Blogger Template
Light SkyBlue Gallery Blogger Template
Pegasus Gallery Blogger Template
Revoli Boxed

Pegasus Gallery Style Blog Templates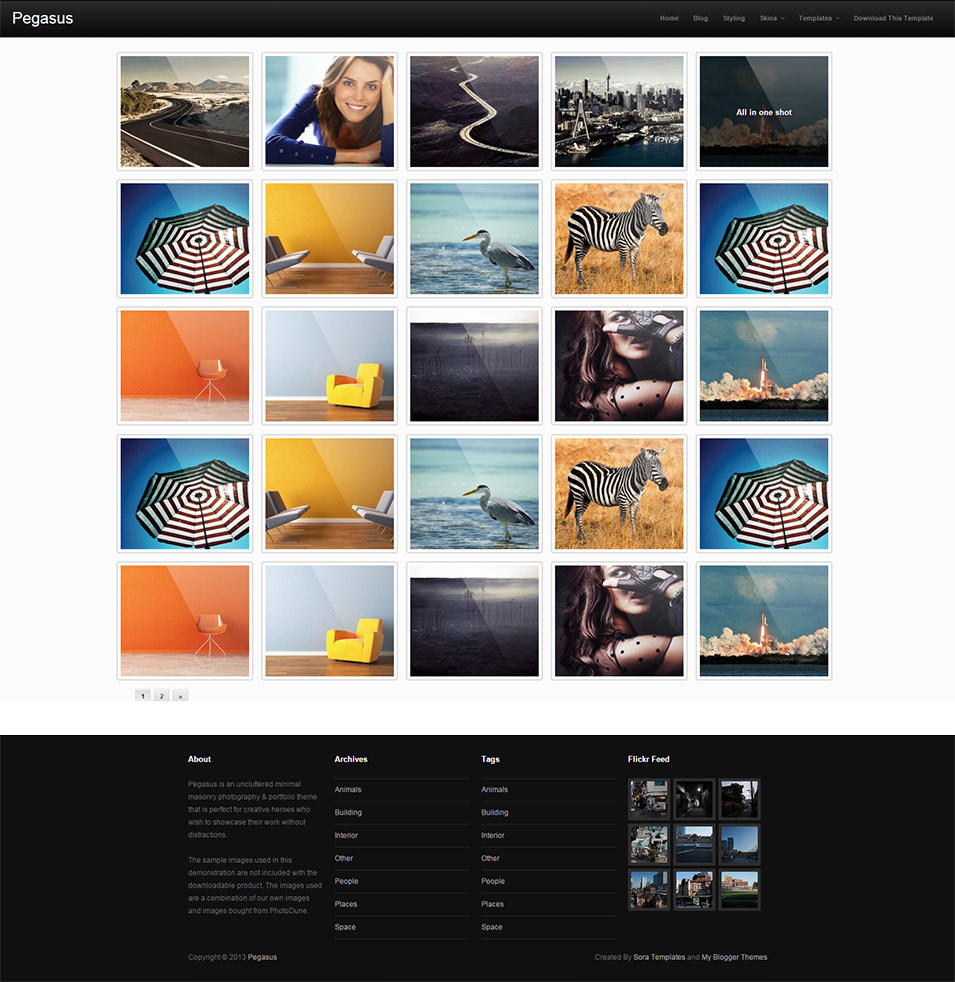 Deposit Photos
MyTimeLine
Escalate Gallery Art Blogger Template
Revoli Fullbox
Buy Themes
MXfluity Gallery Blogger Template
Responsive Gallery Layout
Photo Gallery Blogger Template
R3 Masonry
Snortly Portfolio
Axis
X10 Masonry Transparent
Gallery Style Blog Template
Creative Gallery Blogger Template
Krystal Gallery Blogger Template
Date A Live Gallery Blogger Template
Wilder Gallery Blogger with Quotes Template
Lugas Gallery Blogger Template
Hatsune Miku Gallery Wallpaper Blogger Template
25 Pixel Gallery Blogger Template
2014 Gallery Blogger Template
Grid Responsive Gallery Blogger Template
Best Gallery Blogger with Blank Images
gooyaabitemplates.com
Wallpapers and templates are included whereas certain topmost features like rounded corners and drop-down simple menus make them highly resourceful. With multiple columns and a well-aligned sidebar, these templates do look great and are oriented according to the professional requirements. Certain minimalistic planner templates are also up for grabs which are best suited for the starters. Premium templates are available online which support additional flexibility in the simple form of footer columns. One can easily download the free templates supporting threaded comments and several neutral colors. A simplistic approach can often be a requirement and certain top-class templates do provide the same. Social media widgets and lightbox support are included with some of these photo-ready templates which can be customized based on colors and skins. Assess the requirements well in advance and take your pick amongst the most compatible templates which would place your blog header a cut above the rest.