Joomla Templates
6 Best Baby Joomla Templates & Themes
Joomla Templates for Baby includes template layouts for daycare, kindergartens, baby fashion shops and many more commercial purposes. These Parallax Joomla Templates have many things in common, which include their impeccable responsive layouts, unlimited support and vibrant designs.
Clean and Responsive Babysitter Joomla Template – $48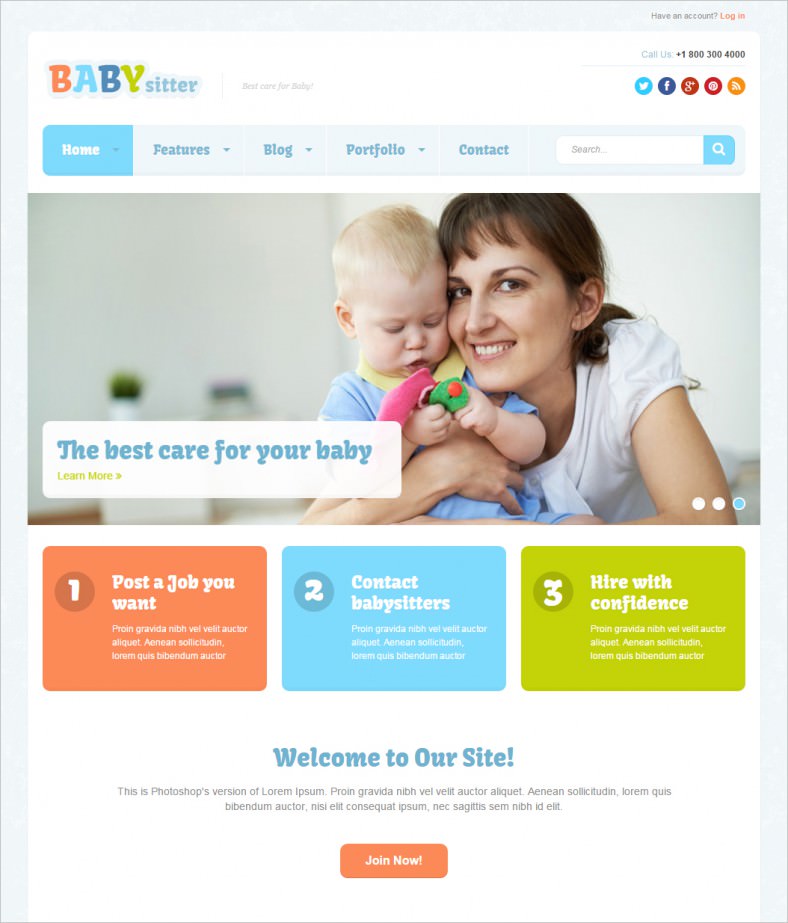 Funny XHTML/CSS Hot Kindergarten Joomla Theme – $49
Simple, Clean Looking Minimal Style Baby Shop Joomla Template – $19
Clean and Stylish 6 Default Color Styles Baby Shop Joomla Template -$39
Keeping the Little Ones Happy
Keep up with the latest Bootstrap support and HTML5 codes with these free download templates.
Check out the sample templates containing ready to use Ajax forms, Google Maps integration, and Payment methods.
Active Gallery options and a threaded comment section also make them ideal for blogs.
Print the free instruction manuals with each free download for a detailed guide to setting up a baby themed website.