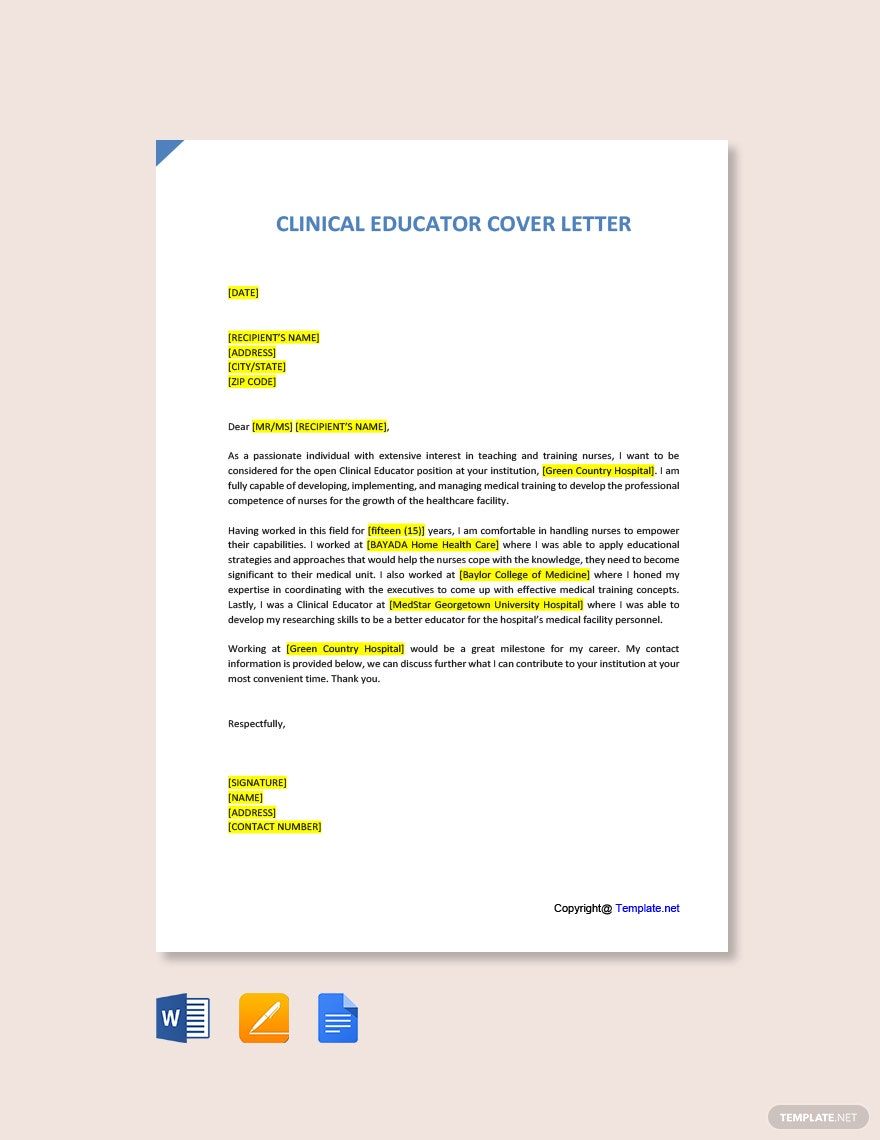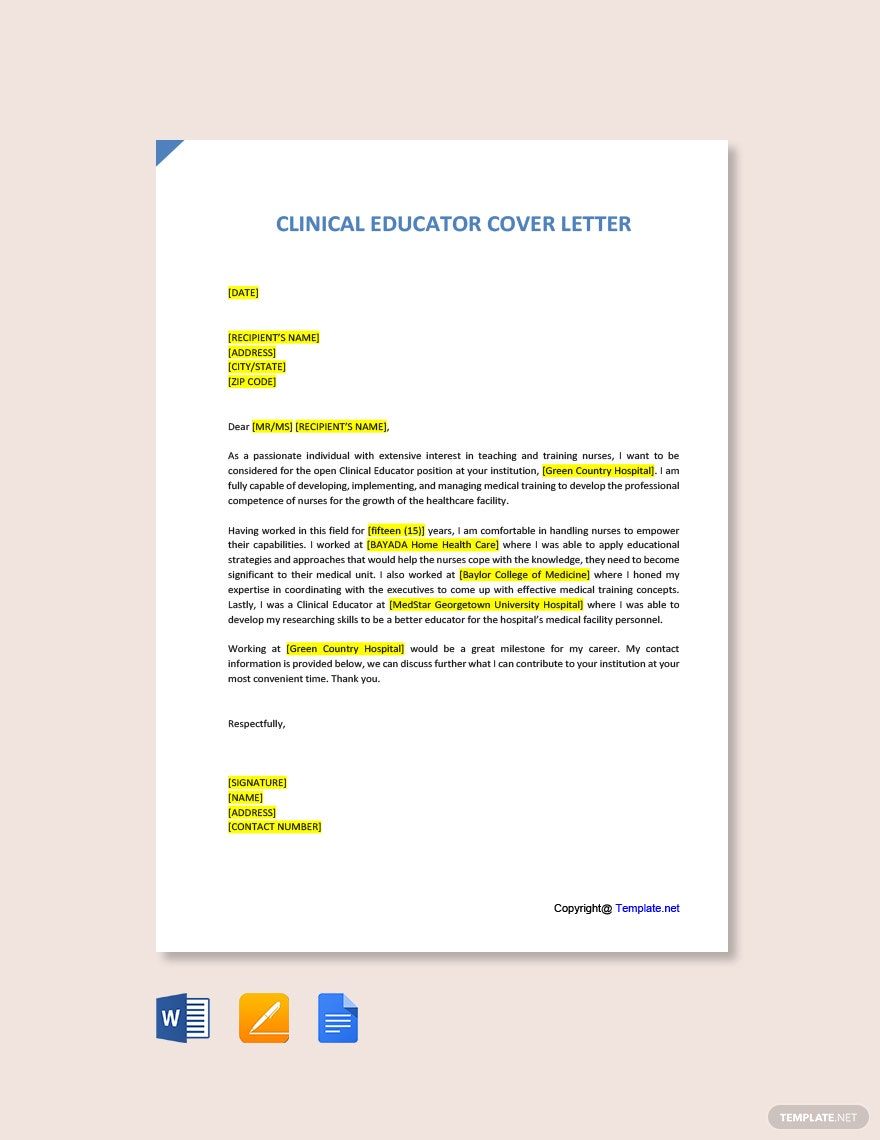 Free Download this Clinical Educator Cover Letter Template Design in Google Docs, Word, Apple Pages, PDF Format. Easily Editable, Printable, Downloadable.
CLINICAL EDUCATOR COVER LETTER
[DATE]
[RECIPIENT'S NAME]
[ADDRESS]
[CITY/STATE]
[ZIP CODE]
Dear [MR/MS] [RECIPIENT'S NAME],
As a passionate individual with extensive interest in teaching and training nurses, I want to be considered for the open Clinical Educator position at your institution, [Green Country Hospital]. I am fully capable of developing, implementing, and managing medical training to develop the professional competence of nurses for the growth of the healthcare facility.
Having worked in this field for [fifteen (15)] years, I am comfortable in handling nurses to empower their capabilities. I worked at [BAYADA Home Health Care] where I was able to apply educational strategies and approaches that would help the nurses cope with the knowledge, they need to become significant to their medical unit. I also worked at [Baylor College of Medicine] where I honed my expertise in coordinating with the executives to come up with effective medical training concepts. Lastly, I was a Clinical Educator at [MedStar Georgetown University Hospital] where I was able to develop my researching skills to be a better educator for the hospital's medical facility personnel.
Working at [Green Country Hospital] would be a great milestone for my career. My contact information is provided below, we can discuss further what I can contribute to your institution at your most convenient time. Thank you.
Respectfully,
[SIGNATURE]
[NAME]
[ADDRESS]
[CONTACT NUMBER]