Assessment Templates
9+ IT Assessment Templates
In a globalized world, information technology is slowly dominating every aspect of the society. Almost every organization and institution are going electronic and shying away from manual work. Because of this, it is important that your data storage is protected and secured. Electronic information must be protected and preserved, especially those pertinent databases that are considered as indispensable in your day-to-day operations.
In order to reduce the risk of the lost and destruction of relevant information, IT Risk assessment is a must in every institution. To help you understand and grasp an idea about it, you can start scrolling down and check out our offered templates for you. Moreover, you can also check out our Project Assessment templates, which are of great quality.
IT Risk Assessment Template
iaeng.org
IT Security Assessment Template
tracesecurity.com
IT Impact Assessment Template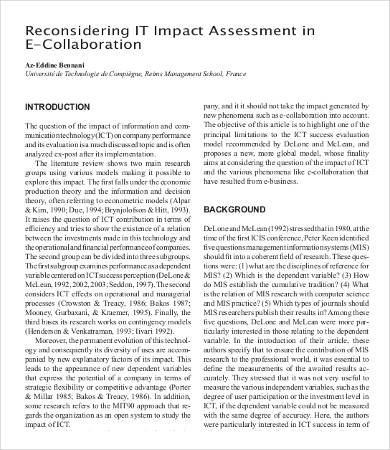 pdfs.semanticscholar.org
IT Skills Assessment Template
ev.am
IT Project Risk Assessment Template
ro.ecu.edu.au
What Are Some of the Possible IT-Related Threats?
The overwhelming interdependence between structures and institutions makes it more indispensable to come up with an IT risk assessment. They are made in order to identify critical risks and at the same time come up of ways to counter and mitigate them. It is important to establish and know the possible IT-related threats, and here are some of them:
Natural-related threats. This correlates with those threats brought about by natural forces and are beyond our control.
Business-related threats. These are the information and documents used in the usual course of your business like client lists, metrics, and financial reports. The pertinent data of the business must be protect both from inside and outside threats such as possible data leakages and hacks.
System-related threats. This pertains to the hardware and software your company utilizes. Even your data storage tools and programs must be protect from such threats.
These are just some of the possible threats. By knowing them, IT professionals are given the opportunity to identify what may be the possible threats and risks the organization's system may have in the near future. You can also check out our Network Assessment and Impact Assessment templates.
IT Architecture Assessment Template
adnovum.ch
IT Application Assessment Template
publisher.medfak.ni.ac.rs
IT Capability Assessment Template
cbh.com
IT Status Assessment Template
oldlibrary.westga.edu
IT Network Assessment Template
actuaries.org
Key Areas to take note of about IT Risk Assessment
There are no hard and fast rule regarding IT Risk Assessment. It all boils down on how well and organized the institution is. Additional, they standards and priorities also play an important role.
Research studies suggest that investing into IT Risk Assessment is not considered as an additional cost but a great asset and investment for the company in order to preserve the integrity of their information
Here are some of 2 aspects that are commonly taken for granted in the field of IT Risk assessment:
Applying both quantitative and qualitative assessment methods: In this case, hazard identification must not only focus on the quantitative aspect but also cater the qualitative ones. You have to understand that the number game is not reliable because in the world of information technology there are various factors to take into account.
Assessment with a context: Organizations must ensure that they put vulnerabilities and threats in the proper context of the said information assets and in consonance to their importance.
But they can vary because each organization faces diversified issues. Always ensure to pattern your assessment to your own specific issues and needs. On another note, if you're looking for Skills Assessment, we also have some templates for you.
More in Assessment Templates