Assessment Templates
7+ Educational Assessment Templates – PDF
Each child is different. Actually, everybody is different and when it comes to education and planning off early for the future of your child takes some work. You would only want what is best for your kid or for you, if you are still in college, or still studying. Trying to nurture your strengths and philosophies can be on the tricky side. With the abundance of public schools in the elementary and high school level, it can be argued that an American student will never run out of options and will have little to no problem in his or her access to education because education in the United States, especially primary and secondary is accessible.
You get to choose among the public schools around a local area. You get to go to school and receive your education. Then again, education in a country as rich as the United States, arguably the most powerful country in the world, demands more than just access. Education in general needs to be tested, to ensure that people, especially students, have indeed learned something. For what's the point of paying for your books, fare and for some, private school hefty fees if, in the end, you have learned so little? This is why tests exist. You may also see sample needs assessment templates.
Student Performance Assessment Form

state.nj.us
Formative Assessment Template

skolverket.se
Assessment of Skills and Knowledge in Math

state.nj.us
Educational Assessment
The real world just got tougher, companies have become more demanding and countries all over the world who has the capacity to compete and rise above the rest when it comes to education and knowledge level are answering this demand by arming their children with the right tools and teachers to boot. You may also see project assessment templates.
Assessment perhaps makes the most important part of instruction in any learning environment. Everyone needs to be tested, evaluated, to make the powers that be accountable for any lack of achievement that would have otherwise been addressed. It's also through an assessment that an institution can determine as to whether or not the goals they have set for both students and educators are properly met. It affects performance measured in grades, curriculum, placement, advancement, and in some cases, funding. While having state of the art tools in an institution and materials to aid the students as well as the most competent teachers the state can find is a definite edge, it is by no means directly proportional to students performing excellently. You may also see free needs assessment templates.
Today's generation of students also need to know that they can solve basic mathematical problems and equations, score high on reading tests but they also need to learn the skills that may prepare them for the world outside, but at least allow them to face it, as it continues to change. They must realize the importance of the ability to think critically and question what they know at present, analyze, ask a hundred or so questions before making a conclusion or forming an argument and make inferences. You may also see needs assessment in PDF.
For the ever-changing knowledge and skills base and the standards involved has students requiring new goals for learning, with the goals being the change in the connection between instruction and assessment and how the line between the two can be crossed to ensure standards are met. Teachers they need to do more than their part and play a big role in the decision-making in determining the purpose and goals of an assessment as well as have their say in the content being assessed since they are the ones who can touch base with the students. You may also see skills assessment templates.
The Divide
There are those who support the idea of standard tests, seeing them as an accurate way of measuring student performance. They easily support standardized tests as it gives way to assessment and holds public schools in the country responsible to the state, the people who pay the taxes where the school's funding comes from, for any indication of students' underperformance. They also support the use of data from the standardized tests for a better curriculum in the future. You may also see competency assessment templates.
On the other hand, these tests are seen as excessive by those who are opposed to standardized assessment. They argue that the time used for these assessments can help the students more if they are focused for instruction and improvement instead of tests, claiming that public schools are especially just fueling the pressure and limiting the curriculum in the process. They also argue that students who have special needs and non-English speakers are easily at an awful disadvantage for such tests. You may also see risk assessment templates.
While both sides may have valid points, it can't be denied that testing can cause students or anyone else for that matter, increased anxiety since standardized tests and assessments of educational or knowledge skills are often dreaded. Finally, assessment is a process done through testing to lay out the quality of a student's academic achievement or lack thereof. You may also see IT assessment templates.
Assessment of Skills in Arts Sample

state.nj.us
Importance of Assessment
It is also through an assessment that the adults can ask themselves the necessary questions: if what they are teaching is enough. If what they are teaching the kids is what they think they are teaching because a teacher can teach and sometimes it's not necessarily the same lesson a student learns. It also gives room for improvement of teaching methods and strategies that may have failed, thereby promoting and encouraging better learning. You may also see security assessment templates.
1. Evaluation
To state the obvious, assessment is needed to gauge what the students have learned and to what extent, after lessons are over and completed. These tests are also an important discussion of parent-teacher meetings where the teachers provide feedback to the parents regarding the performance of their child, what certain areas need attention and how they can be further guided. You may also see sample assessment templates.
2. Improvement
Improvement, in this case, has to provide focus on opportunities for the academy to reflect and think about its learning goals, to identify the degree to which such goals fit the student's needs and to check if the activities, performances, and materials provided to the students also corresponds with certain expectations in the academe. You may also see free assessment templates.
3. Accountability
Schools and other educational institutions need to be certified by certain accreditation groups to prove and maintain academic standards. An assessment provides evidence of student achievement to these accreditation organizations, stakeholders, state legislators and the Department of Education to which schools are accountable to. Many schools in the country go through specialized accreditation processes or assessment to hold an institution responsible for proof of a standardized and systematized testing or assessment of a student's education where the results are used as data for better learning and academic performance goals. You may also see self-assessment templates.
4. Opportunities
Assessment with a greater focus on learning also provides a greater focus on the development opportunities of students' ability to objectively evaluate themselves, to critically judge their own performance and use any sign of lack of performance to drive themselves for improvement as well as form their own goals to perform better academically. It further uses authentic assessment methods and strategies for learning to a good advantage and offers a whole lot of opportunities for the development of student's skills and potential through an educational assessment that uses a formative assessment sparingly. You may also see free impact assessment templates.
5. Effectiveness
It wasn't until after 2016 when school funding wasn't solely based on how students performance during state exams. "To support State and local efforts to reduce testing time, section 1111(b)(2)(L) of the ESEA allows each State, at its discretion, the option to set a limit on the aggregate amount of time devoted to the administration of assessments during a school year, " said a memo from the United States Department of Education in December of 2016, recommending the use of more effective testing and explaining further that the Every Student Succeeds Act or ESSA wouldn't need as much tests as it had before. You may also see best assessment templates.
Such an unexpected shift in where the federal government stands regarding the state of educational standards in the country came as a response over concerns on the number of school hours being used to "teach to the test" as educators get students ready to take these so-called effectiveness exams. There are states already planning to use if they aren't already using the state tests results in an evaluation and provide merits to the teachers themselves. You may also see assessment form examples.
Assessment in Elementary and Secondary Education

fas.org
Assessment Template in Education

tandf.co.uk
Assessment Template for Learning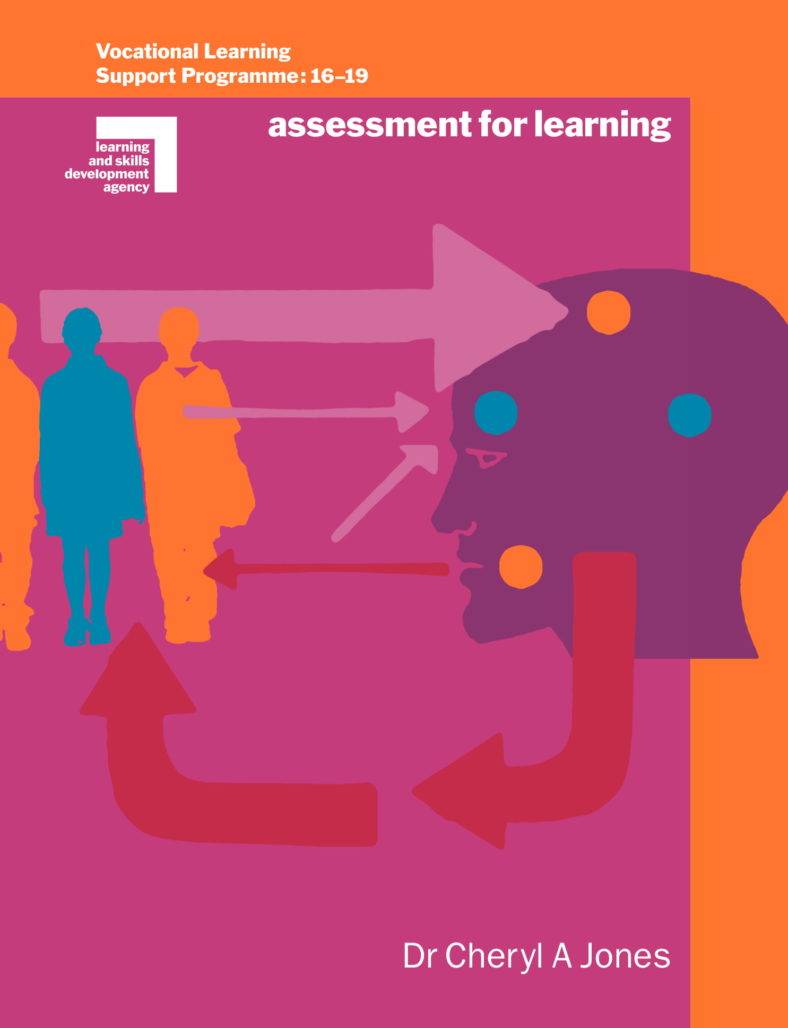 dera.ioe.ac.uk
Whether it is a state and accreditation requirement, assessments help encourage students towards actively learning what they can in school when the methods used are engaging and innovative enough rather than traditional or rather than just for the sake of compliance. You may also see sample assessment forms.
Self-assessment and peer-assessment, for example, can improve a number of skills, especially for students who are still in their formative years. It also helps if the student understands the process by which assessment is done and what the purpose is. Discussion of tests in which they are going to be evaluated can also help ensure that you're on the same page when it comes to learning goals. You may also see employee assessment templates.
At the end of the day, thinking about the reasons and how students are going to be assessed or judged based on the tests, are a worthwhile investment for education, improvement, and for ensuring that the youth of the United States are citizens that think and will grow into academically competent, educated, critically thinking adults. You may also see assessment schedule templates.
More in Assessment Templates