Plan Templates
23+ SPA & Salon Business Plan Templates – Google Docs, MS Word, Apple Pages
A Spa can be defined as a place that deals with the overall well being of a human being by stimulating the working of muscles through the process of massages. As a real image of the firm venture, the spa plan and salon business plans are the right tool you can use, as it gives an overview of the worthiness of the venture.
The executive summary is a key component providing a brief overview of the venture holistically. Several components constitute a proper small business plan. It also entails a description of the products and services the firm intends to offer, plus the methodology to be utilized in the production and delivery of the latter.
Spa Business Plan Template
Setting up a business in health and wellness? Then you can check out the above-mentioned template that is a spa business plan Word template. Drafted with business professionals, these templates are formatted and styled with suggested titles and text placeholders for ease in editing and presentation. Package and sell your business in styles that make you stand out from your competition. Download this template now!
Spa or Salon Marketing Plan Template
No idea how you can start and expand your spa/salon business and increase your sales? Then this document comes to your rescue. With lots of already established spa and salon businesses in the market, your prospective customers can overlook yours. That's why you have to level up your marketing strategy to gain more customers and make them regulars. If you use this template in the right way, then you can see the change yourself. Try it out now!
Salon Business Plan Template
Are you thinking about opening a salon? If that is the case, then you'll find that this salon business plan template is one of the most useful tools for you would come across. Crafted by professionals for excellent content quality, be properly guided by its pre-existing and suggestive content, which you can edit and customize as your own. Be assured that its customization capabilities are on point, giving you the chance to personalize this to better suit your individual needs and preferences.
Beauty Salon Business Plan Template
The first step in starting every business, such as a beauty salon, is to make a solid business plan. Give a top-notch service in your beauty salon with the help of this expertly designed salon business plan template that is mentioned above. It's convenient enough that you'll have the option to remove and replace the content according to your needs. Take a look at communication plan templates for more. Another added advantage is that it is not just limited to the computer, but you can also download it on any electronic device with ease.
Spa/Salon Sales Plan Template
Create a Spa Business Plan in 5 Steps:
Step 1: Goals and Objectives
Firstly, you need to know why you are making a spa plan in the first place and what are the goals and objectives you need to fulfill. Make the list of things you need to do to fulfill these goals and how you intend on doing so. Make a list of all the services and products you offer to your clients, in this way, it gets easier for them to understand what you give and they can choose the one that suits them best from the list.
Step 2: Target Audience
The next thing for you to do would be to decide the type of audience you would want to attract. Luxury spas are traditionally been seen as a service that was firstly appealing to women only, but since the times have hanged rapidly, many spas are designing their services that are appealing to men, as well as couples. You need to pick the right kind of audience you want to attract.
Step 3: Budget
Mention all the financial statements, the income and the possible expenses you might have while running your business. Provide a proper balance sheet, statement, cash flows, etc. as the budget for your spa business plan. Identify whether your spa will use cash, credit or any other method as the means of payment. Budget templates that are available online can be of great help to you in helping you make the right budgets needed. Mention the equipment you are buying and their costs as well, as this also comes under budget.
Step 4: Marketing Strategies
You should have a set of strategies ready in case you need to get through any tough situation that might be difficult to do so. Create a list of all the products and services you are dealing with, and if there are any special services you provide, they should also be mentioned with the cost for each. Research the spa industry well, then come up with the right marketing strategies on how you can make yourself unique and different from others. Note down steps that will help you reach your goals in the best possible way.
Step 5: Miscellaneous Additions
There might be a vast list of all the additions and costs you have in the plan. These could be the rooms, lightning in the spa rooms music, etc. that make your spa look better and attractive to your clients. Train your staff on how to massage the clients perfectly, so that your guests have no complaints against your spa business. Check plan templates in Pages for more. Choose a prime location, as this is an added advantage as it will pull in guests if it is easily accessible. Provide all the supporting documents needed, with all the permits and processes required.
Beauty Salon Marketing Plan Template
Hair Salon Business Plan Template
Day Spa Business Plan Template
Simple Men's Salon Business Plan Template
Simple Nail Salon Business Plan Template
Nail Salon Marketing Plan Template
Health Spa Business Plan Template
Salon Business Plan Sample
Simple Business Plan Template
Beauty Salon Business Plan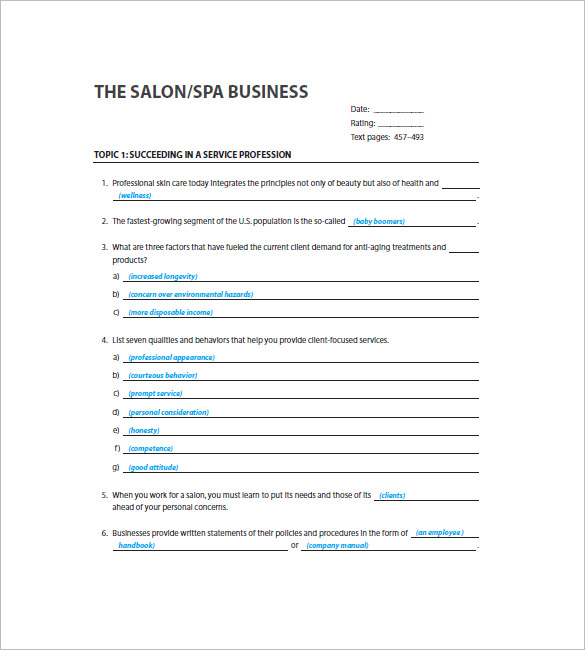 milady.cengage.com
Day Spa Business Plan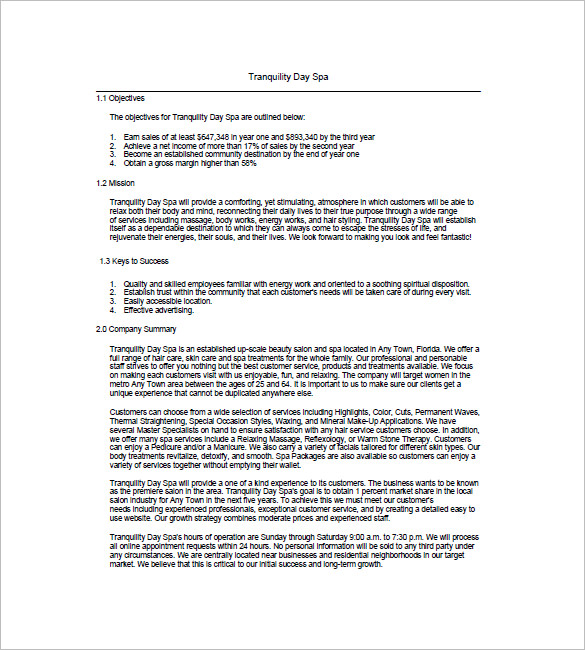 bizcentralusa.com
Hair Salon Business Plan Free Download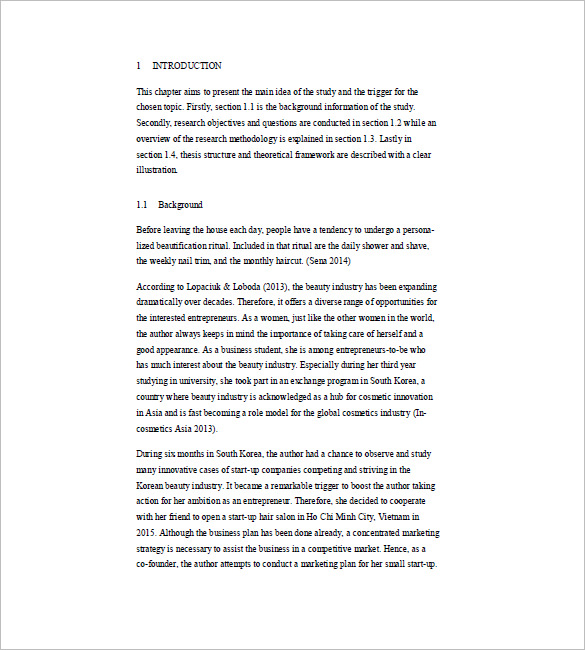 theseus.fi
Hair Salon Business Plan

wikieducator.org
Salon and Spa Business Plan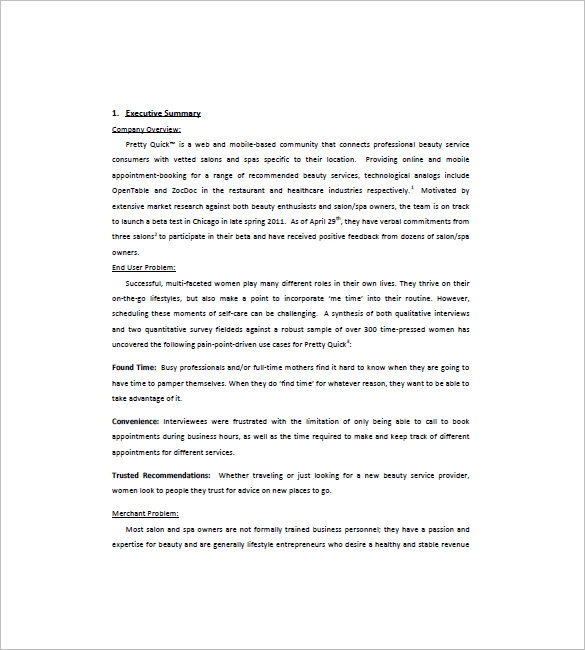 research.chicagobooth.edu
Salon Business Plan Sample PDF

spahandbook.com
Salon Business Plan

ilrc.mb.ca
Spa and Salon Business Plan Word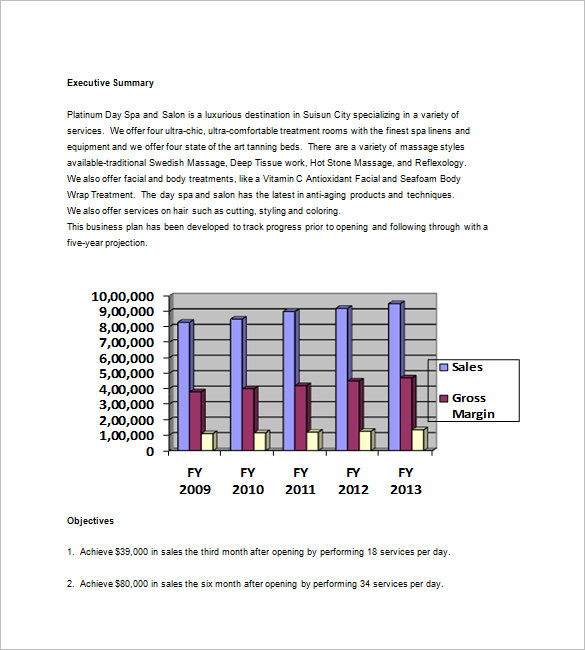 bcs.solano.edu
Spa Business Plan Template

entrepreneur.com
Spa Business Plan

leeds-faculty.colorado.edu
Wrapping Up:
It is very essential to have a proper description of the resources you will use for your spa. This makes it easier for the customer to know what you use and also, what are the benefits of using them. The use of these templates carefully describes your financial, human and physical needs that have to be completed. This can be done by providing the necessary documents for all the operations you undertake by running such a business. A spa event business plan tells you exactly what you will need to start your business.
You might want to add to the list but the basic requirements are there in the excel. The specialization of your business can give you a better shot at getting more profits. Creating a business plan is very hard, especially if it is about a saloon. So, you can save yourself the time and effort in making a plan from scratch, and use any of the above-mentioned templates effortlessly.
General FAQs
1. What is a Business Plan?
A business plan can be defined as a type of plan that comes in handy when you need guidance on how to run your business. It is a document that summarizes the financial and operational goals and objectives you have. It is a road map to the success of your business.
2. Define the main purpose of a Business Plan?
The main purpose of a business plan mainly depends on the kind of industry you work in. A good business plan not only helps you focus on certain steps to make your business a success, but it also helps you in achieving long term and short term goals.
3. What are the types of Business plan?
There are 6 types of business plans. They are –
A startup business plan
An internal business plan
A strategic business plan
A feasibility business plan
Operations plan
Growth business plans.
You can choose your business plan depending on the type of plan you need and also, the kind of work you do.
4. Give the elements of a Business Plan?
There is a list of elements you need to add in a business plan are:
the executive summary
the goals
and objectives
the competitive analysis
description of your product and service
the marketing and sales strategy
the budget, etc.
5. What is the fare estimate for a Spa and Salon Business?
Budgeting plays an important role in making your business a success. It depends on the materials you use, the rent you pay(if it is a rented place), etc. You will know what you have to add in the business profile and what you can do to save your expenses by using a budget.