Blog Templates
34+ Best Responsive Blog Templates
Building a professional-looking blog is an important task for any brand – new or established. It is very necessary that the brand blog reflects the values and identity of the brand itself. Many known and upcoming brands are now showing faith in readymade responsive blogger themes to lend their extraordinariness to their brand and its official website. On our page we have compiled a list of the latest and very best blogger themes which you can use to deck up the appearance of your blog website. Each blog theme is wired with great seat of features which will up your blog's appeal and appearance a great deal, thereby also fostering the reputation of your brand and blog! Blog Templates See more: Vintage Blog Templates, Food Blog Theme
Corporattica

A free template which supports cross browser connectivity in addition to a highly professional approach while implementing tableless layout files.
Lawyer and Attorney

With an added XHTML support and better graphic designs, this theme allows an extended organizational potency while featuring resizable patterns.
Mondays

This theme includes the basic HTML and CSS markups alongside the all inclusive jQuery carousel for a better designing concept.
Xayona

Meant for a specialized job this generic template supports HTML source coding while including PSD files for a better viewing experience.
Steakhouse Web Template

This theme features both CSS and HTML source codes while including compressed images and customized designs for the professionals.
Pet Shop

A theme which supports cross browser compatibility while including resizable patterns which can be efficiently modulated based on myriad user preferences.
Business Solutions

This theme makes for an extraordinary viewing experience while implementing sliced PSD files and third party photos followed by cross browser compatibility.
Dentist

A utilitarian theme for your business which supports Photoshop layers and third party images along with featured fonts and multiple colors!
Business World

Spice up the web pages with this theme and the exceptional framework supported in the form of better compatibility and enlisted fonts.
Food

Better images are included with this theme which also magnifies the organizational prowess with the well defines cross browser support and HTML coding.
FWT Slide

Multilingual support is provided alongside a cleaner designing concept which can be teamed up with the extended color palette and featured fonts.
Buildit

This theme is meant for the constructional giants and provides a column based layout for the designers to make use of while adding third party images along.
Larus

This theme provides high end responsiveness alongside multiple layouts to choose from while being completely SEO optimized and swipe supportive.
Coney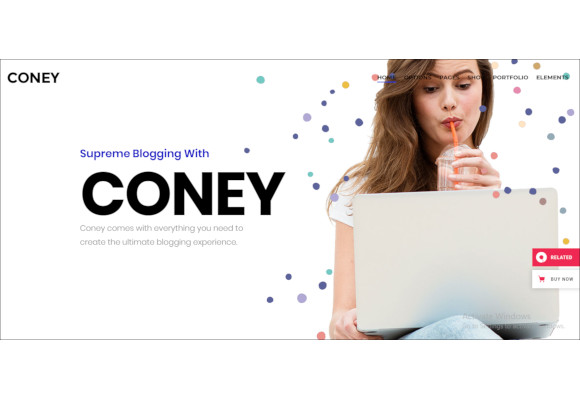 Infinity
A theme which provides the needed balance between a corporate outlook and the interactive layout by including PSD files and vibrant colors!
Personal
Ocean Plaza

This theme incorporates the most responsive of layouts while including HTML source codes alongside the Ajax portfolios and online documentations.
Multipurpose

A theme which is compatible with most websites following an exceptional design and a highly customizable interface alongside multiple colors and patterns!
This theme provides a one stop marketing solution for the professionals while including a cleaner design and developer friendly coding options.
Newsroom
Atisomya

Minimal and cleaner designs are included while making room for 16 page templates and a layered PSD approach for the professionals.
Properta

A real estate inspired template which is extremely responsive and includes a retina ready design for the professionals followed by cleaner graphic arrangements!
Dex
Megazine Responsive Blog WordPress Theme
</>
502+ FREE & Premium Website - Download NOW
Beautifully Designed, Easily Editable Templates to Get your Work Done Faster & Smarter.
View All Website Templates