Proposal Letter for Business Template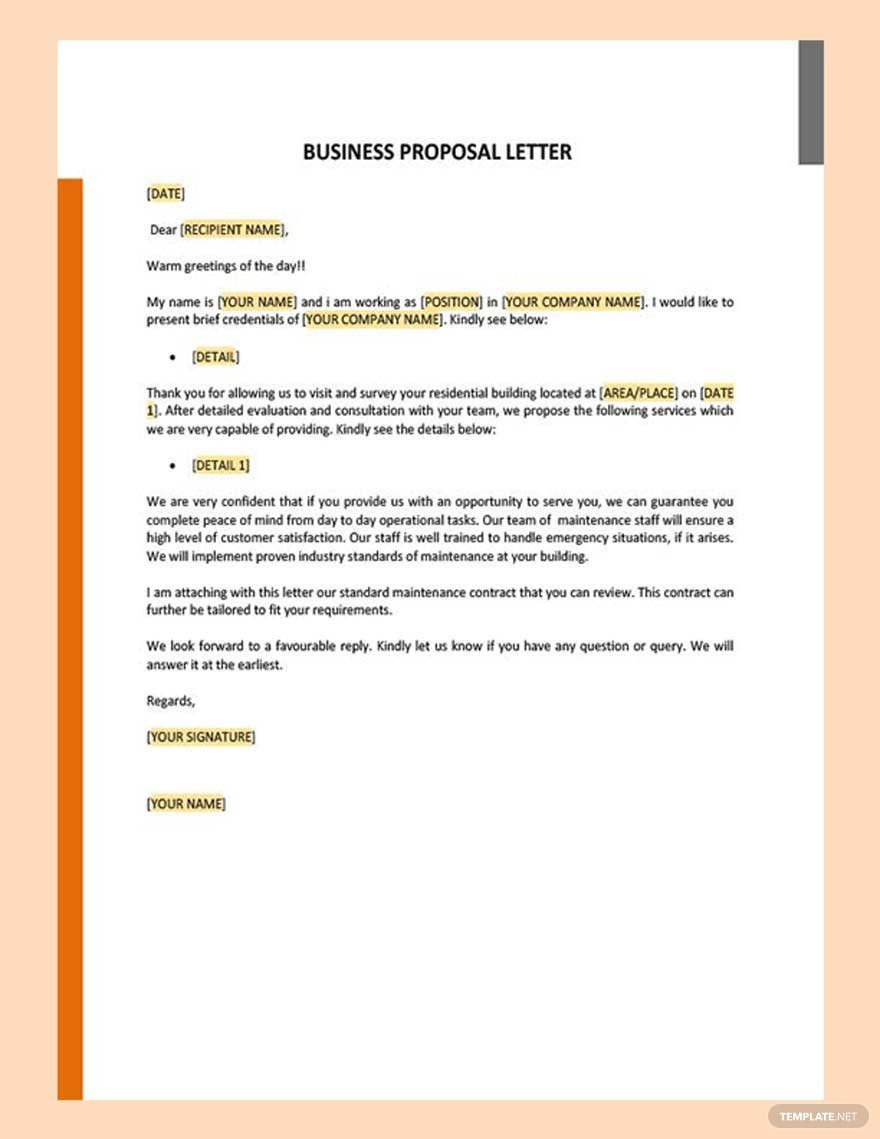 Download this Proposal Letter for Business Template Design in Google Docs, Word, Outlook, Apple Pages, PDF Format. Easily Editable, Printable, Downloadable.
Get to propose your building services to a building owner with this proposal letter template. This is available in A4 and US Letter sizes. It is printable and easy to edit. Download now for free.
PROFESSIONAL APPLICATION LETTER
[DATE]
Dear [RECIPIENT NAME],
Hello and good day!
I am writing this letter in response to the job posting by your company for professionals. 
My name is [YOUR NAME] and I believe that I have the necessary requirements and credentials to be a good addition to your company.
I graduated with the degree of [DEGREE/DIPLOMA] from [INSTITUTION NAME]. I believe that my education and training has equipped me with the necessary knowledge and skills to be an effective part of [COMPANY NAME].
Attached to this letter is a copy of my resume. Please feel free to call me regarding the job opportunity. My phone number is [YOUR PHONE NUMBER]. You can also email me at [YOUR EMAIL ID].
Thank you very much, and I hope to hear from you soon.
Regards,
[YOUR SIGNATURE]
[YOUR NAME]
Pro Template
Get access to all Documents, Designs & Templates
Easily Customizable
Instant Downloads
Make it your own, Add your Brand Name, Logo, Images, Colors
Professional Relevant Content
Includes free images, art work, fonts
Unlimited Commercial Licence
Cancel any time