One can never deny that the advent of computer and Microsoft Word format has benefited everyone in general. Gone are the days when one had to communicate via the letter and postal formats. The advent of emails has certainly brought about a noticeable change. You may also see agreement samples.
However, what makes the word format special is the ability to adapt to the various needs of the business world. It is the availability of the Word Agreement Template, which has certainly benefited the business community on a large scale. Let us get to know more.
> What precisely is the Non Compete agreement?
These are business agreements between two business houses where each business house has a legal binding on not to interfere into the others core business. These Agreement Templates are basically signed to keep competition at bay. One can now avail these agreement versions in MS word format.
Non-Compete Agreement
Business Non-Compete Agreement
Vendor Non Compete Agreement Template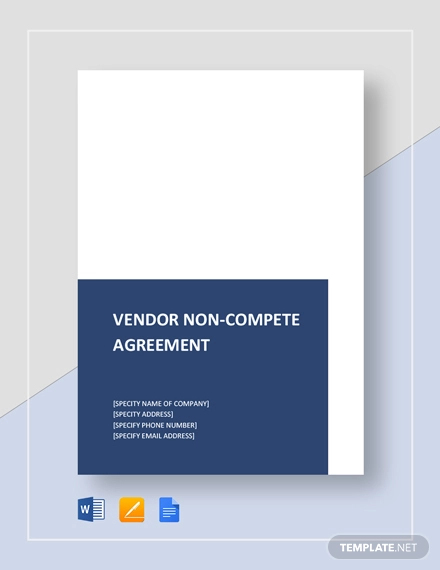 Insurance Non Compete Agreement Sample
Non Compete Agreement Template
Employee Non Compete Agreement Template
Business Non Compete Agreement Free Word Template
fastbusinessplans.com