Brochure designs are a big rage right now. Quite expected, because brochure marketing has picked up significantly in the last couple of years, and it has proven as very effective in winning customers. Brochure designs are available in many styles and Bi-fold is one of the most popular formats.
5 Effective Steps to Create a Bi-Fold Brochure
Step 1: Select a Layout
You can start creating a bi-fold brochure by firstly selecting a layout either on Microsoft Word or Publisher. If not for these, you can make use of ready-made templates that allow you to just edit the details. Use color combinations that are appropriate and suitable for your brochure purpose.
Step 2: Determine the Size
Depending on the type and amount of content you would like to include in the brochure, you can select the size accordingly. However, 8.5" x 11" and 8.5" x 14" remain the popular standard sizes that are used by most companies.
Step 3: Adjust the Margins
After determining the size of the margins, you can go ahead and customize the margins. You may leave a margin space of half or quarter of an inch just so that the content doesn't get clipped by the printer. There are many free brochures available for you to check out for your business promotions.
Step 4: Add Content
Now, add the contents on either and all sides of the brochure. Highlight the content deemed necessary and important. Choose appropriate fonts to make your brochure look professional and attractive. You can also include graphical images to make them visually appealing.
Step 5: Save and Print
After all the above steps are followed, check to see if there is any piece of information that is missing. If everything looks good, then you can save the document and give it for printing.
Realistic Bi-Fold Brochure Template
If you are looking to feature just your logo and some necessary text details for the cover page and save the images for inside pages- this is the template for you. The use of yellow and white has made it bright.
Business Bi-Fold Brochure for $4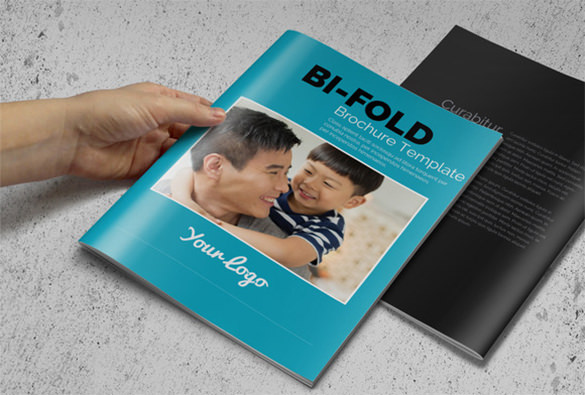 If you are looking to place a good image at the center of the brochure, this bi-fold brochure template would be handy for you. You will also get space to feature your logo and some required text on the cover page itself.
Leaflet Bi-Fold Brochure in Different Designs
The red cover page is any day an eye grabber and becomes all the more prominent with the white edges. This template would be handy if you are just interested in textual details for your brochure.
Corporate Breede Bi-Fold Brochure Template
Red & blue together make a killer combo for this brochure template and it climbs up one step in the style ladder with the lack of watermark in between. You will get a beige background for text inside.
Professional Medical Bi-fold Brochure Template
The circular spaces on the cover pages offer an interesting way to present your images and also separate them from the textual details below. It's smart, suave, professional and comes in varied color schemes
Corporate Bi-Fold Brochure Template with Contemporary Design
You are getting a very smart corporate brochure template here with beautifully balanced color schemes throughout. It's minimalist yet still manages to draw attention with its neat professional and smart design.
Origami Bi-Fold Brochure Template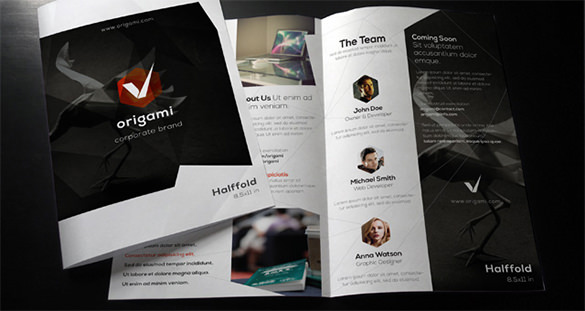 The brochure with an attractive black cover is a sure shot winner. Take a look at this bi-fold brochure template that comes with a well-designed black cover. To make things more interesting, the cover also has design details in red and white. You can customize this to create any kind of brochure
Construction Company Bi-Fold Brochure Template
So much information can be captured in a single sheet brochure folded into halves and written on both sides. The layouts trending nowadays are creative and impact. We have lined up some bi-fold brochure bests which you could customize and use. You can also see the printable bi-fold brochure.
Photography A4 Bi-Fold Brochure Template
It's time to captivate the market with your business by downloading this beautiful and professionally designed "Photography A4 Bi-fold Brochure" template. It is just perfect as it helps you include your projects, services, and other offers. It is a print ready file that can be easily edited and customized in MS Word, Publisher or Photoshop.
Bi-Fold Corporate Business Brochure Template
It's time to boost your brand and corporate image with the help of this "Bi-Fold Corporate Business Brochure" template. It is themed in red and white and comes in fonts that are of business standards in A4 and US letter sizes. It can be operated and edited in various file formats.
Medical Bi-Fold Brochure Template
Make use of this "medical bi-fold brochure" template to help put your medical institution's best foot forward. It is themed in colors of aquamarine and white. You can conveniently use it by downloading in multiple file formats. Include content with images that show your best medical practices.
Business Consulting Bi fold Brochure
If you're a business consultancy looking for a suitable template to promote your services, then you can get this template. It is specially designed to suit your requirements that you are looking forward to, from a template. Get this purposeful template at an affordable price now!
Multipurpose Business Bi-fold Brochure to Edit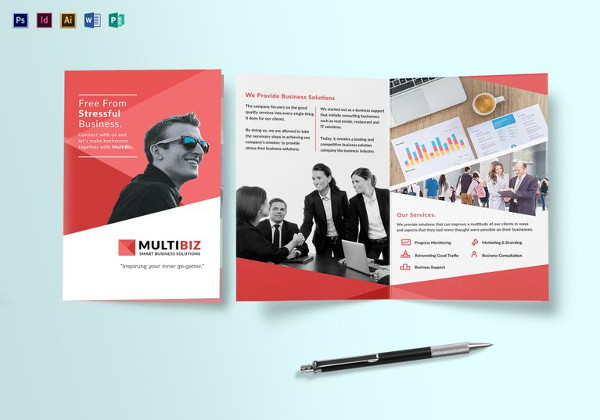 Check out this delightful and multipurpose bi-fold PSD brochure template that is just perfect to advertise any kind of business. It has graphics that include powerful photos and high-quality layouts. It is designed by experts by keeping the customer in mind.
Bi-Fold Business Brochure Word Template
This attractive "Bi Fold Business Brochure" template might just be what you're looking for to fulfill your promotional and marketing needs. It supports various file formats so it is easier for you customize the contents. It also has standard fonts and graphic files in 300 dpi resolution.
Diabetes Bi Fold Brochure Template Download
Check out this professionally designed diabetes bi fold brochure template that comes with attractive eye-catching titles and subtitles. Showcase your services, images, and offers by customizing this template. It is hassle free to edit and print.
Interior Bi-Fold Brochure Design
If you're an interior decorator, then you should absolutely check out and download this awesome looking bi-fold brochure design template. It allows you to showcase the best of your interior designs in the best way possible by incorporating full-colored layouts.
Printable Bi Fold Abstract Brochure Template
For a running or sporting event, you can use this modern and colorful bi-fold abstract brochure design template. This tri-fold brochure template can be downloaded at an affordable price. It lets you edit the contents of the brochure easily with your own on various file formats.
Black, Gray Color Bi-Fold Brochure Design
You will easily get accustomed to any project using bi-fold brochure template. It is a two-panel brochure and comprises of artwork, images, etc.
Editable Interior Bi Fold Brochure
Editable Food Brochure Template
Wedding Bifold Brochure Template
Hotel Bi Fold Brochure PSD Template
Restaurant Bi Fold PSD Brochure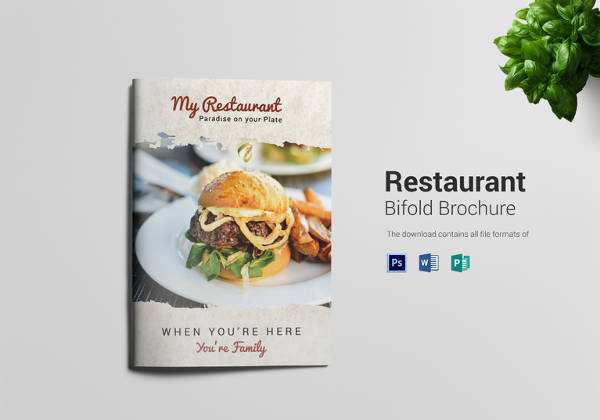 Corporate Bifold Brochure Illustrator Template
Free Bifold Brochure Template
Dark Corporate Bi-Fold Brochure – $10
Restaurant Bi-Fold Brochure Template
Colorful Bi-Fold Brochure Template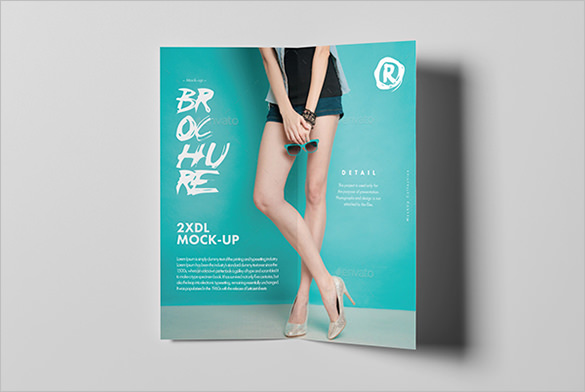 Pink Color PSD Bi-Fold Template Vol5
Bi-Fold Brochure for Business
Premium Bi-Fold Brochure on Wood for $8
Clean Corporate Bi-Fold Brochure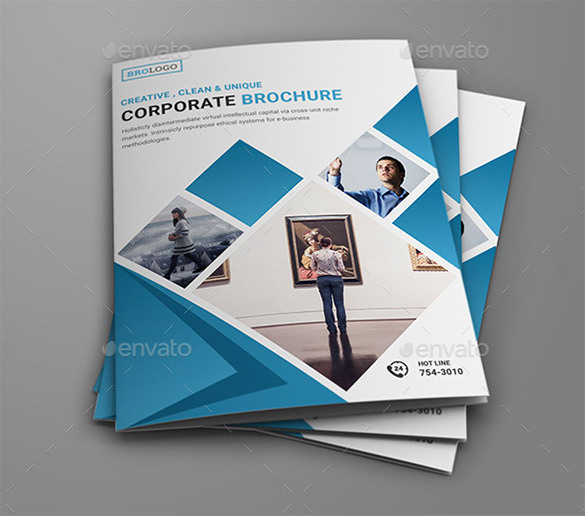 Bifold Brochure for Jewelry and Luxury Items