A proposal states your interest in taking up an action or service; it could be a research or a business contract, a campaign and so on. But when you are about to format a proposal, you must frame the outline, say with the help of a research outline template. The outline will guarantee that your proposal message is in perfect and there is no inconsistency in between.

Sample Proposal Outline Template in iPages
Download

Sample Printable Proposal Template
Download

Simple Bid Proposal Template to Print
Download

Easy to Print Job Proposal Template
Download

Email Marketing Proposal Template
Download

Project Proposal Template in Doc
Download

Technical Proposal Template in iPages
Download

Marketing Agency Proposal Template
Download

Printable Business Partnership Proposal Template
Download

Thesis Proposal Template in iPages
Download
Sample Research Essay Proposal Outline PDF Format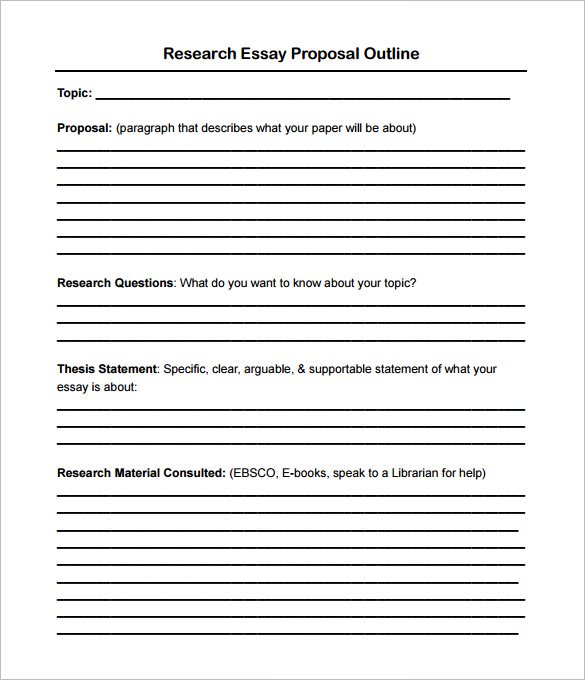 Creating a project proposal is not an easy thing. You cannot get financial help if the proposal is not up to the mark. You can download this template to help you with the proposal writing. alexandercollege.ca
Sample Grant Proposal Outline Template For Free
Have you ever written a proposal before? You will realize that you cannot write the best one if you do not have a good outline. Download this outline for free and use it to create the best proposal. craftonhills.edu
Download Sample Masters Thesis Proposal Outline Template
It is important to note that a proposal outline is not the proposal itself. It is a guide to help you write the best proposal. Download this outline and use it as a guide for proposal writing. uccs.edu
Free Dissertation Proposal Outline Template Example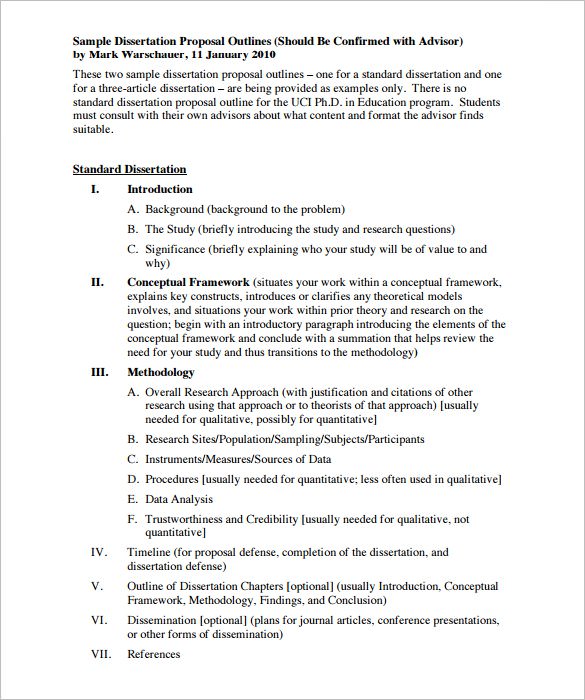 A good business proposal will take quite some time to complete. You can use an outline to make your writing time easier. Get this template and use it as a guide for writing an effective proposal. advise.education.uci.edu
Standar Proposal Outline Template PDF Example
A proposal outline template example highlights on what you would be doing, why you are focused on doing it, the steps you are planning take up and finally the result that you are expecting from your research or service.