Plan Templates
10+ Tourism Strategic Plan Templates – PDF, Word
More and more countries intend to become stronger competitors in today's integrated travel industry through best tourism, what with millennials swarming through one country after another or one local tourist destination after another, by the numbers. You may also see Plan Samples.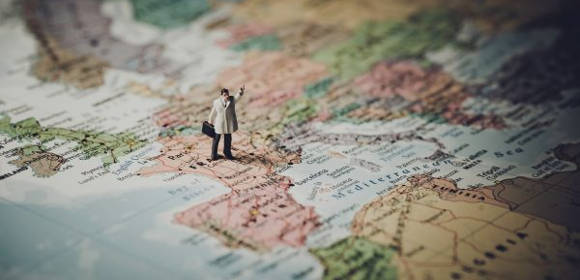 Tourism Strategic Plan Template
Sample Tourism Strategic Plan
files.tourismvictoria.com
Tourism NTO Policies Strategies & Plans
polyu.edu.hk
Strategic Tourism Plan for Destinations
asiapacific.unwto.org
However, a nation should also know that for a country to maintain its competitive edge in tourism, it must first prioritize conserving, protecting, and strengthening the traditional, historical, cultural, natural and man-made resources upon which it draws the competitive advantages and leverage it has over other countries, thereby integrating sustainability in the environment into its strategic planning and decision-making processes, for the benefit and enjoyment of future generations of its citizens and future stakeholders.
Tourism and Sustainable Development
The World Tourism Organization defines tourism more generally, in terms which go more than the usual concept of tourism as something limited to only a holiday activity or for having pleasure, as people traveling to and staying in places outside the environment they were always used to, for not more than a year for small business, leisure, and other reasons or purposes.
Still, a country's tourism industry shouldn't rely so much on the abundance of their resources as it's possible they may be at risk of running short or endangered, especially when they're ill-maintained. If a country plans to keep up and lead by developing their tourism industry, then it should set proper planning and think of strategies that would make its tourism sustainable and not only marketable. You may also see travel business plans.
The global tourism industry, however, has tourism in terms of sustainable development as: "Sustainable tourism development meets the needs of present tourists and host regions while protecting and enhancing the opportunity for the future. It is envisaged as leading to management of all resources in such a way that economic, social, and aesthetic needs can be fulfilled while maintaining cultural integrity, essential ecological processes, biological diversity, and life support systems." You may also see strategic plan templates.
Other than that, the World Travel and Tourism Council identified nine areas of priority for action by national tourism organizations and industry-based associations or organizations. Among these were 1) evaluating the capacity to bring about sustainable planning for sustainable tourism development, 2) planning for sustainable tourism development and 3) measuring progress in achieving sustainable development. If you just go into the community, you can already find a number of stakeholders including the local government, the cities, and counties, as well as the members of the local civil society, usually represented by non-government or non-profit organizations (NGOs) and community-based organizations. You may also see strategic plans.
The Tourism Industry
The tourism industry, especially at international level, is now more competitive than ever, what with the advantage of cheap flights when you book in advance or watch out for promotions, as well as travel cruises that don't have the same sky-high fees as before. This means countries, hotels, resorts, airline companies, and travel agencies are in constant competition with each other. Strategic planning is as important to maintaining the drive of tourist visits, whether domestic or international as it also seeks to maintain the balance of interests between the private and public sectors.
Former U.N. Secretary-General Ban Ki-Moon once said: "As one of the world's leading employment sectors, tourism provides important livelihood opportunities, helping to alleviate poverty and drive inclusive development." You may also see IT strategy plan templates.
This is true since tourism is fairly able to provide both economic and non-economic benefits to any country. Tourism's economic benefits to a nation's economy are seen upfront and it is related to the opening of new job opportunities, decrease in unemployment rate, stimulation of local goods production as well as services used by tourists and others. On the other hand, non-economic benefits would involve overseeing of cultural exchanges, knowledge levels sharing and contribution and also facilitating communication.
Strategic Planning for Local Tourism
citeseerx.ist.psu.edu
Tourism Assessment and Strategic Plan
burnett.uwex.edu
Tourism Strategic Plan 2017-2020
sltda.lk
Tourism Strategic Planning
Different owners and operators of local tourism establishments such as museums, parks, and historic sites would also be involved in the strategic planning and development of tourism at the local or community level, with private business establishments taking the lead for servicing transportation, accommodation and other services the tourists may require whilst they go in transit to and from their destinations and at the time of their stay. These are the groups of stakeholders who should make it a point to maintain interest and planning for the development of an area as a tourist destination. This shouldn't be anywhere far in the strategic planning process for tourism. You may also see strategic plan samples.
1. Stakeholders
It also means that these three groups need to work together for organizing, setting and planning a coordinated as well as a sustainable outline of tourism development which would arguably be one of the best strategies a country can plan on, among others in helping the economy, especially for developing countries. Thus, combining these stakeholder groups with the foundation and core drivers of sustainability gives one a general concept of tourism's scope, which also puts focus on sustainability as the global community seeking to battle the growing concerns in climate change. Strategic planning for a strong and tangible structure of tourism strategies, therefore, has to be implemented. You may also see school strategic plan templates.
Only whether stakeholders decide to take action independently or coordinate, will thus determine the amount to which the goals of sustainable development strategies and plans can be achieved through tourism. In the process, each group will probably have different objectives related to the core elements of sustainable development. For example, a community may want more emphasis on the ecological sustainability as well as cover equity of developing or improving its tourism whereas another may find it more practical to pursue a tourism industry with a focus on business whilst giving emphasis on its economic sustainability. You may also see strategic planning process templates.
2. Principles
The general principles of planning for tourism can be specified into three: anticipation, regulation, and monitoring. Anticipation doesn't mean unfounded assumptions. It involves making predictions and anticipating the future condition of tourism with supporting data that's good enough to be relevant. On the other hand, regulation is almost associated with the kind of regulations made for tourists and affiliated organizations whether direct or indirect. Finally, the importance of monitoring has to do with the gathering of relevant information with the intention of analyzing the tourism industry's overall performance, most likely with figures showing for the fiscal year. You may also see church strategic plans.
Tourism: What Research Says
Managers, operators and those in charge of many tourist destinations are mostly motivated by the expected economic returns gained through tourism as it is now constantly on the rise and even arguably growing faster than the global economy. It, therefore, comes as no surprise that the economy shows that the impact of tourism tend to gain the attention of both residents and researchers as the perceived main benefit of tourism is the income it generates, the income of households under the employment of, or involved with the tourism industry being higher by a considerable margin than those outside the industry. Studies also show that community residents tend to point income generation as the key benefit of their tourism. You may also see sample strategic plannings.
Research in development shows direct employment as still the most commonly-cited economic benefit. The communities also appear to acknowledge the multiplier effect of tourism through opportunities to sell goods or offer services to the resorts or to the tourists themselves. Finally, tourism was widely recognized with improving infrastructure in both sites. However, there are perceptions of other communities that these economic benefits of tourism tend to only reach a limited portion of the population. Furthermore, not all economic effects are necessarily positive. In other countries for example, local residents also view tourism as something that encourages local businesses to engage in the price-fixing behavior. You may also see sample strategic plans.
Travel Strategic Plan Example
turismo.beniculturali.it
Department of Tourism Strategic Plan
tourism.gov.za
Simple Tourism Development Strategic Plan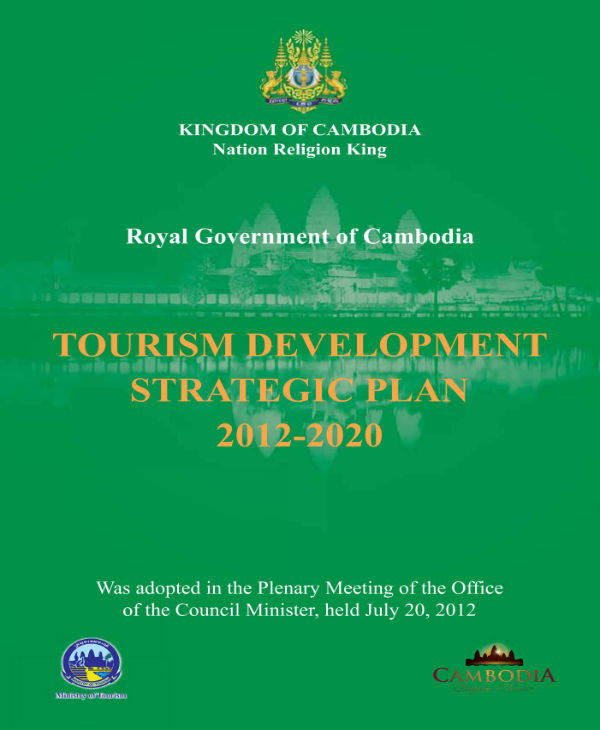 tourismcambodia.org
Strategic Tourism Plan Template
ajuntament.barcelona.cat
Most countries bank on the economic sustainability of its tourism industry. If promoting tourism means undertaking the most extensive steps to further the goal of sustainable tourism as its major strategy, then a country's government should be able to implement national ecotourism strategies, establishment of other tourism planning strategies which is committed to sustainable development, and focused local tourism markets in addition to traditional focus on entry for visits of international tourists. You may also see strategic sales plans.
More in Plan Templates