Businessmen tend to have a hectic weekly schedule sample. The chaos of it all can lead to confusion and result in them missing an important appointment. To prevent such embarrassment, we have for you the perfect weekly schedule template. This sample template is ready to use and custom made. It also comes in fun and interesting formats. You can also see Daily Schedule Template.
Weekly Schedule Template
Weekly Workout Schedule Template
Weekly Maintenance Schedule Template
Weekly Meal Planner Schedule Template
Sample Weekly Schedule Planner Template Free Download
Editable Weekly Schedule Template
Weekly Task Schedule Template
Download Blank Study Timetable Schedule Template
Weekly Menu Planning Schedule Template
Schedule Weekly Planning Template
Class and Clinical Weekly Schedule Template Example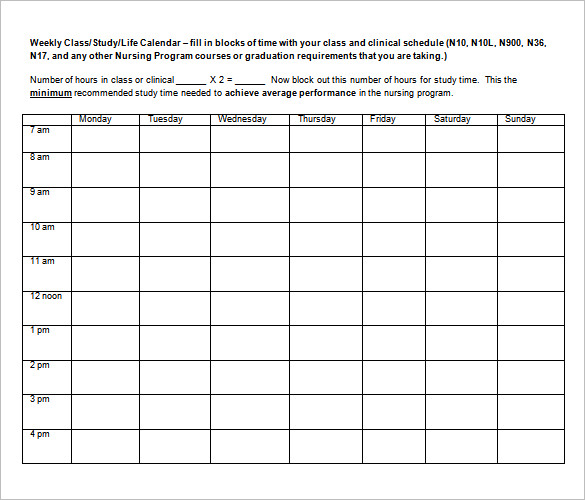 smc.edu
Download Sample Weekly Schedule Monday to Friday in Color PDF Format
Sample Weekly Chore Schedule Template for Kids Download
besttemplates.org
Printable Weekly Chore Board Template Sample Download
Free Download Weekly Calendar Schedule Template Example
These example schedule templates allow you to fill in necessary information like appointments, date, day, timings and other important and essential information. These templates can be downloaded, filled in and printed for free. Select the one of your choice and keep it handy for your weekly appointments.