Many people think that business websites tend to be very plain however this does not need to be the case. eCommerce and online business websites can be as artistic, creative and elegant as any other sites on the net while still remaining professional. We are going to show you 30 of the very best eCommerce website templates that also use jQuery in their coding.
161+ Website Templates in Word | PSD | Apple Pages | HTML5 | WordPress | Publisher - START DOWNLOADING
1.Crisp and Clean from Theme Forest
Business site that looks professional and also uses jQuery. Crisp and Clean does exactly what it says and uses neutral colors to create an all-round sleek effect.
2. Acumen from Theme Forest
Acumen can be highly customized. It was created with eCommerce in mind and offers a clean & sharp design making good use of basic colors to create an elegant, professional website template.
3. eCommerce Bootstrap Template
4. Dashing Magento from Theme Forest
An eCommerce site that use Magento and also comes with a jQuery slider. While it is a simple theme, it is also very professional-looking and gets straight to the point.
5. Minimal from Theme Forest
Sometimes business sites need to be as minimalistic as possible. Minml achieves this with a lot of white space, eCommerce and jQuery features, and an elegant, pristine style.
6. Responsive Tuning from Template Monster
A fully responsive eCommerce template that alters itself depending on which device is accessing the site. Compact, clean and straightforward; a great template for business use.
7. Responsive Tires from Template Monster
A darker theme but which works well for eCommerce and other commercial activity. Compact and has lots of room for images & basic information on the main page.
8. Responsive Tools from Template Monster
Fully responsive template that utilizes eCommerce and jQuery functionality. Very clean design with an easy to use navigation system and a large image slider.
9.White & Black Furniture from Template Monster
Combines two very basic colors well to ensure a well thought out and creative design. It is clean and professional but still has a element of creativity.
10. Perfecto from Template Monster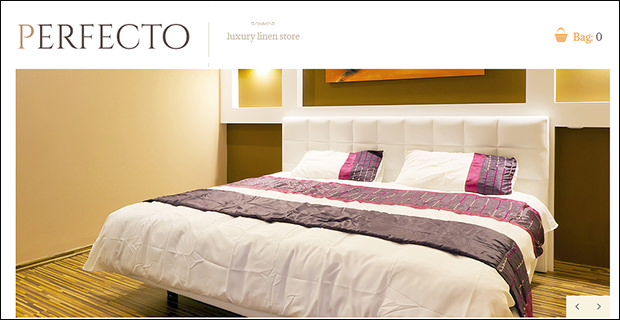 An elegant looking theme that is responsive and comes with jQuery functionality & eCommerce integration. Good for a variety of businesses that sell products as the image slider can display these prominently.
11. Fashion Responsive Shopify Theme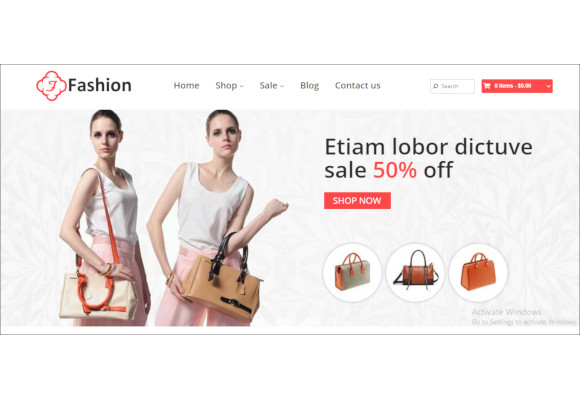 13. iTechShop OpenCart Simple Universal Theme
14. Sparklings Shopify from Theme Forest
With 5 different color skins and enhanced with jQuery functions, High Street is a perfect eCommerce template. It is able to display images and products well in a clean format.
15. Sunlight Shopify from Theme Forest
A dark template that has class about it. Uses jQuery to good effect with a large image slider and is a good choice as an eCommerce template for jewelry or related items.
16. Store Multipurpose Responsive eCommerce HTML5 Template
17. Bicycle Store from Template Monster
Drug Store combines white and green for a well-rounded and finished template. eCommerce ready and perfect for displaying certain items on the main page.
18. Responsive Cookware from Template Monster
Mixes dark and light colors well. Focused on bicycles due to its design but can be customized for any eCommerce site and is also improved by jQuery features.
19. Responsive Plants from Template Monster
A fully responsive, jQuery and eCommerce template that has a clean, modern look and is great for a professional or commercial site. Very spacious and allows for numerous images on the front page.
20. Responsive T Shirts from Template Monster
Another fully responsive theme. Large image slider and compact content area mean that you can get straight to the point with this theme and its products. Good fit for many eCommerce sites.
21. Boho Deux from Theme Forest
Another template that utilizes a darker image slider with white content. Good mix and the grid-based layout below the slider can show off numerous products at once.
22. Mobile Magento from Theme Forest
Boho Deuc has jQuery sliders and benefits from a unique design. For different color themes and suitable for many types of eCommerce & online business stores.
23. Responsive OpenCart Theme
24. Store Shopify Theme
25. Nice from Theme Forest
Simple and straightforward is often best and this is what Boutique gives you. It has a clean color scheme and neutral design with powerful jQuery options.
26. Coffee Store from Template Monster
A full screen home slider is the highlight of this slightly different eCommerce focused template. Left aligned navigation allows more content and it is fully responsive.
27. Responsive Sunglasses from Template Monster
28. Electro from Template Monster
29. White Furniture from Template Monster
30. Responsive Fitness from Template Monster