Kangaroos are cute and adorable animals and these creatures fascinate most children. Little girls particularly love female kangaroos and their stuffed pouches with their small and cute baby joeys. Incorporating these fun and exciting animals into your child's arts and crafts projects and school projects would be fun and appealing to them. For this purpose we have for you a wide and interesting range of kangaroo templates.You may also see Best Fox Shape Templates.
15+ Child Care Templates in PDF, Word, Google Docs, Apple Pages, PSD, Publisher, Illustrator - START DOWNLOADING
Kangaroo Printing Template
You are getting not one but 3 kangaroos here. The template brings you a basic silhouette of the animal which can be detailed with further lines or you can simply color it up as it is. activityvillage.co.uk
Kangaroo Mask Template
This is a very cute kangaroo mask which your little one would love to color up. The mask can be used for school dramas on animals of your kid has got the role of this Aussie treasure.
Kangaroo With Baby Template
This is a wonderful picture of a loving mother kangaroo carrying her little one in her pouch. The scenery at the background completes the overall scenario and it would be lovely to color it up.
Kangaroo With Joey Template
This is a very cute portrait of kangaroo with Joey. The little baby seems to be overjoyed with his mother. Your little one would love to color up the picture.
Kangaroo Printable Template
You are getting a fun and amusing portrait of a kangaroo here. It can be used as cartoon projects or for scrapbook projects- otherwise pass it on to your kid to color it up. activityvillage.co.uk
Cute Kangaroo Template
Dark Kangaroo Template
Simple Kangaroo Template
activityvillage.co.uk
Leaping Kangaroo Template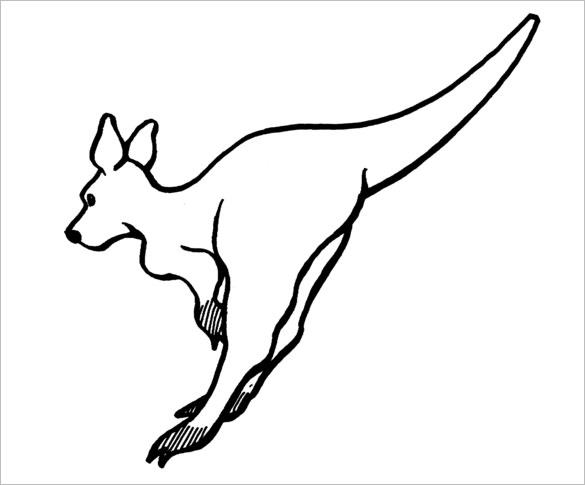 Funny Kangaroo Template
Beautiful Kangaroo Template
Kangaroo Colorpage Template
activityvillage.co.uk
Baby Kangaroo with Mother coloring page Template
Coloring Kangaroo Template
Kangaroo Pattern Template
Kangaroo Design Template
Kangaroo Print Page Template
Our kangaroo templates are available in single and individual kangaroo themes, mother kangaroo carrying the baby kangaroo in its pouch, happy and hopping kangaroo themes and numerous other Animal templates themes that are extremely appealing to young children.