There will never a be a shortage of parties, greeting cards, and home and office interiors that are in need of awesome illustrations. Furry, wild, and fluffy animals, in particular, just so happen to be a favorite pick. Whether you're designing a themed children's party or simply love cats enough to hang images of them on your walls—animal illustrations are definite must-haves for every designer.
In this article, we've prepared some of the coolest and cutest animal illustration designs for you, your event, or professional endeavor. You are sure to get a variety of designs and animal types and characters to go with almost any kind of theme or aesthetic you have in mind. Take your pick from our list of free and premium animal illustrations, and download your choice of designs with just a click of a button. What else are you waiting for?
15+ Child Care Templates in PDF, Word, Google Docs, Apple Pages, PSD, Publisher, Illustrator - START DOWNLOADING
Animal Heads Set
Get these adorable little animal heads for your card decorations. They're prefect for fun and youthful themed occasions, and can be printed out on sticker paper for you to hand out to your guests.
Scandinavian Style Animal Illustrations
This Scandinavian Style Animal Illustrations is a definite must-have for products like children's toys, books, and other design pieces. With charming prints and pastels, your animal drawings will surely stand out and turn your products into definite best-sellers.
Tribal Animal Skull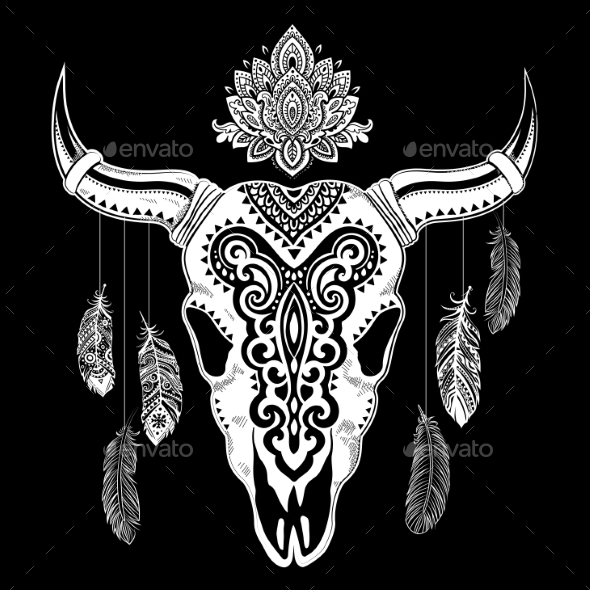 For the more bohemian aesthetics, this Tribal Animal Skull, with its feathers hangings and intricate Aztec patterns, can serve as a mod and standout vector template for your designs. You can incorporate this boho chic piece into your cards, shirts, handbags, and other printable surfaces.
Forest Animals Vector Set
If you want cartoon vectors of forest animals, then this lovely bundle is the right design set for you. Download this Forest Animals Vector Set for your autumn baby shower or kid's birthday party. They're quirky illustrations that are sure to keep the theme calm and dreamy.
Cute Animal Illustration Set
Download this Cute Animal Illustration Set for your greeting cards, handbags, mugs, and the walls of your kid's room. These are hand-drawn designs that are created from a unique perspective. You won't see another illustration style quite like this.
Modern Wolf Illustration
There is more than one design method applied in this Modern Wolf Illustration. If you have a deep appreciation for mixed media arts, this wall art design is one for keeps. With a digitally simulated howling wolf against its silhouette, print out this design for your walls, office desk, or as a gift for a person you think is best represented by this animal.
Bear on the Moon Illustration
A bear illustration is not always set on its typical environment. This Bear on the Moon Illustration, for example, is literally out of this world. This lovely design piece can mean different things to different people, and is beautifully designed to be note-worthy design pieces in the home.
Space Animals Watercolor Illustrations
The Space Animals Watercolor Illustrations is sure to add more sparkle into your eyes with galaxy-inspired watercolor illustrations of animals. With this bundle, you'll get both star-studded watercolor illustrations and simple galaxy color scheme for different types of animals. You can print them out for cards, typography wall art, and so much more.
Geometric Animal Illustrations
If you're looking to find a geometric animal logo you can call your own, this simple illustration set is available for download. You can incorporate your own designs, or customize the existing illustration to fit and better represent your own personality.
Pink Flamingo Wall Art
This Pink Flamingo Wall Art is one animal drawing you don't want to miss out on. Although presented in minimalism, it sure brings out a lot of charm and sass. Get yourself a copy of this modern wall art for your cafe, retail store, or office space.
Birthday Animals
Celebrate birthdays right with this set of birthday animal illustrations. Animal illustrations don't have an age limit, so don't be ashamed to pull off this wonderful woodland theme for your own party or for someone you know. You can download these designs for free, and use them on invite cards, posters, menu designs, banners, and all other party paraphernalia.
Animal Alphabet Illustration
Make reading and learning fun for your kids or children at school with this animal typography design. The Animal Alphabet Illustration is available for you to download, and can be edited for you to spell out words and formulate sentences.
Hand Painted Butterfly Illustration
Forest Animal Drawings
Watercolor Kitten Clip Art
If you fancy yourself the ultimate cat-lover, then this Watercolor Kitten Clip Art is something that definitely won't miss your line of sight. Get cute furry little cat vectors with this bundle. You'll get different breeds of cats and kittens with this bunch, and easily edit and add them into your works.
Spring Floral Animals
Hand Drawn Owl Wall Art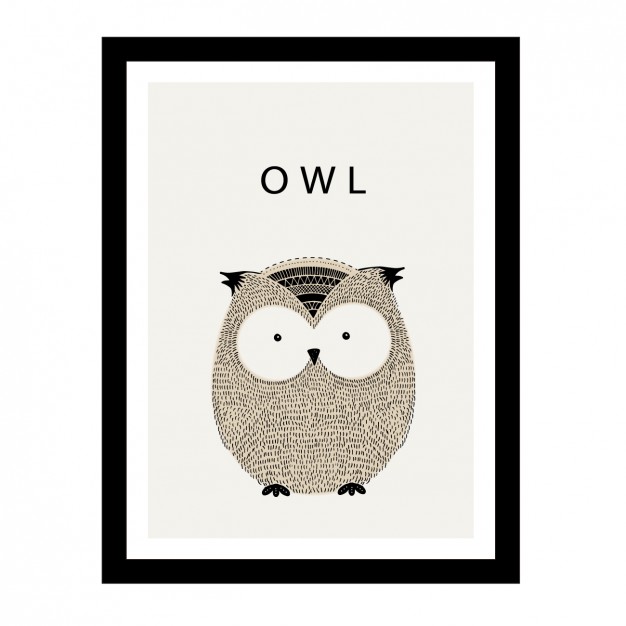 This Hand Drawn Owl Wall Art is sure to be one of the owl illustration artworks you've been looking for. Download this printable animal illustration design for your home space or office; or send it to a special someone who loves owls just as much as you do.
Magical Unicorn Illustration
Deer Hand Drawn Illustration
If you want something calming and simple for your home wall art, this Deer Hand Drawn Illustration would be a great addition. It's a hand-drawn black and white illustration with minimal red color accents and dotted patterns to draw the attention. Hang this on your bedroom wall or inside your kid's room to add more character and energy into the area.
Woodland Animal Vectors
Woodland Animal Vectors are all the rave these days. Download this bundle for free and get fox logos, bird designs, and Aztec patterned leaves for your greeting cards, product designs, and more.
Watercolor Animals Illustration Set
Download this Watercolor Animals Illustration Set to get amazing watercolor silhouettes of elephants, horses, and even giraffe illustrations. They come in both technicolor and black and white watercolor designs for you to freely incorporate them into your designs with ease. You can go for simplicity or go full out with bursts of colors.
Tribal Animal Faces
The Tribal Animal Faces is a vector set you would want stashed in your design toolkit. Download this adorable bunch and have your woodland creatures, rustic-themed children's party booming with success. These are unique tribal-inspired designs you can easily add into your invites, giveaways, and menu cards.
Christmas Animal Vector Set
Greet the holidays with art doodles and animal illustrations set and ready for Christmas. With cozy scarves, hot mugs, and mistletoe, download the Christmas Animal Vector Set, Happy Holidays Animal Illustrations, and Holiday Season Animal Illustrations. You can seamlessly incorporate these holiday-themed animal illustrations into your greeting cards, calendars, Christmas mugs, and other gift ideas.
Happy Holidays Animal Illustrations
Holiday Season Animal Illustrations
Round Animal Vectors
Create engaging icons out of jungle animals with this set of Round Animal Vectors. Animal icons can do well on your infographics, informative ads, and can even stand as effective logo designs for your company. Simple and recognizable at the same time,, these animal icons are representative of something deeper.
Elephant with Balloon Wall Art
This Elephant with Balloon Wall Art is a simple and charming wall art that can fit in anywhere. Get this design piece to add more life and charm into your living space. You can also set this up in your store, restaurant, or in an event you're hosting.
You'll never run out of animal illustrations once you've got yourself armored with our list of designs. You can frame these hand-drawn illustrations on your home and office walls, send them as presents to your loved ones, or use cool vectors for your party invites. Download your pick and stay creative.
You may also include amazing portrait illustrations for your designs and interior decorating. Keep browsing!