Animal Templates
65+ Sea Creature Templates
Just like land animals, birds and insects, it can be very difficult for people to draw sea creatures such as whales, seahorses, fishes, sharks and dolphins etc. In schools, kids are often asked to draw such animals and sea animals for their project works, craft models, art classes and science homework. Where on one hand, some kids are excellent at getting the exact shape and structure; others might struggle a little bit. In order to help children get the outline and structure correct, the use of animal or sea Animal Templates can be made. A template of this kind provides an easy way to get the perfect animal shape template in the minimum possible time frame. A sea creature template is a readymade outline of sea creatures which might be needed for coloring pages, sea creature drawings, sea creature crafts and shapes etc. A printable sea creature template is a type of a sea creature template that can be printed so that it can then be used for further uses. There are many sea creature templates depending upon the variety of sea animals.
Electric eel Coloring Page

When asked to draw sea creatures, eel is a very common animal which first comes in the mind. This electric eel template is of immense help in such a case.
Stingray Animal Template

A most dangerous sea animal is the stingray, but here in our collection of Sea Creature Templates this smiling stingray animal is not going to scare you at all.
Sea Animals Coloring Pages

Wish to have a colorful lobster hanged in your dining hall wall? Here is a solution for your wish. This Sea creature Template is going to help you draw a lobster.
Crab Coloring Page

Crab is an animal which we commonly find towards the shore of a sea. But this Sea Creature Template collection of our have brought a crab sketch for you to help in projects.
Sea Creature Template

Here is a very easy to draw lobster, a very familiar sea creature which is mostly attracted by kids. You may download it and resize to print with the help of different software available.
Swordfish Coloring Page

One of the most dangerous sea creatures is the swordfish. School project knows no limit and given to draw a sword fish would be solved by this very template.
Jellyfish Template

Another very interesting and sought after sea creature is a Jelly Fish. They generally are of varied colors; you may use this template to flourish your imaginary power on paper.
Snail Coloring Page

The slowest of all sea creatures is the snail. Drawn and colored with the help of this snail coloring template is going to give your snail picture a new trendy look.
Octopus Coloring Page

You would find difficult to look for an octopus picture or stencil. Here the octopus template is designed specially to meet your purpose of sea creature animal's project.
Fish Colouring Page

A very cute and adorable fish sketch is available in our Sea creature templates collection. You may use it simple as it is or may color it.
Blowfish Template

One of most funny sea creature is the blowfish. Though not very common still one of most important sea creatures is the blowfish which you cannot afford to miss drawing in projects.
Outline of a Fish Template

A very easy to draw Fish is available in our store. This template allows your toddler to play with wishful and vibrant colors while decorating it.
Squirrel Fish Template

One of few uncommon sea animals is this squirrel fish. You may sometimes require drawing an uncommon sea creature. To help you in such a search we are ready with this sketch of squirrel fish.
Barracuda Coloring Page

Not seen very frequently, this sea animal is a unique piece to draw when you require figuring a different kind of sea creature for your school going kid.
Simple Crab Template

Crab is a symbol of delicacy. Many restaurants and food courts require such pictures to decorate and attract customers. Here is an easy to draw Crab to solve the purpose.
Crab Coloring Page
Shark Template
Sea Animals Coloring Page
Whale Coloring Page Template
Crying Shark Coloring Page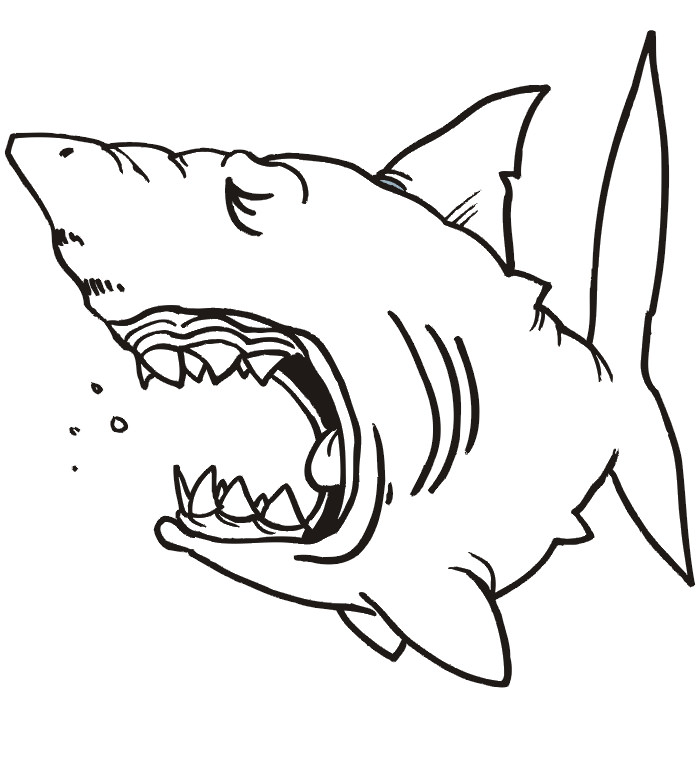 Shark Printable Coloring Page
Fish Coloring Page
Fish Coloring Page Template
Dark Outlined Seahorse Template
Seal Coloring Page
Walrus Coloring Page
Sea Animal Coloring Page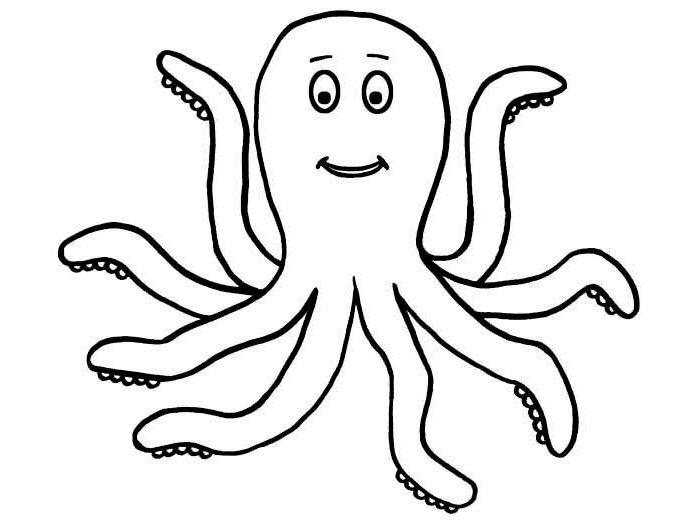 Coloriage Tortue
Seahorse Template
EEl Coloring Page
Sea Animal Template
Crocodile Coloring Page
Angry Crocodile Template
Betta Fish Template
Giant Squid Coloring Page
Vampire Squid Coloring Page
Spineless Template
Crayfish Coloring Page
Nautilus Coloring Page
Mollusk Coloring Page
Starfish Coloring Page
Sailfish Template
Whale Coloring Page Template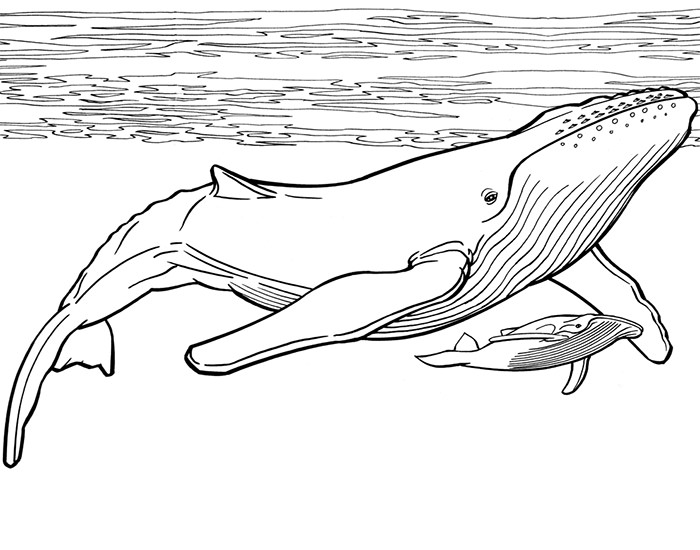 Jellyfish with Dark Outline
Laughing Shark Template

The laughable shark template has a very funny look that can bring a big laugh to any of its viewer or user. It is often used in newspapers meant for children.
Nemo Coloring Page
Leafy Sea Dragon Template
Prawn Template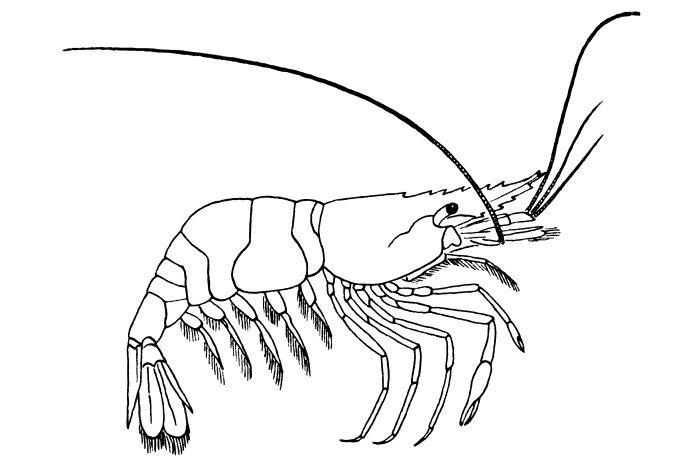 Whale Coloring Page
Sea Lion Coloring Page
Sea Creature Coloring Page
Lobster Coloring Page
Fish Template
Octopus Coloring Page
Sea Creature Coloring Page
Sea Lion Coloring Page
Otter Black and White Coloring Page
Bluegill Template
Seahorse Black Outlined Template
Sea Star Template
Starfish Coloring Page
Sea Creature Template
EEL Coloring Page
oarfish coloring pages
Simple Fish Template
Crab Template
Jellyfish Coloring Page
Some examples include sea horse templates, whale templates, dolphin templates, shark templates and fish templates. Each of these templates is very popular and used very widely to make jobs for school children easy. Sea creature templates for preschool are the easiest to trace outline structures of sea creatures and can be downloaded and printed for free of cost from the internet. So go on, download one for yourself today.
>

Conclusion

Nature is very beautiful and same is its creatures. It has balanced our earth with land animals, birds, insects and sea creatures similarly form one of the very crucial parts of it. Our plethora of template collections consists of many such important sea animals which are most frequently sought after. If you have any DMCA issues on this post, please contact us!