Animal Templates
19+ Turtle Templates, Crafts & Colouring Pages
Turtles are extremely fun and cute aquatic animals. Most toddlers have grown up to turtle cartoons, toys and other turtle themed gadgets. Now imagine incorporating these same creatures in your child's school projects as well as their arts and crafts projects. Wouldn't it be a great amount of fun? For precisely this purpose we have created an extensive range of interesting turtle templates.You may also see Frog Shape Templates.
Turtle Design Coloring Template

You are getting three turtles of different sizes here. You can simply take a print out of the template and just pass it to your child for his coloring project.
Sleepy Turtle Template

This sleepy turtle looks fun and you would just love the droopy big eyes of the animal. It's waiting to be colored up and then you can paste it on your child's bedroom wall as a poster.
Turtle Smiley Coloring Template

The smiling turtle looks fun and it seems as if he is planning for some mischief. Your little one would simply love to color it up and it would be an amusing project for him.
Happy Sea Turtle Template

The broad content smile on his face would instantly bring a smile to your face. You will love the happy feel all around the template and it would be great to color it up.
Nice Turtle Printable Template

The big impish eyes and the wide grin are surely the best highlights of the picture. It seems that the turtle is just about to reveal his mischief plans to you.
Thick Lined Turtle Template
Twin Turtle Coloring Template
Thick Bodered Turtle Template
Turtle Sleepy Coloring Template
Turtle Swimming Printable Template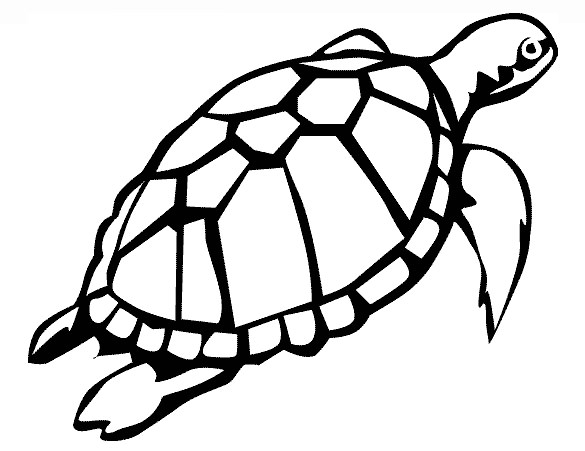 Giant Turtle Coloring Template
Turtle Printable Template
Hungry Turtle Coloring Template