Web Templates
Top 30+ Best Email Advertising Templates
When you send out email advertisements, the presentation of your information is what will get the potential customer's attentions. The presentation gives the customer an idea about how serious you are with your work. Create a great impression with some of the following templates, and get more responses from targeted customers. The templates are easy to use and diverse, giving you several options on how to present your products and services to potential buyers.
FarAway
Retinadore Email Newsletter Template

With email marketing ruling the roost, a lot of companies send newsletters via emails to the users giving them a sneak peek into the happenings and developments. These have to be concise but at the same time engaging, which is why using an email newsletter template is a great idea. You only need to customize and it is ready to be shared.
Vision Ecommerce Corporate Email Template

A Templates package that has 270 different templates, 9 colors, and 15 layouts. It has light and dark variants.
Metro Newsletter with Template Builder

Has a template builder and several templates that you can customize.
Catch Email Template

Easily customizable template that requires minimal technical knowledge. The pack has 110 templates allowing you to alter successive email advertisement emails.
Loose Leaf Newsletter with Template Builder

This is a package that comes with over 400 templates and an inbuilt template builder, enabling you to customize the template within.
ProShopMail E-Mail Template

This is a unique email advertizing template with several templates that are compatible with popular email marketing service providers.
Travel & Hotel Responsive Newsletter
Travel & Hotel Email Template
Dynamic Emailer Premium Email Template

The pack comes with over 10 layouts that have been set out for you, and has 120 email templates.
Shop News Email Template

This is a template ideal for most ecommerce and sales, but can also be adopted to fit any niche. It is attuned to most email readers. The templates have clean HTML coding.
Clean Mail

This is a minimalist template that gives a professional look. It has 60 HTML templates in 6 colors, 5 layouts and 2 backgrounds.
Fusion

This is a metro style email template that is suitable for marketing products from any niche. It works well with all service providers, and also fits many types of browsers.
eBusisness

This is a HTML template that works with several browsers including mobile browsers. It is colorful and comes with 11 color schemes and 10 pre-built layouts. The templates are great for any type of business.
OrderDesk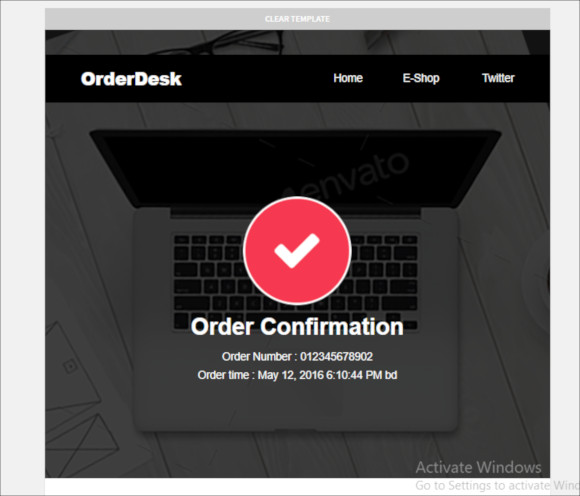 Sensation

This is a great template that can be used by companies and agencies. It is an HTML template that has all the PSD and PNG layouts included for easy.
Order

An email template built for freelancers, enterprises and corporate entities who want a clean presentation of their advertisements. You will get both responsive and non-responsive templates in the pack. This gives you plenty of latitude when deciding which approach to use in your campaign.
Corporate Email Template
Eternal Emailer HTML Email Template

An email template that is professional and versatile. It has several modules, color schemes and prebuilt layouts. It is consistent with all browsers and mobile email clients. The styling is elegant.
Slash

This comes in 5 colors and 8 layouts, and comes with the original PSD files allowing you to customize the theme.
Travel Agency Responsive Email Template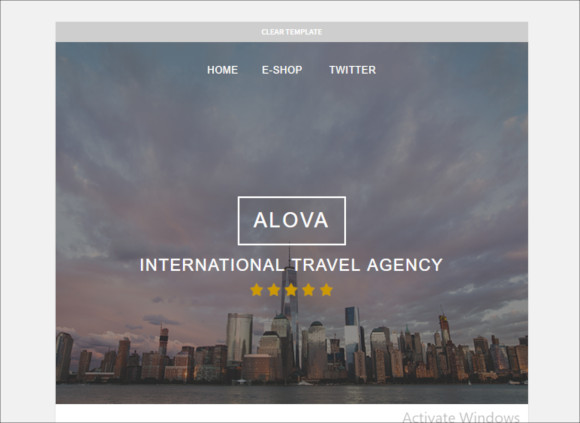 Event Email Template
This is a responsive template that is clean and professional. It can be used by any business and is compatible with mobile browsers.
Onetouch

Comes in 5 layouts and 2 colors. There are 10 templates in this pack, and all PSD files are included.
Court

This is a template that is bursting with features enabling you to present your business in several entertaining ways. The idea here is to entertain your audience as they read your advertisement.
Maily newsletter
E-Commerce Responsive Email Template
Waddle
eNewsletter
Multipurpose Responsive Email Template