In any legal basis a memo is a vital document where any person or group must be in touched to be informed. The formal memorandum template can give you the guide on what you must type in making any legal memo that all of the people concerned to it must comprehend the message of it to be able to follow any new rules or agreements.You may also see Professional Memo Template.
Officially authorized document like this can be used in any court proceedings to prove that such information was dispersed to the people. Making any due modifications like billeting form, signatory section and layout changes can be made using Memo Template.
Basic Legal Memo Template
Sample Legal Memo Template
Interoffice Memo Template
Professional Memo Template
Memo Template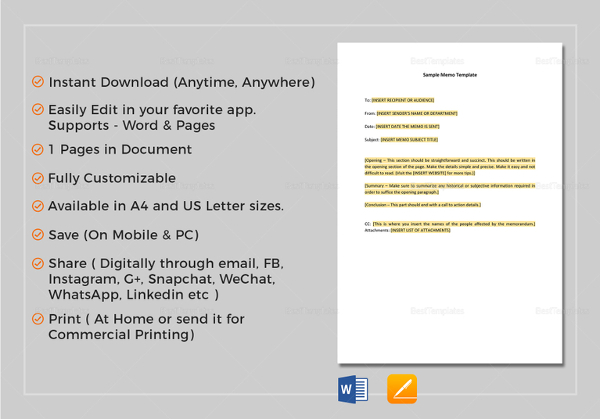 Sections of a Legal Memo Template Free Download
law.duke.edu | If you've been told to create a legal memo, you might be at a loss about how to proceed, since this can be quite complicated. But don't worry, this template is here to help you out. All you have to do is hit the download button.
Writing Legal Memos Example Format Download
guides.lib.monash.edu | When it comes to legal memos, the part that worries us the most is the writing part of it. Not only does it have to be professional but will also have to take into account the legal aspect. In such cases, you would benefit from using a well designed template like this one.
Legal Memorandum for Summary Judgment Example Template
tncourts.gov | An important part about the legal memo is the summary of it. It must be well written and to the point. If that's what you're looking for, then this is the template for you. It looks attractive and is also simple and precise. You will not find a template more concise than this.
International Law of Legal Memorandum Example Format
pdac.ca | You might need to issue a legal memo that is in accordance with international law. So what do you do? Why, you download this template of course! This template has a professional tone and formal strain throughout!
Memorandum of Law in Support of Motion to Dismiss Example Document
justice.gov | Different kinds of legal motions are issued throughout the day and this particular template would be helpful if you were to use a motion to dismiss. If that's what you've been looking for, then you need to download this template without further ado.
Legal Memo Template for Health Care Organization Free Format Download
cdn2.hubspot.net | Health care organizations are bound by laws just like any other organization. Naturally, they too have to issue certain memos every now and then. If you're part of one such health organization, you must look at such a wonderfully designed template for help.
Memo for Registry of a Legal Judgement Sample Document Download
courts.ie | If a legal judgement has been passed, it must also be followed by an official memo that gives relevant information about the judgement. To do that, you could take the help of this template which states everything starting from the name of the defendant.
Sample Document for Legal Memo Download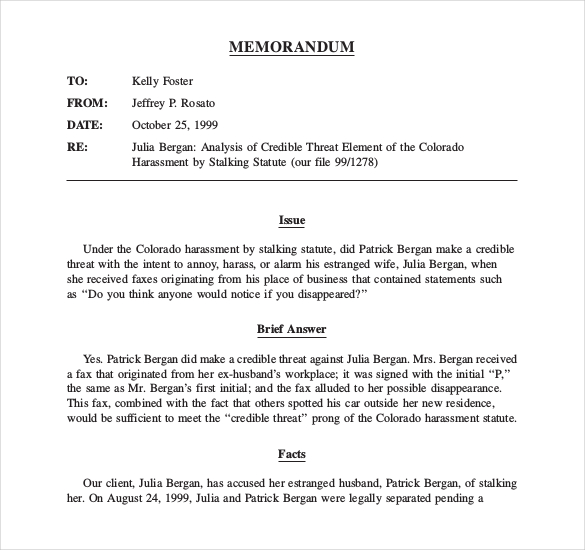 alwd.org | There you go, that is the perfect example of the format of a legal memo. If you didn't know it already, you need to look up this template and follow it down to the last detail. You start with the issue, then the answer and finally the facts.
Sample Example Format of Legal Memo Template
faculty.law.lsu.edu | If you're planning to send out a legal memo to someone, you need to back it up with facts. Otherwise, it wouldn't be legally binding on the person in question. If that's what you have been looking for all this while, you cannot afford to miss out on this spectacular template.
If you have any DMCA issues on this post, please contact us!