Memo Templates
37+ Memo Templates
A good communication method is very essential for effective communication at the workplace. It helps to improve the productivity, improves the working environment and decreases the employee turnover. The better a manager communicates to the employees the better the working relationships between the mangers and the employees. You may also see Memo Templates.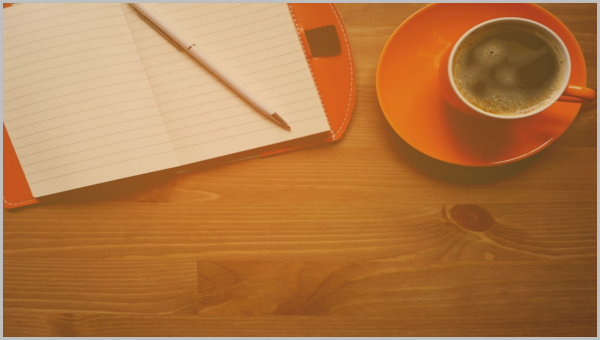 Not every other method of communication will bring these results. An organization should use the best tools for communication to have effective communication at the work place. The Memo Template is one of the most commonly used methods of communication in an office setup in many areas in the world. You can also see more on School Memos.
Sample Financial Memo Template
Printable Investment Memo Template
Legal Memo Template
Private Equity Investment Memo Template
Sample Policy Memo Template
Real Estate Investment Memo Template
Sample Memo Template
Investment Committee Memo Template
Internal Memo Template
Credit Memo Layout Template
Sample Executive Memo Template
Professional Audit Memo Template
Creative Research Memo
Sample Deal Memo Template
Simple Business Memo Template
Printable Restaurant Credit Memo Template
Confidential Memo Design
Memo Template in Word
Professional Memo Template
Formal Memorandum Template
Sample Company Memo Latter Template in Google Docs
Business Memo Template in Word
Policy Memo Template in Pages for Mac
Sample Executive Memo Template in Google Docs
Credit Memo Template in iPages
Interoffice Memo Template in Word
Staff Meeting Memo Template in Google Docs
Professional Memo Template in Pages for Mac
Sample Memorandum of Understanding Template in iPages
Confidential Memo Template in Word
Legal Memo Template in Google Docs
Free School Operational Memorandum Template
An operational memorandum is mostly used by taxes and fees management to communicate to the employees of new or changed policies. They are very detailed with technical guidance on the efficient interpretation of the taxes and fees for programs. Operations memorandum becomes obsolete once their contents are incorporated in the respective manuals or they have fulfilled their functions.You May Also See School Memo in PDF Templates
Free Printable Cover Memo Template
A Cover Sample Memo is document that is similar to a cover. It is used to explain to employers about someone's experience, skills and work history that the applicant has gained over time. The memo should maintain a professional tone and should be very short and precise. You can also see more on Meeting Memos.
Free Holiday Instructional Memo Template
An instructional memo is used for in house communication. It is mostly addressed to one or more recipients. The simple memo is used to address one or more issues that specifically relate to the subject matter. It seeks to ensure that an action has been taken in regard to the matter addressed. Instructional memo layout contains a lot of information to ensure that the reader understands the instructions, the sender, when the instructions were given, where and why they need to be acted on.You May Also See Internal Memo Templates
Announcement Email Response Memo Template
A response memo format is used to give answers to questions asked by individuals or groups. The style used to write a response memo outline is similar to that of writing an email. The header shows the recipient and sender of information while the body shows the information the sender wants to share in brief manner. You can also see more on Email Memo Templates.
Free Field Report Writing Memo in Word Format
Professional Memos are also used to report on inspection and procedures in the field. The field report memo, also known as field and lab reports, shows the problem, the methods, results and conclusion of an activity. The memo gives less information on the method to keep the information given brief. You may also see Credit Memo Templates.
Free Employee Exhibit B. Credit Memo Template
>

What is a memo template?
A printable memo is the singular of a memorandum. It is from a Latin word 'memoro', which means 'it must be remembered'. Therefore, a memo is a word document that helps you to record events and remember them in future. It is mainly used in offices for communication of business related information. A memo can take many forms in relation to where it is being used. Moreover, the memo sample template often has many roles.
In legal institutions, a memorandum is used to record term of a transaction, a policy and contract. For example, memorandum of understanding, memorandum of association and memorandum of agreement are some of the documents that are used by Legal Memo institutions. There are other alternative formats include briefing notes, letters, or binders.
Basically, a memorandum can also be a handwritten sample note to one supervisor to the other. In business it can be used for internal communication instead of sample letters which are mostly for external communication. It is used for both upward and downward communication to put complaints, issues, opinions and views.
>

Uses of a memo
>

Communicating company policy changes
A memo can be used to communicate to employees on any company policy changes. A business memo would be the most appropriate method to give this information. Business Memo will provide formality a sample policy requires. It should be posted where all employees can access the information.
>

Announcements
A memo is the most appropriate mode of communication to use when making announcements in the company, such as employee promotions. The memo is also used to welcome employees who hold important positions in the organization. You can also see more on Accounting Memos.
The memo can be sent through emails to the recipients, but it should maintain the formal format. A new business product in the market can also be communicated through a memo. Other announcements in a company can include, new benefit programs, stock information among others.You may also see Interoffice Memo Templates
>

Reminding
A memo is also used to remind workers about a certain task that needs to be completed. Activities could include a sample report that needs to be prepared, a meeting, changes that require the employee inputs among others.
>

Action Request
When requesting for certain information or actions, a memo can be used to communicate any information required to complete the activity. For example, during induction of new employees, the human resource can ask for the new employees personal details through a memo. You may also see Interoffice Army Memo Templates
>

Tips On Writing Memo
The memo takes the format of a head and body structure. The head contains the addresses of the sender and the recipient. It also has the subject explaining what the memo is about in one sentence. The date the memo was sent is also indicated on the heading. The body conveys the message. It includes the introduction, body and a close. You can also see more on Government Memos.
The introductory paragraph orients the recipient on what the poem is. The paragraph should supply any relevant background information and identify any other tasks necessary to be included in the memo. The body gives supporting details that are relevant to its purpose. The sender should keep the paragraphs short and only carrying one idea. Bullets can be used at this stage to list information. The close should be written courteously stating any action or information appropriate to the purpose of the sender. You may also see Employee Memo Templates.
When writing memo, avoid writing long sentences. The sentences should be as brief as possible. The information conveyed should also be clear. The memo should address the reader directly and ensure to answer any questions the reader could be having following reading the information. The final copy of the memo should always be revised, edited and proof read before sending. You can also see more on Investment Memos.
More in Memo Templates
| | |
| --- | --- |
| 12+ Business Memo Templates – Free Sample, Example, Format ... | 10+ Executive Memo Templates – Free Sample, Example, Format ... |
| 12+ Cover Memo Templates - Free Sample, Example Format ... | 10+ Internal Memo Templates – Free Sample, Example, Format ... |
| Internal Memo Templates - 6 Free Word, PDF Documents Download ... | 13+ Deal Memo Templates – Free Sample, Example, Format ... |
| 12+ Professional Memo Templates – Free Sample, Example, Format ... | 11+ Memo Templates - Free Sample, Example Format Free ... |
| 10+ Interoffice Memo Templates – Free Sample, Example, Format ... | 12+ Strategy Memo Templates – Free Sample, Example, Format ... |