Plan Templates
9+ Nonprofit Organization Strategic Plan Templates & Samples – Word, PDF
Nonprofit organizations are organizations that advocate social issues for the benefit of the public's interests. With the term "nonprofit" attached to its name, it is easy to assume that these organizations do not generate profit. The truth is far from it, however, as these organizations or institutions still earn money. You may also see plan templates.
The main difference they have with private organizations is that they do not use this money to generate income or distribute them to the organization's shareholders, leaders, and members and instead use it to further achieve their mission. Non-profit organizations are usually charitable institutions and can be recognized by the IRS as tax-exempt entities. Nonprofit organizations usually serve in a scientific, educational, charitable or religious setting and purpose. You may also see strategy plans.
Nonprofit Strategic Plan Sample
Non-profit Project Strategic Plan Sample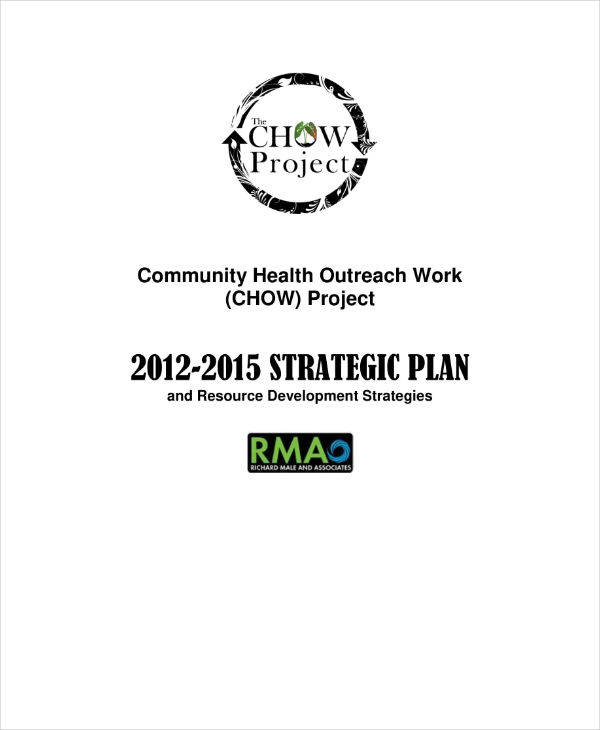 chowproject.org
Nonprofit Cancer Care Strategic Plan Sample
mariecurie.org.uk
Nonprofit Organization Strategic Plan Example
phillyvip.org
As they are still institutions run by a board of directors, the strategic planning process still applies to them. Most nonprofit organizations nowadays are run similarly to for-profit organizations and as such the benefits that strategic planning brings to these organizations also apply to nonprofit organizations.
Furthermore, some nonprofit organizations to gain a bit of surplus on their revenue and as such, they should plan on how to utilize these excess profits for their mission and purpose, otherwise, they risk losing their tax-exempt status. As trust in these organizations grows, so to will the size of the nonprofit. One can not imagine the Red Cross or the United Nations Children's Fund getting as big as they are now without a great strategic plan.
Strategic Planning For Nonprofit Organizations
Nonprofit organizations are founded on the purpose of tackling a social or public issue that they deem worthy of attention. Solving these issues could very well be a pipe dream if there are no strategic plan examples put in place for an organization to follow or that can at least serve as a guide. A strategic plan can help nonprofits understand itself, develop sound strategies templates and understand their purpose in the context of the community they aim to serve. If effective, the free strategic plan can guide the organization to a position that allows them greater freedom of choice in times of crisis.
Final Non-Profit Strategic Plan Sample
denverfoundation.org
Effective Strategy Plan Components
1. Mission Statement
This statement defines the purpose of the organization. This could be a brief statement that answers the questions "Why do we exist?", "What is it that we do in at the most basic level?", and "Why are we here?" You may also see school strategic plan templates.
2. Vision Statement
If an organization is founded to address a certain issue then it surely has a vision of a better world, of a world free from that said issue, be it world hunger, free internet, or better healthcare. To put it briefly, the vision statement is the organization's desired future state. A vision statement can be internally focused (organizational) or it can be focused on the community it serves (societal). You may also see church strategic plans.
An organizational vision statement usually envisions the project's future, or where will it be in terms of size in its scope, budget or staff. It answers the question "Where do we want to be?". A societal vision statement, meanwhile, concerns itself with the aspired influence of their work on their target community or area. Basically, it answers the question "What is the impact of our work?". You may also see sample strategic plans.
3. Values Statement
Nonprofits are founded on a principle. These values form the identity of the organization. These values will help define the course of action the organization takes in accomplishing its mission. Thus, the values statement of an organization guides its operations, programs, and planning, including the strategic planning process. At its core, the values statement answers the question "What is it that do we believe in?"
4. Goals and Objectives
These express the desired outcomes that organizations want to achieve. They may be focused on the individual parts of the organization's programs and operations. The progress in completing the organization's goals and objectives should be measurable. Goals differ from objectives as that smart goals are more comprehensive and far-reaching than objectives. They answer the question of what the organization aims to accomplish.
5. Strategies and Tactics
Goals and objectives cannot be accomplished without strategies and tactics. The strategies and tactics consist of approaches or sets of activities needed to accomplish the objectives and goals of the organization. In the basic sense, they are how the organization plans to actually accomplish their work. You may also see strategic sales plans.
6. Implementation Plan
An implementation plan or an implementation strategy is a method on how the main strategy, in this case, the strategic plan, is brought to life. In a sense, it serves as the organization's guide to the strategic plan. The implementation plan spells out the duration, cost, priority order, and accountability of each tactic and strategy. The implementation plan brings the answers to the questions about the specific priorities of the organization. It also answers how the organization can pursue the plan laid out in a logical and feasible fashion.
Housing Center Strategic Plan Sample
stambros.org
Humanitarian Services Strategic Plan Sample
redcross.org
Getting Started on Strategic Planning
Crafting a strategic plan may require a lot of time and resources. Furthermore, printable strategic plans are usually envisioned for a longer time period and as such, it is not often that organization initiate a strategic planning session. It is said that it is easier to define when it is not the right time to formulate a sample strategic plan than when it is the right time.
One thing is certain, however, that an organization must resolve its current crisis before it should begin formulating a plan, otherwise the plans created would just be plans to put out fires. Plans that put out fires are usually short-term plans, plans that will not be able to help the organization in the future. So when should the organization start their forming their strategic plan sample? It really depends.
Some organizations might notice that their clients or the environment that they are currently involved in is changing and as such, a new plan should be put in place. Other organizations may lose a source of funding or maybe they have an opportunity to gain access to a new source funding and as such they must adopt a new plan. At the very least, if an organization does decide to initiate a strategic planning process, the organization can follow a few initial steps. You may also see tourism strategic plans.
1. Create a list of issues that the organization is currently facing
The list does not need to be complete and or fully organized. However, there should be a priority in creating the list. Listing the issues could help the strategy planners decide on how the plan should go and which things they need to prepare for. You may also see brand strategic plans.
2. Decide on when the new plan should be implemented
Crafting the plan may take days, weeks, or months. Have a meeting date of when the plan should be implemented can serve as the deadline of when the planning should end. That being said, the strategic planning process should not be rushed. You may also see non-profit strategic plan templates.
3. Decide a time or timeframe for the planning process
Though it is not good to rush the planning process (doing so could result in an inadequate plan), it is also not a good idea to dedicate so much time on it that other responsibilities and activities suffer in a result. Looking and preparing for the future is important but the current situation is just as important. You may also see marketing strategy templates.
Nonprofit Organization Strategic Plan Template
nyc.gov
Nonprofit Sports Organization Strategic Plan
ncys.org
Women's Resource Center Strategic Planning
thewomensresourcecentre.org.uk
4. Decide if a consultant or a facilitator from outside the organization is beneficial
Bringing in outside help can sometimes be necessary for the strategic planning process. Though an organization can have staff members who have strategic planning experience, these people can lack the perspective that a person from the outside has. Organization members may be unobjective or busy and thus they can hamper the planning process. A consultant can alleviate these problems. Furthermore, consultants usually bring with them planning experience from other groups and can thus provide "expert advice". However, they do not and cannot take full responsibility for developing a strategic plan or decide on the organization's mission and vision. You may also see hospital strategic plans.
5. Decide on who should be involved in the process
Aside from a facilitator, if one was indeed called upon, key company members should be involved in the planning process. It is a good idea to keep those directly involved be called upon so that they may have input on the upcoming plan to be implemented. Some of these potential people could be the organization's board of directors, staff, a planning writer, or a few representative or representatives of the community that the organization serves. You may also see sample strategic action plan.
6. Decide on a place for the planning process
Though it is not necessary to do the planning process in a different venue away from headquarters, it is recommended. A new environment can help other members gain a new perspective or even let other members step out of their usual patterns. In finding a place to do the planning meeting, it is advised that the place has sufficient facilities, like a board to write on, tables, and chairs and room to move around. You may also see training strategic plans.