It looks like 98% of the global population has gone social. With popular social platforms, having active users interacting with content and each other on a daily, it only tells that indeed social media marketing is the only way to go if you are serious about generating sales leads. You may also see media plan samples.
Social Media Marketing Plan Template
Restaurant Social Media Marketing Plan Template
Your Social Media Marketing Plan should therefore target users acquisition first, and thereafter outline how to handle them, maintain them and make the repeat customers to your business. Your business marketing plan must be accurate in order to appeal, hold and work best for you.
Simple YouTube Marketing Plan Template
Google Marketing Plan Template
Sample LinkedIn Marketing Plan Template
Facebook Marketing Plan Template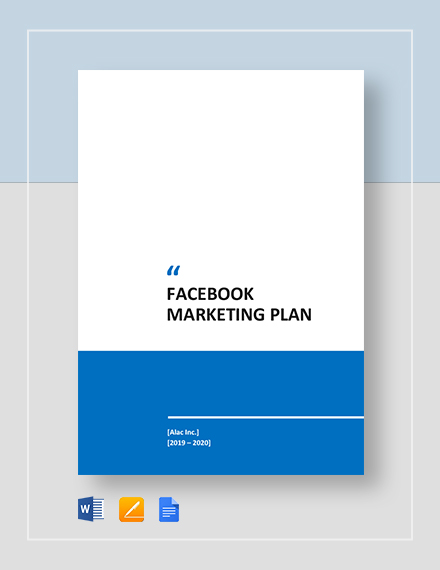 Editable Instagram Marketing Plan Template
Editable Marketing Plan
Simple Marketing Plan in Word
Sample Social Media Plan Template
business.gov.au
Social media plan sample gives a checklist to be followed for effective social media planning from business perspective. Though daunting, some research and planning is expected for better business prospects.
How To Create a Social Media Marketing Plan
blog.hootsuite.com
Creating a social media marketing plan talks about the importance of a social media marketing plan. The sample tells about creating social media objectives and goals for better business opportunities.
Free Social Media Plan Template Download
marketingsherpa.com
Sample social media marketing plan in pdf talks about numerous opportunities and platform social media offers in business expansion. There is social media statistics given with particular example of facebook.
Example of a social Media Plan Template
onebusiness.ca
Social media marketing plan example is meant for understanding the social media and relate it with empowering business opportunities. Various popular formats of social media and popular social media websites are discussed.
Social Media Marketing Plan Example
stayonsearch.s3.amazonaws.com
Social media plan example tells about the various aspects of social media and its benefits. It stresses on proper planning before venturing into the social media marketing segment.
Creating Social Media Marketing Plan Template
exacttarget.com
Creating social media marketing plan template talks about the various steps involved in the content marketing plan. Goals, objectives and success of a brand is properly studied.
Sample Social Media Marketing Plan PDF
een.edu
Social Media Marketing Strategy Sample
socialmediaexaminer.com
Social Media Marketing Plan Sample
actionplan.com
Social Media Marketing Plan Template Free
suu.edu
There are free excel, word, PDF format download marketing plan template as well the premium types that you can download and use for preparing your marketing plan for social media.
What are the different Social Media Platforms?
Blogs: A blog is a discussion or informational site published on the World Wide Web and consisting of articles written by individual writers on various topics. It can be both informational based or based on personal experience. Micro blogging: A micro blog differs from a traditional blog in that its content is typically smaller in file size. Micro blogs allow users to exchange small content such as short sentences, individual images, or video links Social Networking: An online service, platform, or site that focuses on building of social networks or social relations among people who, for example, share interests, activities, backgrounds, or real-life connections.
How to implement a social media marketing plan?
Start writing on your blog- Post articles pertaining to your subjects at regular intervals
Post a link to your blog on your web site. Use the link on your home page of your website for promotion.
Add all your contacts on various social media platforms like LinkedIn, face book or Twitter.
LinkedIn Every time you do a blog post, go to Twitter, Face book and LinkedIn and post a short link leading people to the blog post.
Once a week, post a question in the Answers section of LinkedIn that will result in lots of responses.
What are the things one should consider before embarking on social media marketing?
Do your research since a number of decisions need to be taken about your business, including business goals and finances, before you can finalize a plan.
Complete an overall business and marketing plan before you start your social media plan.
Decide whether your plan will be separate or integrated into your overall marketing plan.
Use the social media plan guide which is easily available on many websites. The main purpose of this guide is to provide general advice on social media planning.
Get help from a professional if you do not feel confident enough.
Review your plan and ask impartial people from people related to this domain.
If you have any DMCA issues on this post, please contact us!