A project closure report is a must after the complete completion of a project undertaken by a team. As the team completes the project, it must send a report samples to the higher authority who would then close the project formally. The project closure helps the senior management to identify the best practices to be undertaken for the future projects & resolve the open issues. The team manager is supposed to submit the project closure report. You may also see Project Status Report Templates.
Project Closure Report Template
Project Completion Report Template
Editable New Business Project Report
Project Management Report Template
Free Project Report Template
Download Project Closure Report Template in Word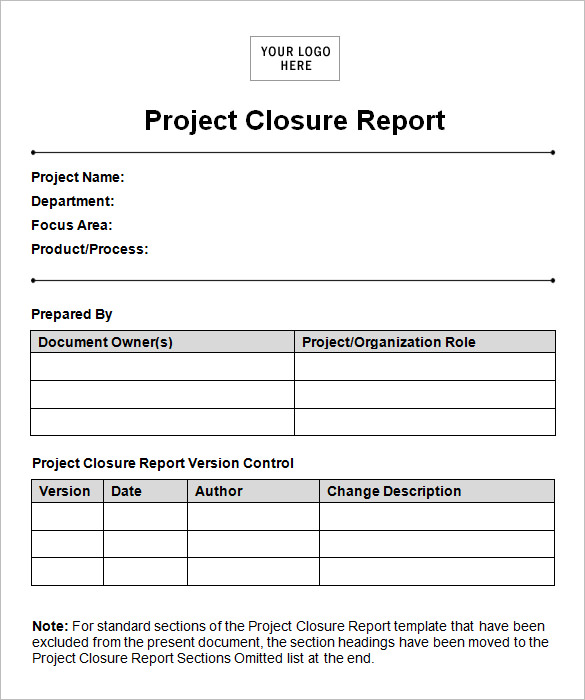 pmicie.org
Project Closure and Post Implementation Report Template
utas.edu.au
Project Closure Report Template for Large Projects
egovernment.tas.gov.au
Sample Project Closure Report Template
cdc.gov
If you are in the same position of the team manager, you can go for Project Closure Report template as it is meant to make your work more convenient. The Project Closure Report templates are pre-made project closure report framework that saves you from the stress of creating a complete report from the scratch. You may also see Non Conformance Report Templates.
The template will come featuring all the categories or sections to be mentioned on a project report and you would simply need to fill the designated spaces with required information. The same template will serve as the form for all your further project closure reports- saving you enormous time and energy. These templates are to be downloaded from online sites and you will even get them free of cost We have collected some sample Project Closure Report templates, hope these templates will help you.You may also see Close Out Document Templates | Project Closure Report Forms
If you have any DMCA issues on this post, please contact us!