A letterhead is a necessity in any businesses. Its uniqueness that consists the name, address, logo, and pattern included in print is now being used as an authentication. It represents your company, and it becomes more than just a simple mail or correspondence letter; it is now a representation of who you are. You may also see letterhead samples.
Business Letterhead Sample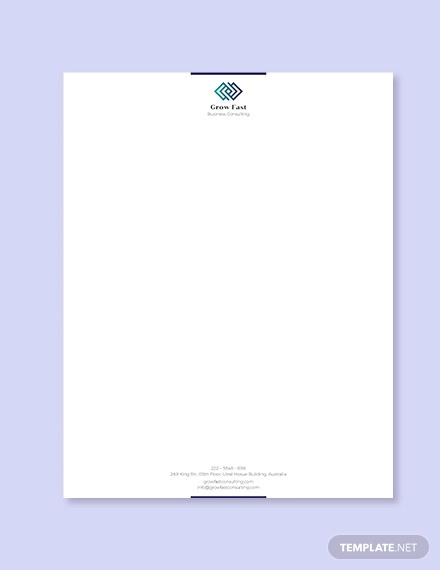 Small Business Letterhead
There are a lot of work put into creating your Letterhead Template, from logo, colors, patterns, and to design. It plays a part in selling your image to the receiver of your correspondence letter and also in catching the attention of potential clients; it exudes professionalism and is able to create a good first impression.
Minimal Business Letterhead Template
Modern Business Letterhead Template
Business Consultant Letterhead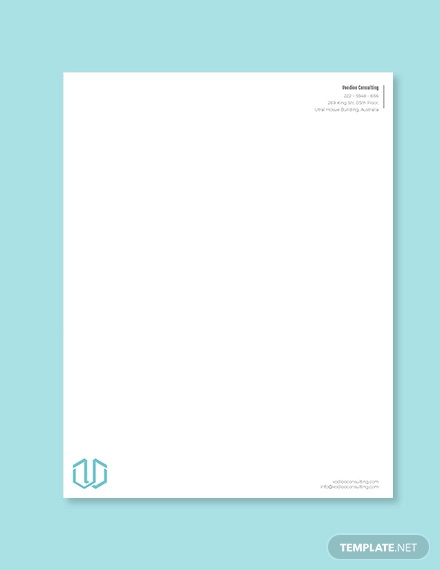 Automotive Business Letterhead Example
Sample Business Letterhead
Download
Professional Business Letterhead
Download
Free Business Letterhead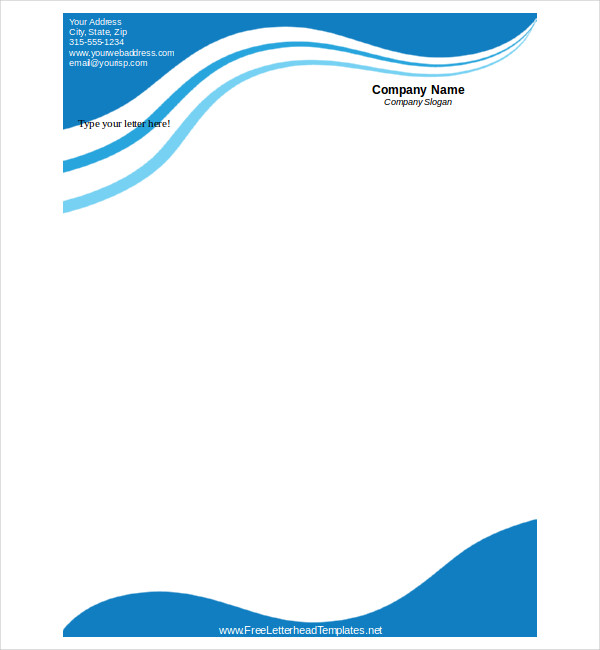 Vintage Business Letterhead
Download
Printable Business Letterhead
Download
What Is a Letterhead?
With a ton of research, thinking and decision making becomes essential in the creation of a letterhead. It is as important as your brand—it imparts first impression to potential clients and customers, rendering the need of the design to look professional or people would think otherwise.
Much like a logo that becomes the face of a company, a letterhead becomes your face for legal and business-matter purposes. And here is a list as to why you need a well-made letterhead:
Preeminence. A letterhead allows you to attract attention as well as stand out against your competitors. It also allows you to distinguish yourself in the market from the rest and gives prestige and leaves a distinct impression on your clients. A well-made letterhead adds to the credibility and show your professionalism as well.
Effective communication. Despite having e-mails, actual correspondence is still important and used to show the company's standard. It allows the receiver of your letter to understand the contents importance.
Visual representative. A letterhead is a visual representative of your company, brand, or the overall image of an individual. It helps create a unique brand identity for your company, projects, services, and products. It also coveys your company's details, corporate vision, and establishes credibility.
As a legal document. A letterhead is often used for official matters relating to different issues of business or organizations. It is also used to communicate with different departments and outside of the company matters.
Check out Company Letterhead Templates and Corporate Letterhead Templates for other similar samples.
Real Estate Business Letterhead
Download
Legal Business Letterhead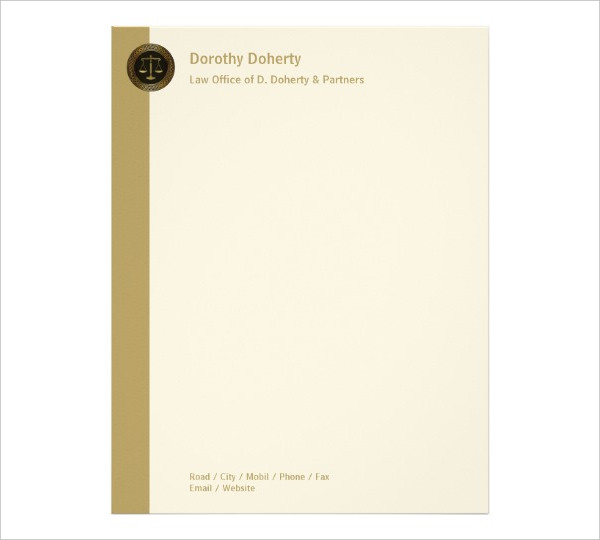 Download
Company Business Letterhead
Download
Modern Business Letterhead
Download
Travel Business Letterhead
Download
Back Up Your Brand
A well-designed letterhead can reinforce and exude the message of your brand. It shows your clients and potential clients that you are able to provide and answer to the best services you offer, and it allows to reach out to them that your brand is what they would want.
Every businesses, whether small or big, needs a well-made letterhead for the purpose of showing a better standard, importance, and advertising. With our samples provided that you can download for free, it will help you create or get a better idea on how to go about with your letterhead as a reference material.
The samples are available in PDF and Microsoft Word formats, and if you wish to see other letterhead related samples, available in our site, check out these official Church Letterhead Templates also available for free download.