A literature review reveals the in-depth knowledge of your subject. But hold on! Don't quickly jump to the conclusion of a Book review. The title of the article discusses umpteen things. It (Literature Review), in fact, surveys and survives on scholarly articles and other sources such as dissertations and conference proceedings. In other words, it is the process of searching and evaluating the available literature in your chosen topic. There are many literature review outline examples available online. Few of them for you.
100,000+ Designs, Documents Templates in PDF, Word, Excel, PSD, Google Docs, PowerPoint, InDesign, Apple Pages, Google Sheets, Publisher, Apple Numbers, Illustrator, Keynote. - START DOWNLOADING
Dissertation Literature Review Example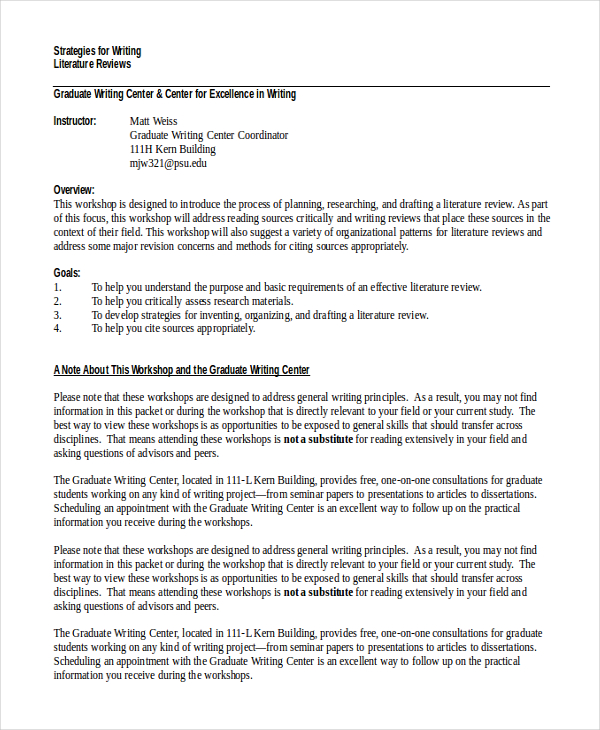 pwr.la.psu.edu
If you are studying a post-graduate program, then you will need to start a Dissertation Literature Review. The Dissertation Literature Review Example will give you a lot of new ideas for a unique review.
Research Literature Review Example
acma.gov.au
This Research Literature Review Example will give take you to some of the best reviews and inspire you to write one of your own.
Project Management Literature Review Example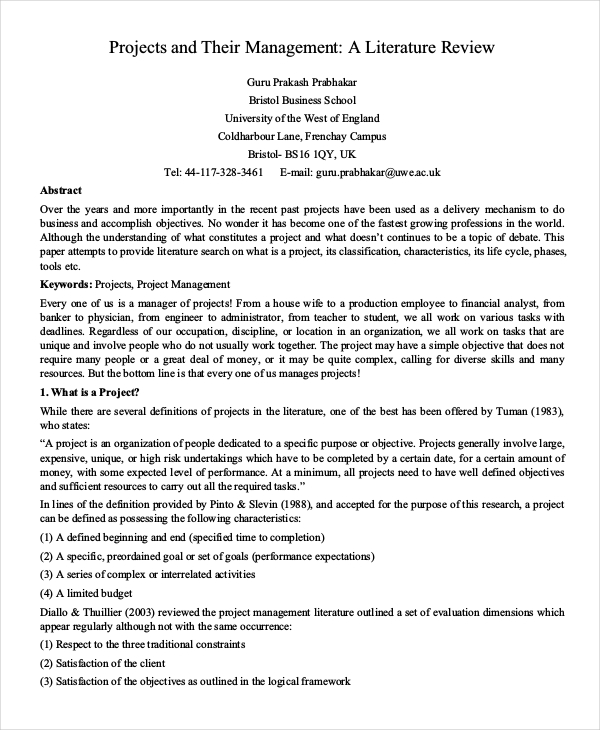 citeseerx.ist.psu.edu
Are you going to publish your write-up on Project Management? Then this Project Management Literature Review Example is everything that takes it to start your own review.
Traditional or Narrative Literature Review Example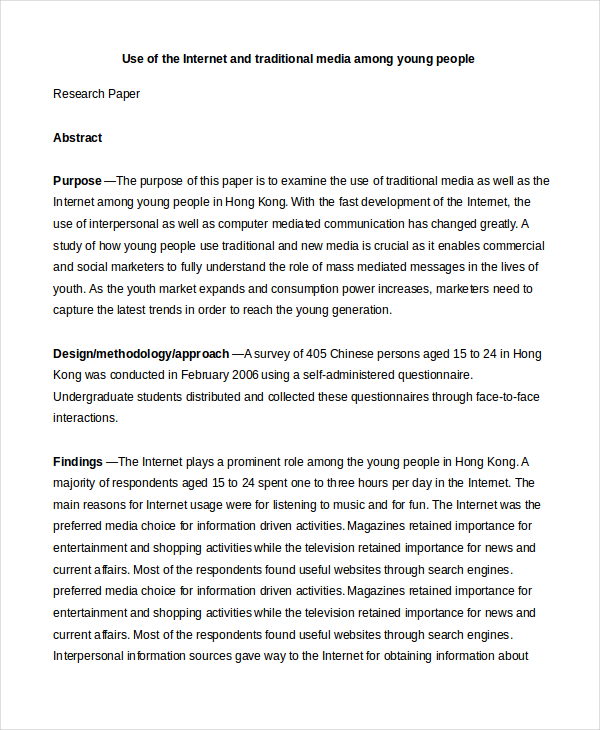 coms.hkbu.edu.hk
The Traditional or Narrative Literature Review example help to establish and exaggerates the credibility of your work. Let it be the starting point of your ideas.
Systematic Literature Review Example
apsu.org.au
Systematic Literature Reviews is a critical reviews which identifies, evaluate and integrate the findings in one place. This Example will help you be objective and take a transparent approach. You may also see Book Review Templates.
Theoretical Literature Review Example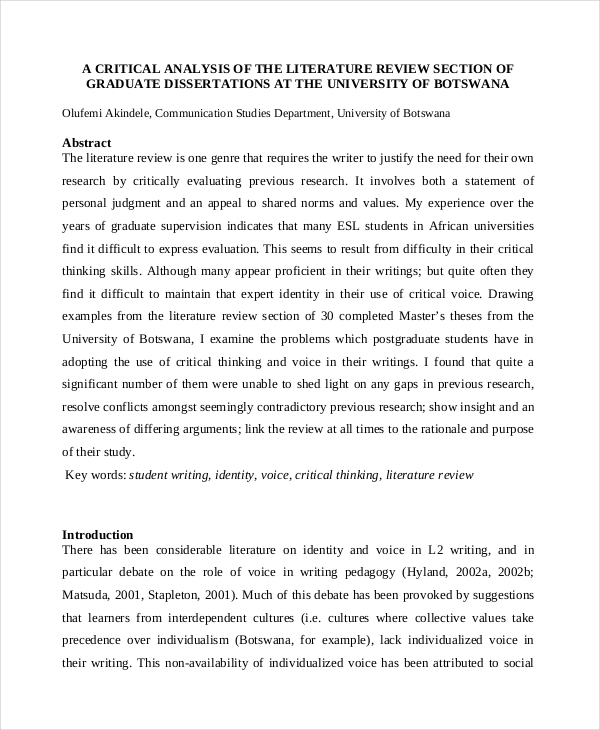 esp-world.info
Theoretical Literature Review is a theoretical contribution to a particular topic. The Theoretical Literature Review Example in this section elaboratively describes how a theoritical literature should function.
Methodological Literature Review Example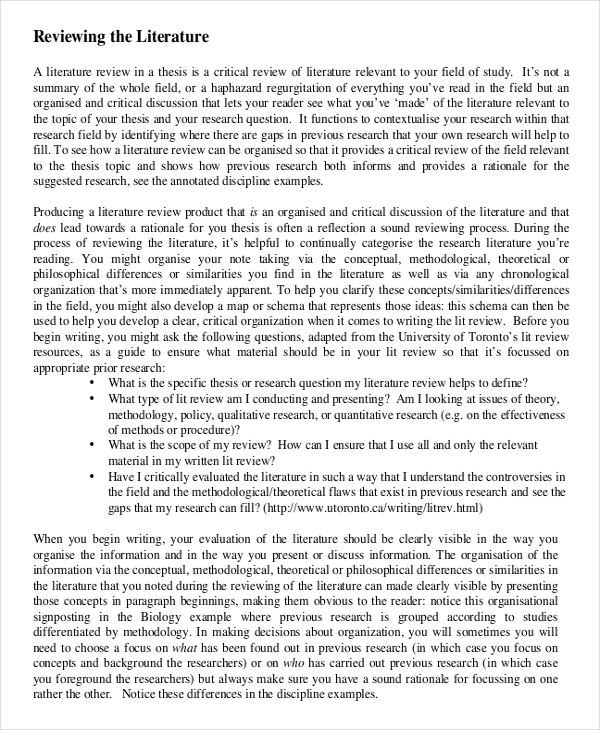 uow.edu.au
Another important method of reviewing literature is the Methodological Literature Review. This is explained further in the example here. It shows how to make a decent attempt to address the course of your study.
Historical Literature Review Example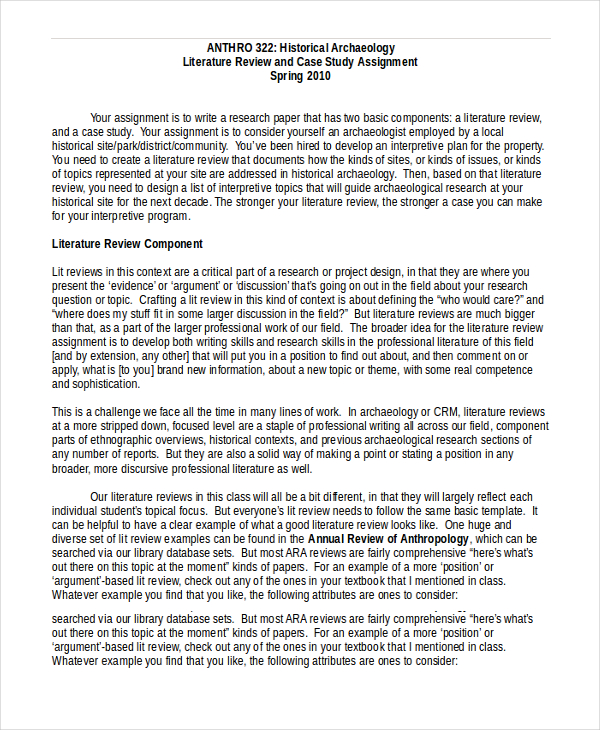 sonoma.edu
Are you about to have a Literature Review for a History Course? Then this Historical Literature Review Example voices your familiarity with the topic. Use this to help write your own!
Integrative Literature Review Example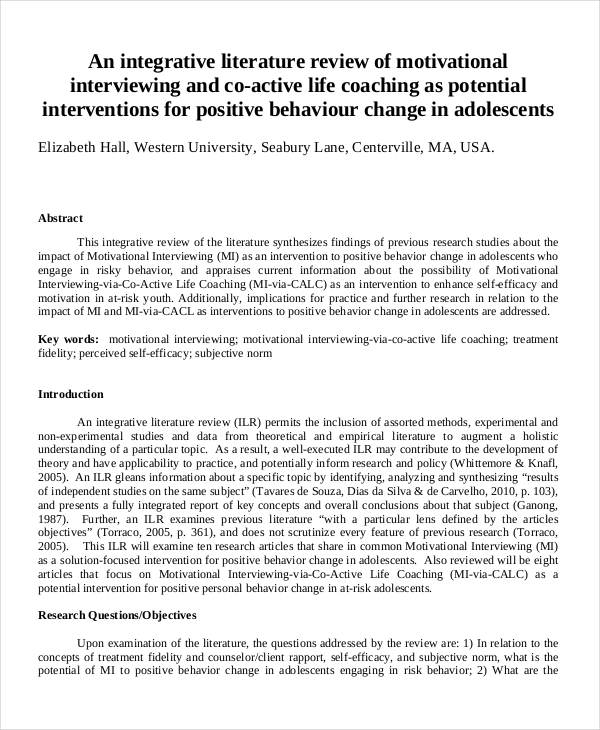 ijebcm.brookes.ac.uk
Integrative Literature Reviews adds or generates some information to the existing knowledge. The Integrative Literature Review Example holds some ideas on how to present your version along with citing some best examples.
Argumentative Literature Review Example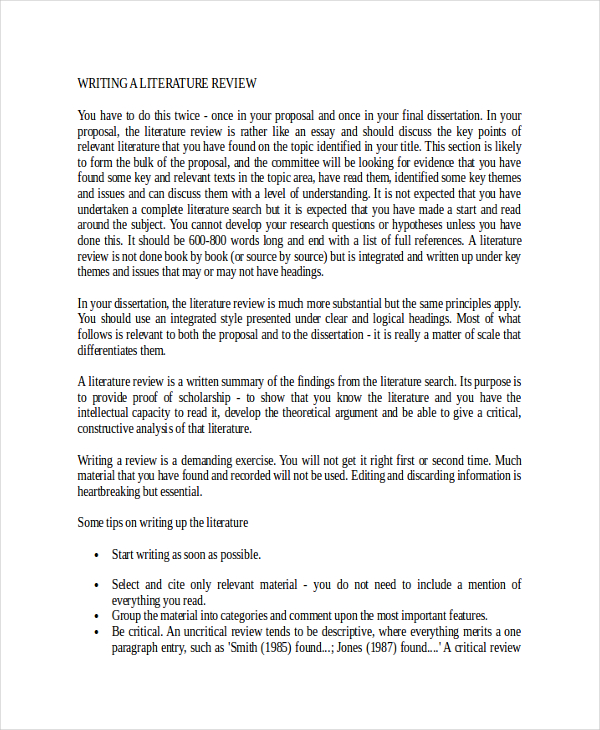 eng.utah.edu
Argumentative Literature Reviews either support or refutes an argument. Take this argumentative literature review example prepare an argument which best bits your research.
Why do a Literature Review?
A Literature review reveals the current state of research on a given topic or any given topic. The sources include government reports, websites, scholarly articles etc. However, the significance of literature review is either taken for granted or foggily understood. This is the reason, many literature reviews are mistily focused. You can also see outline example templates.
How to write a Literature Review?
Just like any other document, a literature review consists of an introduction, body, and the conclusion.
One need to inform the objective of the review in the initial paragraphs. This should be followed by the overview or the outline, which includes the scope of work (in this case, it is the scope of review). Once you are done with these, you can start presenting your point. Finally, the conclusion should summarize the whole review in a reasonably convincing manner.
Here are the few tips that help you in the process:
A ball-park figure for an average review would be around 10,000 words
Make sure that your review is unbiased
Your review should try to motivate the next part of the research
Make sure that the content moves logically from one topic to another and all the paragraphs are linked together
Finally, the word review is made of 're' and 'view' which means viewing again. So whatever literature one reviews is meant for re-viewing by others too. So the point is, to write a review one has to have a logical argument and this logical argument should then follow through the remaining research work that one does!