Proposal Templates
13+ Company Proposal Templates – Sample, Example
A company proposal is a written document that is sent to a prospective client in order to obtain a certain job. This type of proposal may be requested or unsolicited. Usually, a client may simply request a proposal on a project which is in the course of a sales call. A company proposal samples puts the other party's requirements in a context that approves the organization's materials and arrangements.
Company Proposal Template
Proposal Template to Print
Sample Proposal Outline Template
Creating a company proposal can be a bit challenging, especially if you are not aware what specific details you need to include. However, with these company proposal templates that we offer, surely it will be more simple and easier now. You may use these templates as your reference. If you want to see the samples, check them below.
Proposal Template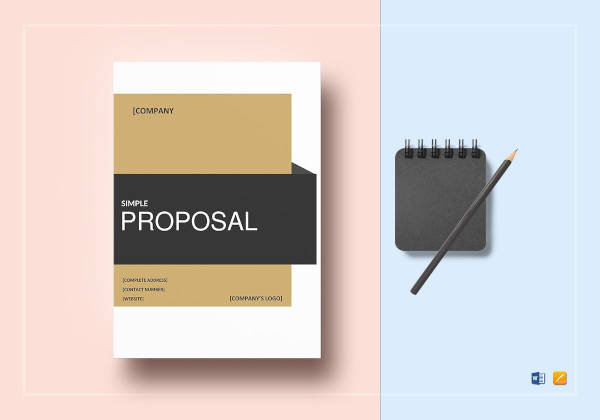 Editable Proposal Outline Template
Request For Advertising Company
canarahsbclife.com
Cleaning Company
ageas.co.uk
Company Sponsorship
venetocentre.com
Company Proposal
who.int
Types of Company Proposal Templates
These are the following company proposal templates that you can find on this page. These are also easy to download. You might want to take a look at them.
Request for Advertising Company Proposal – This is the type of proposal you need if you're requesting for an advertising company in terms of marketing certain goods or services. This is a well-written proposal template, so if you need one, might as well download this template now.
Cleaning Company Proposal – Making a proposal for a certain company that focuses on cleaning? Create an enticing proposal for them, this template is exactly what you need.
Company Sponsorship Proposal – If you're requesting for a sponsorship from certain companies, in order to get an approval without hesitation, create a professional proposal. This template is what you need. Complete with all the needed details that a company sponsorship proposal should have.
Company Proposal – This is the general proposal template that is designed towards companies. Though this template is ready-made, you can also edit this if you want.
Whenever you need proposal templates or investment proposal template, you know where to go. Template.net offers you with complete proposal template choices.
Security Company Example
ageas.co.uk
Construction Proposal Sample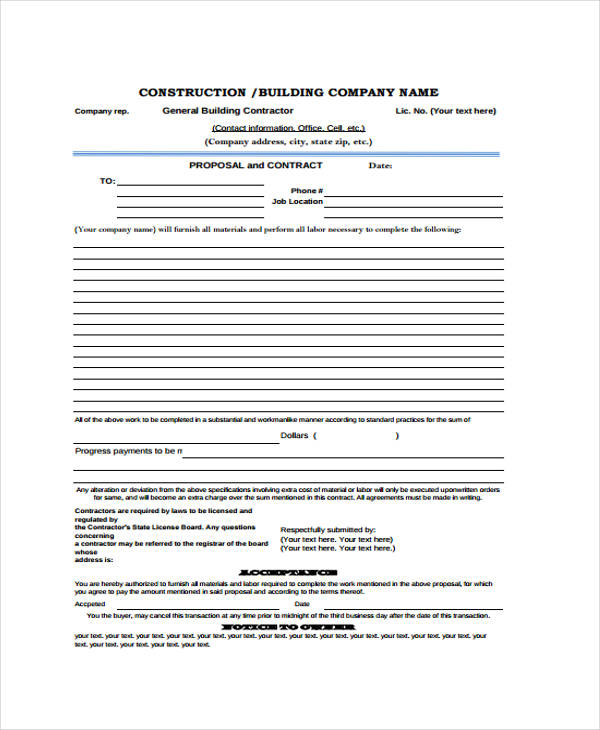 invoicingtemplate.com
Acquisition Proposal
moneysoft.com
Event Proposal
aig.com.sg
Free Project Proposal
quoteroller.com
Ways in Creating an Effective Company Proposal
Having an effective company proposal is essential. Here are the steps on how to:
Learn the requirements. Writing an effective proposal starts with a clear understanding of the client's requirements. Determine whether you want to proceed. Preparing this proposal will take a lot of time and effort in research.
Client understanding. The best way to understand what the client needs is to communicate with them. You may ask people in the organization about their concerns, their policies and their management principles. Ask what they like and dislike when it comes to dealing with consultants, like yourself.
Create a procedure. After you identified your client's goals, it's time to develop the steps, or procedures in reaching them. If in case you're having difficulty with it, you can ask help from your immediate superiors. You can also outline the budget in this section or use a budget proposal template to create a separate document.
Outplay the rest of the competitors. Don't forget that a proposal is a sales document which is designed to entice and persuade prospective clients in hiring your company rather than the competitor. Ensure that proposal reinforces your company's strengths.
Use the completing touches. Be sure to review the proposal carefully, this is to ensure the fulfillment of the requirements, and lastly, always proofread your work.