Handover report refers to a document submitted by a staff member of a company who is about to transfer his position to another employee, either permanently or temporarily. The handover report helps the successor to understand his duties in the new position. Are you about to resign from your company or taking a long leave? You can also see Project Status Report Templates. Well, then you would have to offer a handover report to the successor colleague who would be carrying your duties in your absence. If you have no idea on how to create a proper handover report, you can refer to Project closure report template.
Handover Report Template

Get it Now
Formal Report Template in iPages

Get it Now
Annual Business Report Template

Get it Now
Daily Sales Report Word Template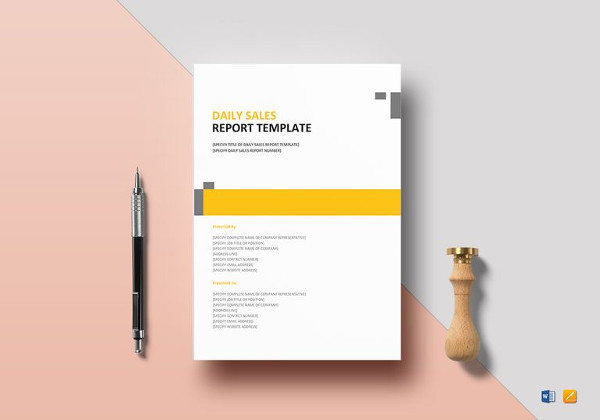 Get it Now
Simple Business Project Report Template

Get it Now
Professional Report Template in Word

Get it Now
Transport Handover Report
tmr.qld.gov.au | If you're writing a handing over note to transfer a project to someone else, you could go for this handover note template. It has all the details that such a document requires.
Handover Report PDF Format
projektmanazer.cz | This particular template, available in a PDF format, could easily be a great handover report example. If you've been looking for ways to summarize your duties in the company without beating about the bush, this is the template for you.
Project Handover Report Template
nrf.ac.za | If you are to handover a project to a fellow employee, then this is the handover report format for you. You could mention all the details of your project, along with all your details and that of your successor.
Handover Notes Prepared by the Reporting Officer
ftp.fao.org | The job of a reporting officer is extremely important, and it is your duty to guide your successor. You could do so with the help of this sample handover report. Not a single detail about the job has been excluded, and you too can follow this example.
Property Handover Report
unibg.it | Handing over can be of different types, and property handover is just one of them. This handover list template is an official document declaring that you, the previous occupant of the house, are handing over the property to the new occupants.
Commissioning and Handover Report
defence.gov.au | This is an example handover report template which is used in the military. The handover report is designed to commission the handover of a project to a fellow military personnel. The design and appearance of the template is profession, and the language used is very formal. This is a customizable template, fully editable.
Building Inspection Handover Report
abis.com.au | House inspectors are always doing the rounds, and in order to hand over the report of a house you've just inspected you could use this handover document template. It allows you include all the details in the form of a chart.
Business Handover Report
gdc-uk.org | This particular template is for handover document template resigning employee and would be perfect if you're stepping down from the higher position in the company. You can include details about past projects that you've undertaken, or ones that you're currently working on now.
Compliance Officer Handover Report
fsb.co.za | This job handover template excel would be perfect for a compliance officer. You can give small notes about the job, a brief job description, projects that you've supervised, and summarize your duties and responsibilities.
Blank Handover Note Template
m2education.co.uk | Check out this blank handover report template which you can use as the base to design and develop any kind of handover report of your choice. It could be for a school project or something business-related. There's lots of space to include contents such as project description, notes etc.
Handover Procedures Template
recsport.sa.gov.au
Free Download Handover Report Template
> Excellent Handover Report Templates For Your Successor
A handover report, as the name suggests, is a detailed document, that you have to hand over to your successor in the line of business. If you're leaving your company, or are taking a temporary leave for specific reasons, then you will need someone to take your place. This is when a handover report comes in handy, it will guide the newcomer and smoothen his transition into the company.
> Why is A Handover Document Used?
Since you are handing over responsibilities to your successor, it is important that you welcome him into the company with a handover document. It will serve as a guiding light for him or her; that way, he will not be overwhelmed with work and responsibilities and will be able to do his job properly. Handing over a job is not easy, nor is writing a hand over report. How are you supposed to summarize all your duties in one document? That is precisely why a handover template is of the utmost importance. You can use these handover templates to find out the established format for writing such a document. These templates have been designed specifically to guide you.
There are several sites online that offer the handover report templates which could be easily downloaded- most of the times they are free of charge. These templates provide a standardized readymade structure for an appropriate handover report and hence it's no more a problem if you don't know how to compile a handover report from scratch. Besides, these templates save lot of time as you are no longer needed to create a full-fledged report & would simply need to enter the required information. You will even get these templates in customizable formats so that you modify as per your specific needs.
> A Few Things to Keep In Mind While Writing A Handover Report
So, you've been instructed to write a handover report, but have absolutely no idea how to go about it. Don't worry, these tips might be just what you need –
You need to write a brief description of all that you did, and all that you were expected to do while on the job. You do not have to go into the details; instead, you can add your job description to the report.
First, evaluate your position and status in the company. For example, are you required to organize a board meeting in a matter of minutes? These are the kind of important details you need to include in your report.
List all the projects you worked on. That will help the reader understand the nature of your job. It will also allow him to prepare himself for all the projects that are underway.
> Do's and Don'ts
Do's
Prepare a crib sheet. It contains handover notes, information and observations that may prove helpful.
Describe all major tasks he will be expected to perform.
Don'ts
Don't go into excessive details in the handing over notes
Don't forget to maintain clarity in your explanations.
> We Are Here to Help
If you have been looking for templates to write your own handover document, you could resort to the innumerable examples on template.net. These templates are versatile, and can be used for a variety of purposes. You may follow their format while writing your report.
If you have any DMCA issues on this post, please contact us!